MARYLAND: there are creative maps, and then there's this work of art, which Dems passed in 2011 to seize a 7D-1R majority. But this time, they're poised go even further, by taking a sledgehammer to Rep. Andy Harris (R)'s
#MD01
for an 8D-0R shutout.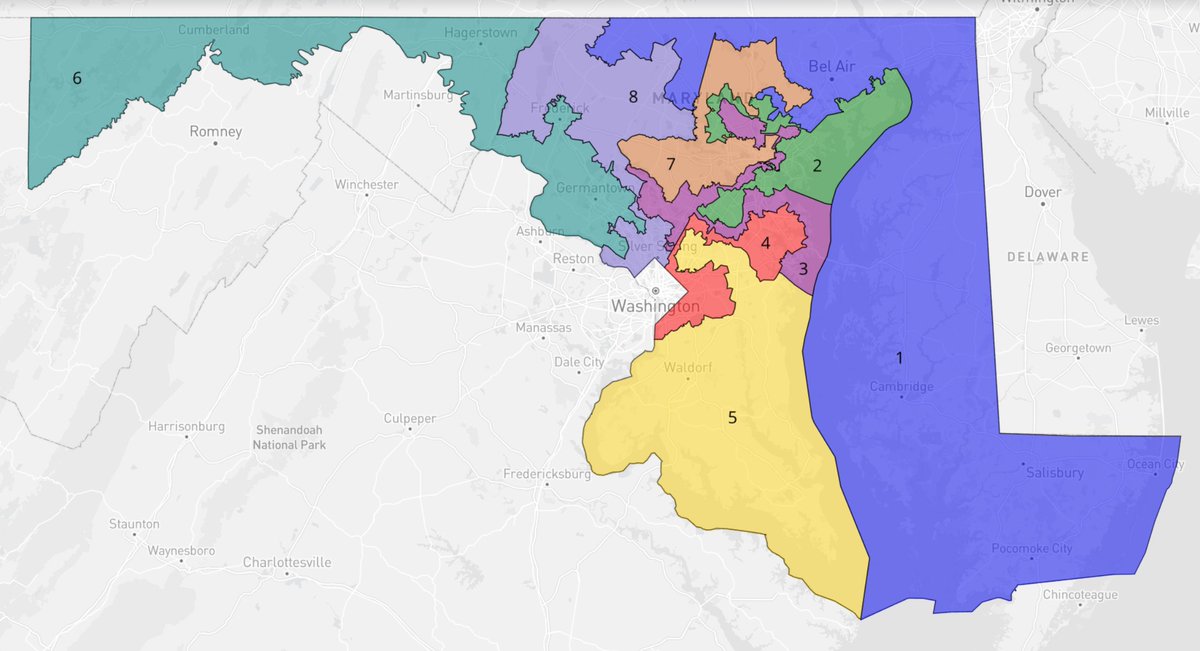 In the example below, Harris's
#MD01
would go from Trump +20 to Biden +15 (a 35 point swing!), by losing heavily R parts of Cecil/Harford/Carroll counties and picking up Annapolis, Columbia and Laurel. All seven other districts are still Biden +20 or more.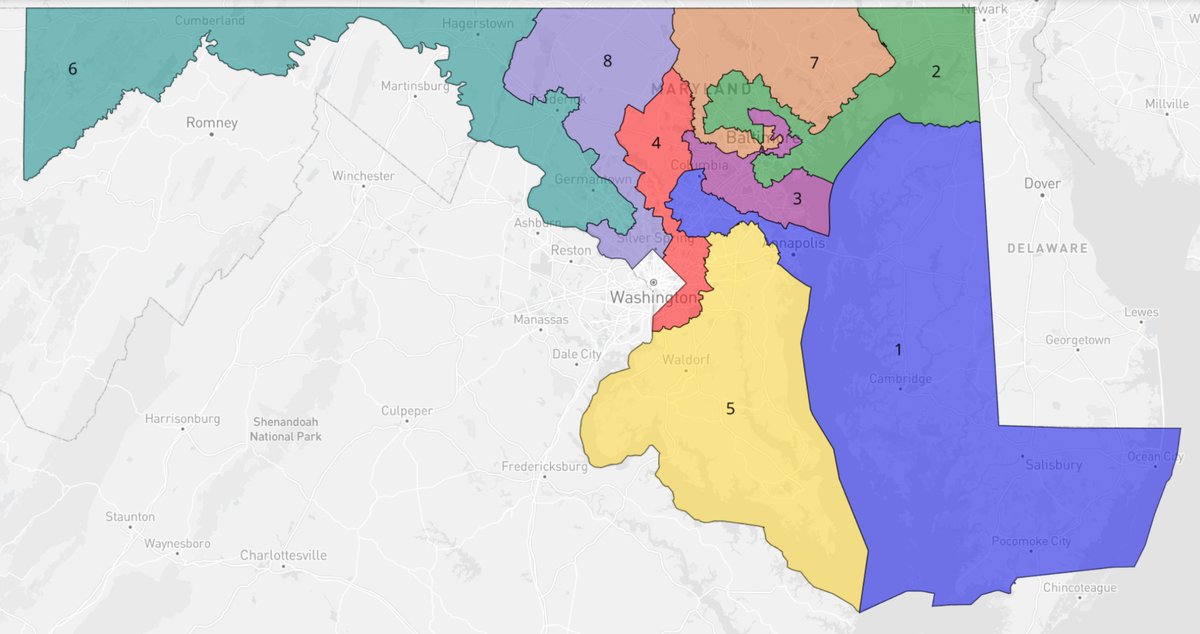 Remarkably, as the above hypothetical shows, Dems could simultaneously make MD Rs extinct at the federal level *and* draw a much cleaner map than the current one. And, they only need 3/5 support in the legislature to override Gov. Larry Hogan (R)'s veto.
And who's the current D frontrunner vs. Harris (R) in the about-to-be-radically redrawn
#MD01
? Fmr. state Del. Heather Mizeur, who represented Takoma Park in the state house (nowhere near the Eastern Shore) but moved to Kent Co. several years ago to start an organic herb farm.