Canada!

The Feds just gave Provinces $2B for safe schools. Contact your Premier and MoE to ensure public schools are safe for ALL!
Use these templates by
@_deenahassan
:

http://tinyurl.com/m4c-call2action
Let's use our voices for
#SafeSeptember

!
#Masks4Canada
#cdnpoli
#onted
#abed
/1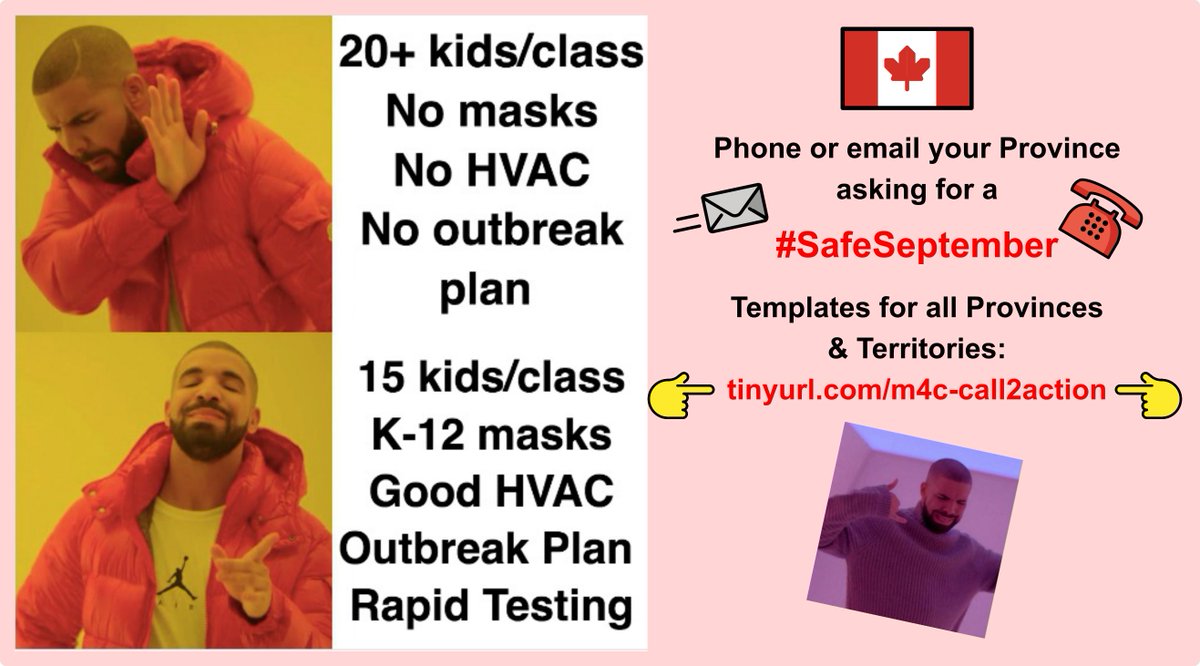 Based on emerging evidence for COVID-19 transmission, these are the key asks from
#Masks4Canada
.
Learn more at:
https://masks4canada.org/safeseptember/
/2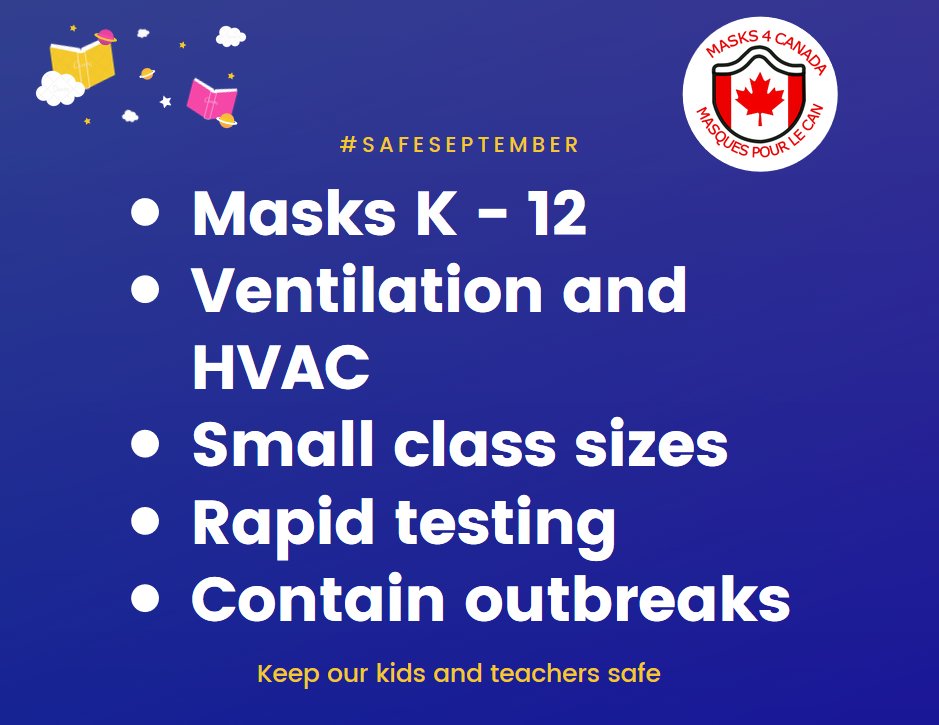 Mandate masks for all K-12 kids: Masks are low-cost, low-harm, high-benefit option in crowded, poor vent. classes.

infections in kids, and transmitted infections to teachers, expectant moms, and community.

risk
#LongCOVID
.
@AmyTanMD
@spaiglass
https://medium.com/masks4canada/lets-not-play-russian-roulette-with-our-schools-let-s-mask-all-staff-and-students-in-schools-40b131f79c9d
/4
Ventilation: With emerging role of airborne transmission, Province must assess ventilation needs on per-school and per-classroom basis. Follow
@DavidElfstrom
for more on this discussion.
Current guidelines in this handy infographic:
/5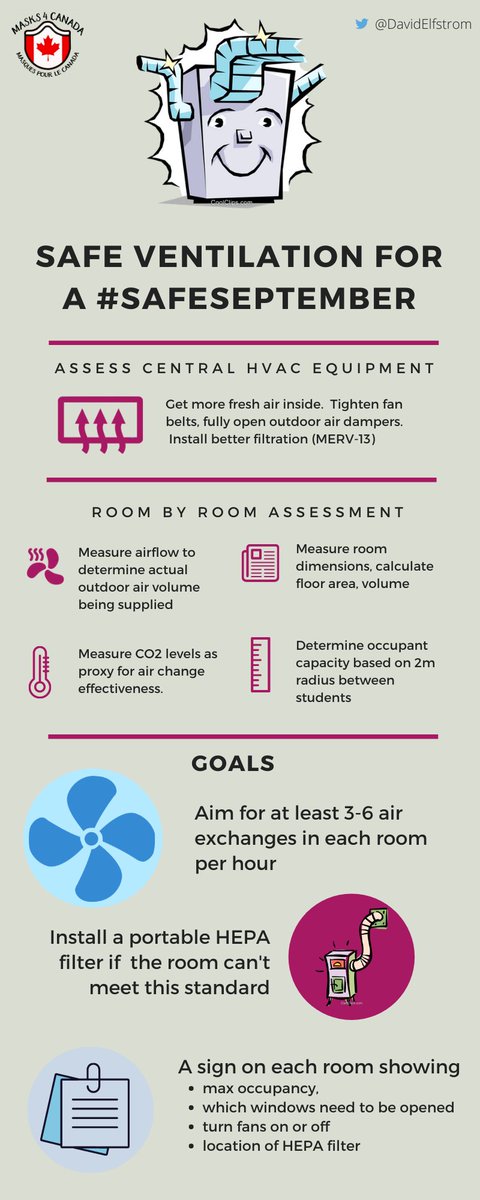 Approval of rapid saliva-based testing will allow routine test-trace-isolate in schools, catch asymptomatic cases at the door,

chance of outbreaks and school closure.
From
@KashPrime
https://www.thestar.com/opinion/contributors/2020/08/06/rapid-paper-strip-tests-could-help-control-covid-19-this-fall.html
/6
The $2B injection from Feds is timely but we need to speak up to ensure funds go where they are needed. Public schools should be safe for ALL, not privileged few.
Contact your Prov gov't now.
http://tinyurl.com/m4c-call2action





https://www.thestar.com/politics/federal/2020/08/25/ottawa-to-pump-another-2b-into-safe-restart-of-schools.html
/END