Some ETFs pay out dividends while others automatically reinvest the dividends on your behalf (the cool kids call these "Total Return ETFs")

This is how you can determine what an ETF does with your dividends...
2) In the table of ETFs, the second last column is a link to the Fact Sheet/MDD (Minimum Disclosure Document) of the ETF.
Open the fact sheet of the ETF you are interested in.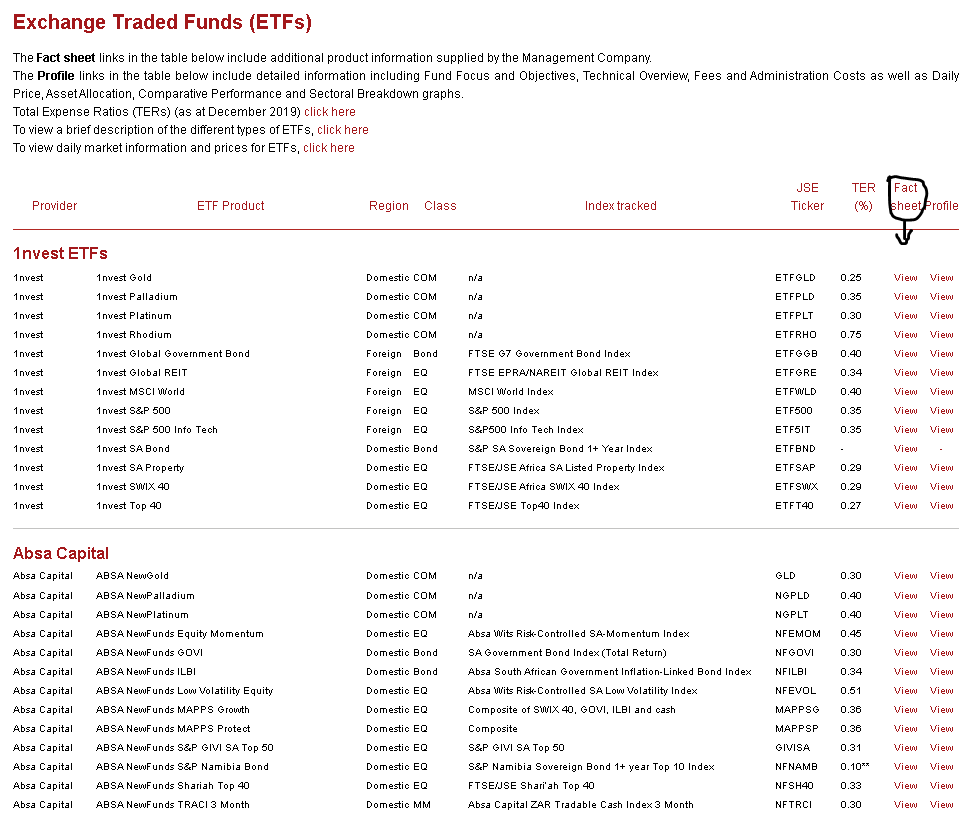 3) In the MDD search for "Distribution".

A ETF is total return (no dividends paid) if:
- Next to "Distribution" you see text like "fund does not distribute" or similar.
- The word "distribution" does not exist in the MDD. Confirm by searching for "Total Return"

Examples below
4) If the ETF pays out dividends then, next to the word "Distribution", you will see the distribution frequency, or the months in which dividends are paid out.

Some examples are below.