ALERT

Small thread follow along..
DID YOU KNOW..
Jeb Bush was Governor of Florida in 2005 when Epstein was first charged with having sex with a 14-year old girl.
#FollowTheWhiteRabbit
#EpsteinIsland
#TheAwakening
#truth
2) Jeb Bush's administration and his AG/successor, Charlie Crist, that entered into negotiations with Epstein's lawyers, who included Dershowitz, Miami celebrity lawyer Roy Black, and Clinton special prosecutor Kenneth Starr, to guarantee Epstein a 13-month house arrest sentence.
3) Governor Bush and his brother's Justice Department also helped craft a "Non Prosecution Agreement" (NPA) with Epstein's legal team. The NPA ensured that there would be no future federal charges brought against Epstein or any of his "co-conspirators."


4) It is now known, as a result of the lawsuit filed in federal court in West Palm Beach, Florida that those co-conspirators include Bill Clinton; Dershowitz; and the Duke of York and fifth-in-line for the British throne, Prince Andrew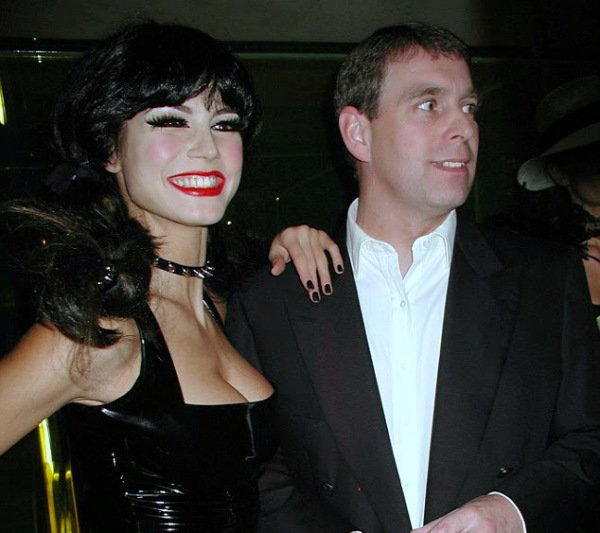 5) In 2000, Ghislaine Maxwell and Prince Andrew attended Heidi Klum's 'Hookers and Pimps' party in New York, The Same Ghislaine Maxwell That Attended Chelsea Clinton's wedding..

6) Bill Clinton was named as a materiel witness in a lawsuit brought by two of the women who were trafficked by Jeffrey Epstein when they were underage


https://nypost.com/2016/10/09/the-sex-slave-scandal-that-exposed-pedophile-billionaire-jeffrey-epstein/
7) Cindy Lopez and Sarah Kellen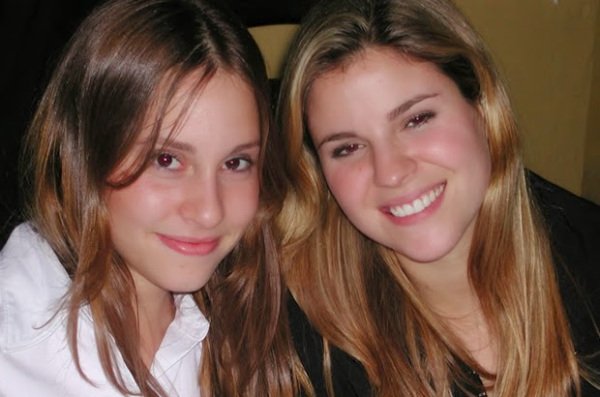 9) She has since changed her identity..

Sarah Kellen now moves among the top people, dividing her time between Epstein's Florida villa and New York.
She uses three aliases: Sara Kensington, Sarah Lynnelle and Sara Bonk


10) Epstein's Sentence wasn't quite a "13-month house arrest sentence". Actually he got an 18-month sentence but only served 13 months with work release. This was followed by a year's house arrest and probation.
11) A secret deal with federal prosecutors and a little help from Jeb Bush revealed Epstein could have been charged with multiple federal counts of sexual exploitation of minors, resulting in much harsher penalties. But the feds deferred to two state charges that got him 18 month
12) Serving 13 months, segregated in a vacant wing of the county stockade, Epstein was let out on work release six days a week for up to 16 hours a day

This was in a private wing, actually with a private guard that he paid for
13) While in the Palm Beach Stockade he was visited over 70 times by his "Yugoslavian sex slave" Nadia Marcinkova. Other visitors included Sarah Kellen and Jean-Luc Brunel
14) Marcinkova/Kellen, Epstein's alleged accomplices are running businesses from a Manhattan property linked to the wealthy sex offender under new identities, years after appearing to have left his scandal-plagued entourage.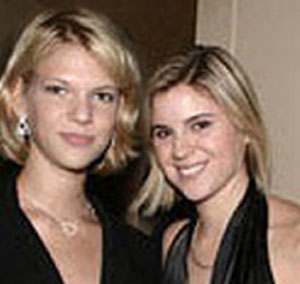 15) They have have since reinvented themselves as Nadia Marcinko and Sarah Kensington
@FlyGlobalGirl
Marcinkova, is now a pilot and the chief executive of
@AviloopDeals
,selling discounted flying lessons. Kellen, 34, states she is the owner of SLK Designs, a renovations firm.
16) However according to public records, both businesses have operated from addresses in a building on East 66th Street in Manhattan majority-owned by Epstein's brother Mark, a wealthy property magnate. Two condominiums in the building sold last year for $2.5m and $1.85m.
17) Marcinkova's company is officially registered with New York authorities at the building. Import records show that Kellen's company takes deliveries there





19) According to 
http://JeffreyEpsteinuUSVI.com
he prevented orphanages from folding and used his riches to build schools in poverty-stricken areas in the Virgin Islands (where he also founded the region's first student-run radio station).





21) if you still think this stuff doesn't happen you are mislead and uninformed..
Research..
They think we are dumb..
But we aren't...
The truth is coming out and its because of us..
Spread the word and stay strong, and always question everything



END

Basically, Clinton, Dershowitz, and the rest are co-conspirators and per the Jeb Bush NPA agreement, they can't be charged for these crimes..