Delhi Court is hearing the bail application moved by accused Navneet Kalra and other persons in connection with the Delhi Oxygen Concentrators Hoarding case.
#DelhiCovid
#COVID19
#NavneetKalra
#OxygenConcentrator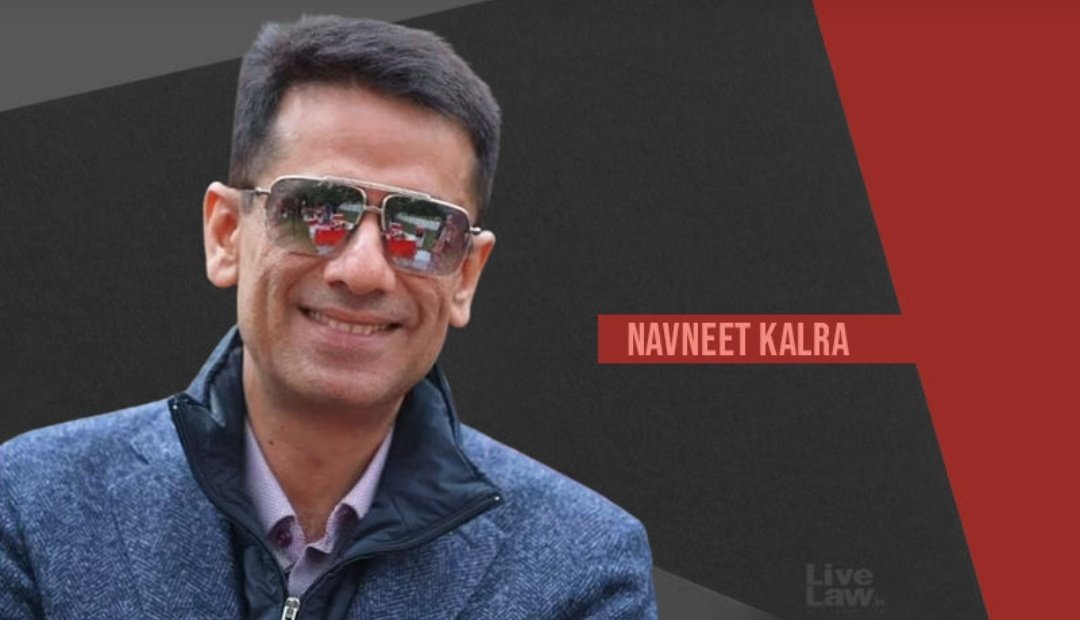 PP Atul Shrivastava: Accused persons are taking advantage of pathetic condition of covid wherein people are suffering and hatched a conspiracy. They increased the prices and sold the oxygen Concentrators.
Court: Yesterday only I have seen the documents shared by advocates. There is a requisition from the Ministry seeking 100 Concentrators. That means everybody was aware of it what was happening.
Court: When court expresses that you book hoarders, it doesn't say you book him under xyz. It is saying that action can be taken for contempt of court, or you should see there is an existing law which takes care of it.
Court: You cant first penalize people and then make a law. Can you make them guilty of offences which is no offence just to remain in good books? There is a vaccum. Just because of hiding your failures you can't be behind people. You can't create terror.
#DelhiCovid
#COVID19
Court: There is no law and there is a vaccum, you don't want to create a law. You want to abrogate the responsibility. A businessman suddenly, I don't know about the credentials of accused here, but every business man sees such an opportunity.
#DelhiCovid
#COVID19
#NavneetKalra
"Black marketing is a loose word which is not defined in the act. At the best it can be here said that they were not selling the oxygen Concentrators on the price as stated. This can be a case under Consumer Protection Act but cannot attract IPC sections." Says Judge Arun Garg.
PP Shrivastava: They are giving interviews to the media in the case. They are influencing the trial. They have approached the Court also.
Advocate Mathur: I have exercised my legal remedies. You are exercising illegal remedies.
#DelhiCovid
#COVID19
#NavneetKalra
Court:The accused is still in custody. What good will it do to them to influence anyone?
PP: One of the accused,Navneet Kalra is still out.If tomorrow a report on Concentrators come,then we might add other sections also.
#DelhiCovid
#COVID19
#NavneetKalra
#OxygenConcentrator
Court: I have seen this recent trend wherein I have seen the police starts investigating after registeration of FIR and arrest. This is a very pathetic condition I am seeing on a regular basis. This is the reason why my orders are pretty harsh.
Court: The investigation should happen in a planned manner. The investigation should be fair. If they have done some wrong, they should be punished. But in cas they are not, then they shouldn't be. You should keep your prejudices and opinions aside and reach out the truth.
Court: You need to be fair to everyone. Because our inclination is not to send anybody behind bars. I know that black marketing is happening but everything should be fair. What was the hurry of seizing the goods? Whenever you do something, it should be planned.
Court: You should not twist the facts. Twisting facts do not yield any result. You know the law, look for the truth. Not from an approach that because you have a direction, you need to make someone guilty.
#DelhiCovid
#COVID19
#NavneetKalra
#OxygenConcentrator
Advocate Mohit Mathur: There was an argument made that we were supposed to pay sales tax. We paid all the GST etc. There was an argument regarding that we have induced people during pandemic. There is no compulsion for sale.
Mathur: They can't go witch hunting like this. There was an argument that they are senior people. There is no whisper that they were beneficiaries. It is not the birth right of the prosecution to seek police custody.
The Court posts the matter for order tomorrow at 10 AM.