A prominent CPI (M) leader,
#GouriAmma
, as she is popularly known in Kerala, paved the way for land reforms, leaving a far-reaching impact on the state's socioeconomic and political spheres.
Photo: Special arrangement
The eight-decade-long political life of Kalathilparambil Raman Gouri is inseparable from the annals of modern Kerala. She had been a minister in the first democratically elected Communist Government of 1957 in
#Kerala
led by E M S Namboodiripad.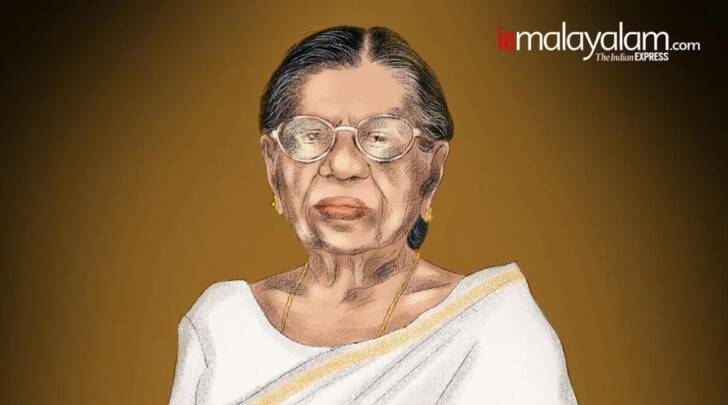 From the first woman law graduate from the backward Hindu Ezhava community,
#GouriAmma
had risen to a firebrand Communist leader and able administrator, fighting all the way in the days when politics had been male-dominated.
Obituary:
https://indianexpress.com/article/india/k-r-gouri-amma-dead-7310321/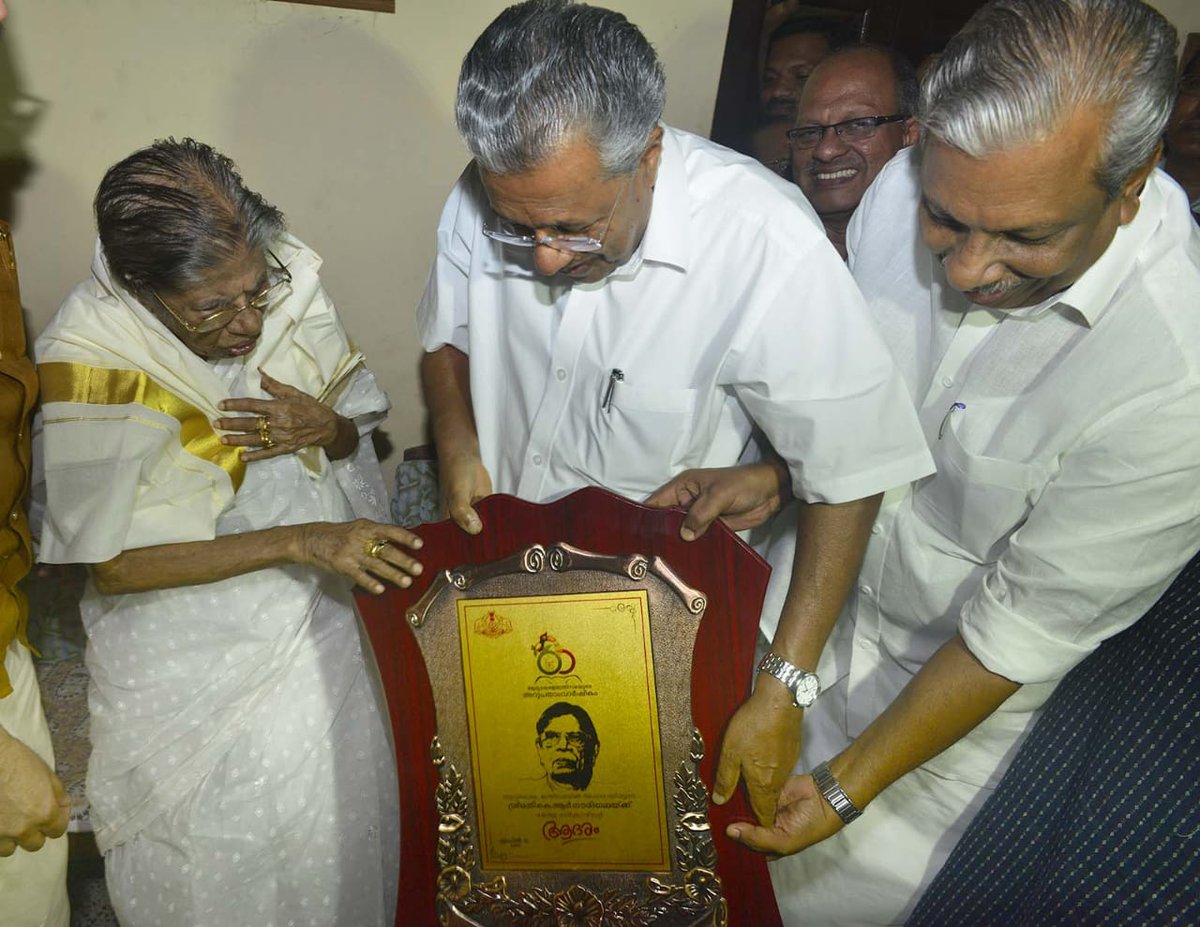 #GouriAmma
was elected to Kerala Assembly 11 times. Four times she served as minister in the govts led by the Left. Her last innings in a Left cabinet was from 1987 to 1991 in the govt led by E K Nayanar.
#GouriAmma
with ex-CM V. S. Achuthanandan. Photo: Special arrangement.
During 1987 poll, CPI(M) had campaigned projecting Gouri as the CM candidate.However, she was inducted into the cabinet as minister of industries & social welfare. The rift between her & party, then controlled by state secretary
#Achuthanandan
, grew leading to her ouster in 1994.
Gouri had faced severe torture in police custody during her early days of politics. Recalling Gouri had once said about torture in police custody, "if lathis had the power to impregnate, I would have conceived several times.''
https://indianexpress.com/article/india/k-r-gouri-amma-dead-7310321/