In its tweet AAP govt claimed "Delhi Govt had ordered 1.34 CRORE vaccines in April itself" (
https://twitter.com/AamAadmiParty/status/1391730173729337347?s=20
)
Is this a fact? Let's begin by sharing letters shared by Delhi Govt itself..
Are these letters for placing orders as claimed?Read highlighted portions
2/10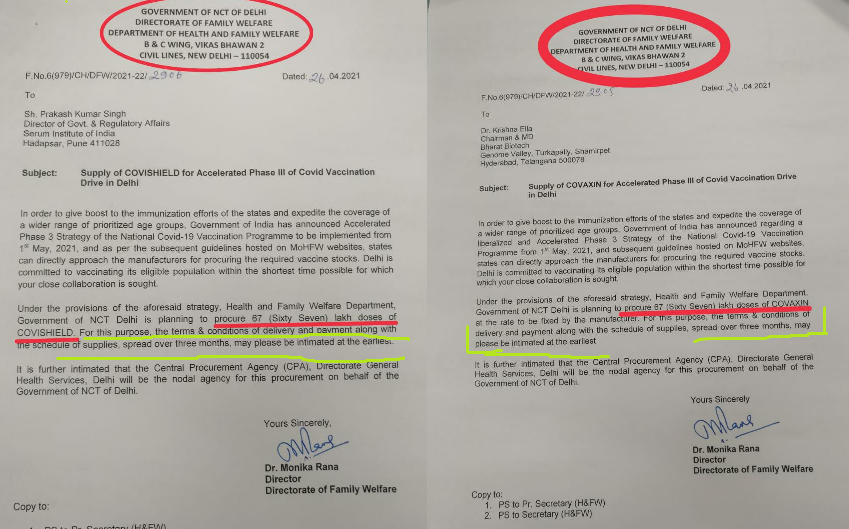 Both letters written to SII & Bharat Biotech state: "For this purpose, terms & conditions of delivery and payment alongwith schedule of supplies spread over 3 months may please be intimated at earliest"!!!
Writing a letter of INTENT is not PLACING AN ORDER
3/10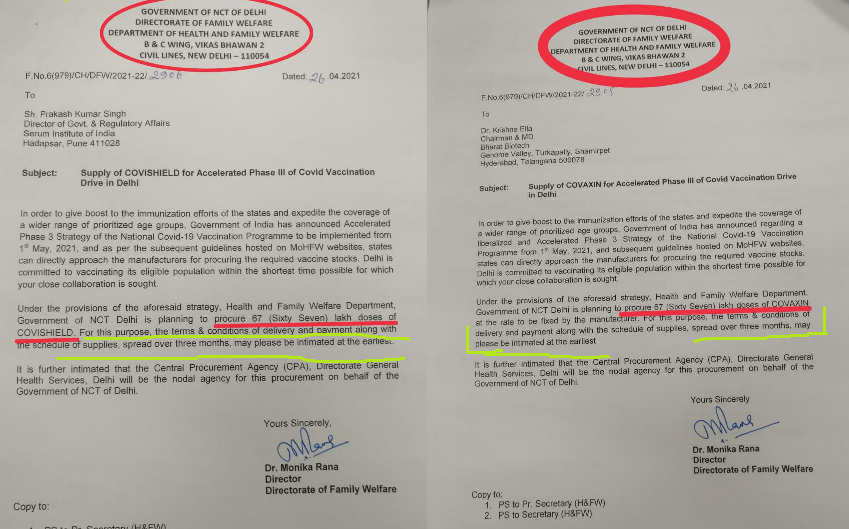 So no order had been placed for 1.34 cr vaccines as claimed by AAP govt (atleast as per letters they have released yesterday)- only letter of intent sent- then why the attempt to mislead?
Fact-Till 10th May Delhi got nearly 49L vaccines & has balance of nearly 7.41L
4/ 10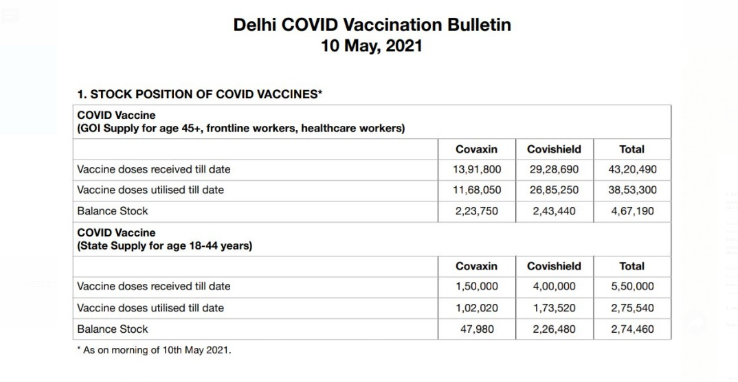 Money is surely not an issue for Delhi Govt that spends Rs 804 cr on ads! Maybe is priorities?

In 2015-16 - Rs 81.23 crore
In 2016-17 - Rs 67.25 crore
In 2017-18 - Rs 117.76 crore
In 2018-19 - Rs 45.54 crore
In 2019-20 - Rs 199.99 crore
In 2020-21 - Rs 293.16 crore

6/10
So it is purely a question of priorities? SEE THIS
Delhi Govt which pats itself for vision & management reduced critical health infra like o2 beds, ICU beds, ventilators by 35-41% between 22nd Sep 2020 and 28thJan 2021 instead of ramping up for Covid 2nd wave
7/10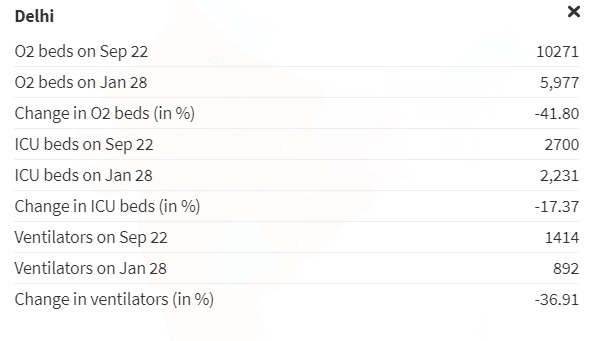 FACTS:

Delhi Govt Procurement Agency Ordered No Ventilators in 10 Months,between July 2020 and April 2021

NO NEW HOSPITAL built between April 1, 2015, and March 31, 2019.

AAP government far from achieving 30,000 new beds
FICTION: WE PLACED ORDER FOR 1.34CR VACCINES

8/10
So why is this Vaccine bogey being raised?
After Mumbai Model fame BMC Commissioner Iqbal Chahal lauded Centre on O2 & exposed state govts- Delhi govt feels it will be completely exposed on its Oxygen Mismanagement-hence they oppose o2 audit
https://indianexpress.com/videos/idea-exchange-video/dont-blame-centre-poor-data-by-states-caused-oxygen-crisis-iqbal-singh-chahal/
9/10