Renewables are stronger than ever as they power through the pandemic, driven by huge additions of solar & wind.
@IEA
's new market update shows that last year's increase in renewable capacity accounted for 90% of the entire global power sector's expansion:
https://iea.li/3bhCLgo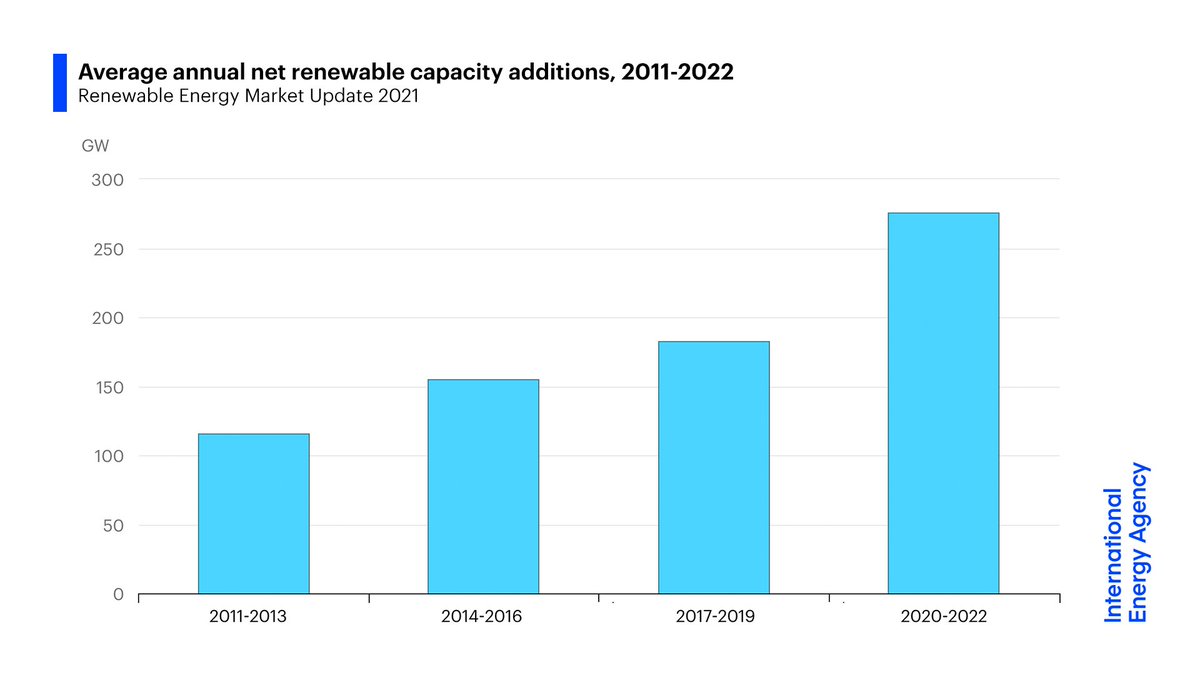 The amount of renewable power capacity added in 2020 rose by 45% to 280 GW, the largest jump in over 20 years.
That level is set to become the "new normal", with about 270 GW of capacity forecast to be added in 2021 and almost 280 GW in 2022.
Read more:
https://iea.li/3y0CCHS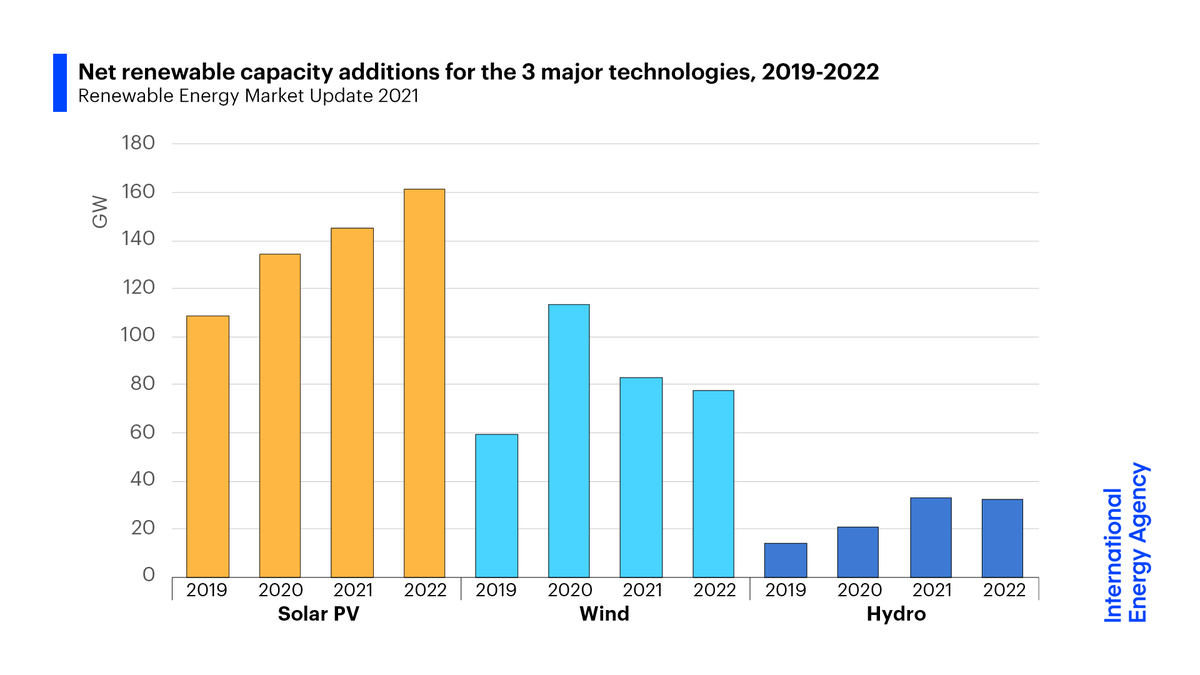 Governments must build on this momentum by scaling up investment in solar, wind & other renewables as well as the grid infrastructure they need.
A massive expansion of clean electricity is crucial to enable the world to reach its net zero goals.
More 

https://iea.li/3bhCLgo