Another milestone I am grateful to God for:
A Certified Trainer under PECB.
But it wasn't easy.
#THREAD
1/10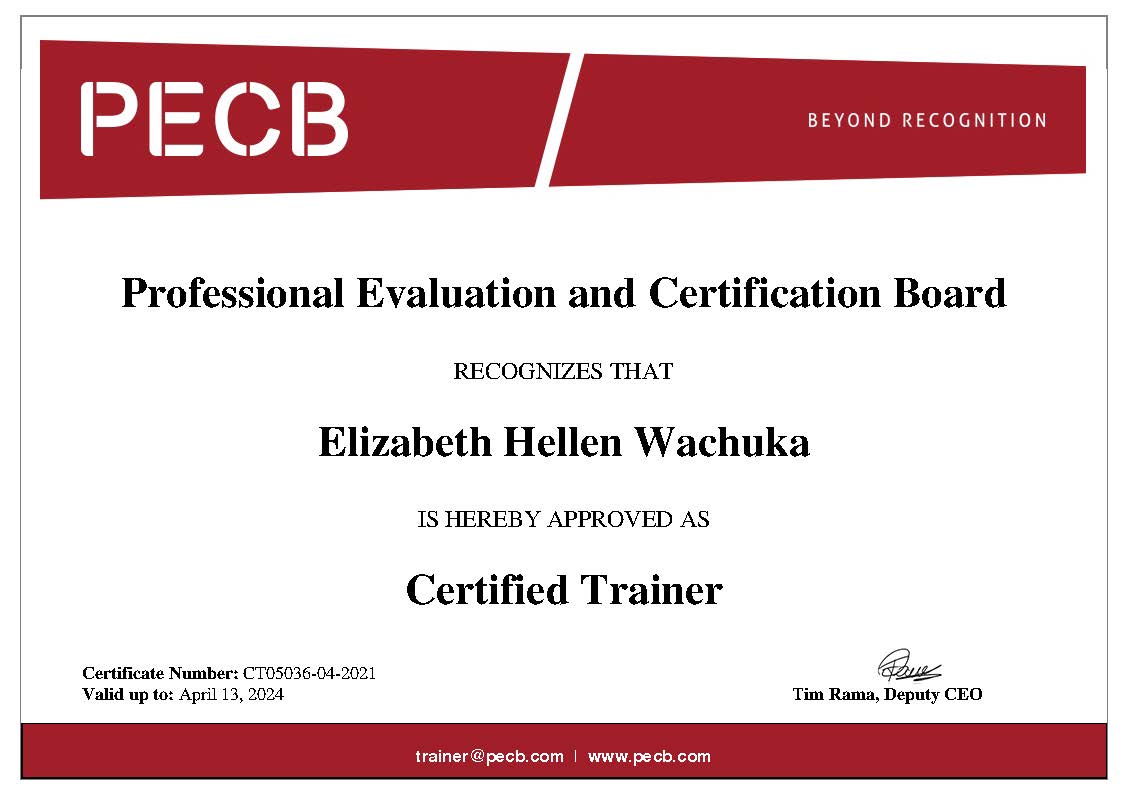 I applied for this certification for the FIRST time in February this year but was rejected.

I re-applied again after that rejection and my application was rejected a SECOND time.

I knew I was (over)qualified for the certification and kept insisting on re-applying.

2/10
After many weeks I received my THIRD rejection.

I almost gave up. But I remembered something my Mama once told me: "Beth, I know you are not a quitter because I didn't give birth to a quitter. Always fight for what you believe in, do your best and let God do the rest."

3/10
By the time I was receiving the 3rd rejection, we had just crossed into April.

Meanwhile, my Pastor had declared the month of April as the month of fighting spiritual battles. I decided to include this issue among the issues I was fighting spiritually for.

4/10
So in April, I re-applied again for the fourth time. And I got rejected for the FOURTH time.

I remember getting so pissed off that 10 minutes after I received that 4th rejection, I re-applied again for the FIFTH time.

5/10
In less than a week after my 5th attempt, on the 13th day of April, I received a notification that I had become a PECB Certified Trainer.
And get this, I became the first FEMALE PECB Certified Trainer in Tanzania! Visit ~~~>
https://bit.ly/3vEtlU3
6/10
I could have shared this certificate earlier but I was waiting for this day.

Today, on this Mother's Day, I dedicate this accomplishment to my Mama who brought me up with a winner's mindset.

7/10
She prays for me, encourages me and has been my number one supporter in my life. She has been my pillar of strength and I thank God daily for her. I pray I become half the Mother she is.

Happy Mother's Day to you Mama.

8/10
And to everyone else, don't give up on your dreams. Keep fighting for what you believe in. You too are a winner by default so don't allow yourself to be a whinner (a complainer).
#DontGiveUp
9/10