The
#KabulAttack
is one of the deadliest in Afghanistan's history. The perpetrators of this horrific crime must be brought to justice. But the question arises why
@AmrullahSaleh2
whose in charge of Kabul's security did not retaliate even after hours into the attack. Also..
[1]
this isn't the first attack against the Shia community in Dasht e Barchi.

1. In Oct 2017, 39 worshippers were killed in Kabul's Imam Zaman mosque. ISIS accepted the responsibility
2. In Aug 2018, 48 people including 34 students were killed in an attack on a tution centre.
ISIS accepted the responsibility.

3. On 5th Sept 2018, the twin bomb blasts at a wrestling club in Kabul killed 20 people. Again ISIS accepted the responsibility.
4. On 12th May 2020, 24 women, children and babies were killed in a horrific attack at the Dasht-e-Barchi hospital.
US blamed ISIS for the attack
5. On 24th Oct 2020, suicide bombing outside Kawsar-e Danish centre killed 24 people including teenage students. Again ISIS accepted the responsibility.

In almost every attack against the Shia community in Kabul, ISIS has accepted responsibility.
ISIS has been targeting the shia community not just in Kabul but Quetta as well. The ISIS chapter for Balochistan was established in July 2016 when Mufti Hidayat was appointed the Ameer of the group. By Sept 19, Pakistani security forces had dismantled the group completely.
The Kabul govt has blamed Afghan Taliban for every attack despite ISIS accepting responsibility. Afghan Taliban have played a key role in defeating ISIS in Afghanistan. Even the US security forces have provided air support to Afghan Taliban in their fight against ISIS in Kunar.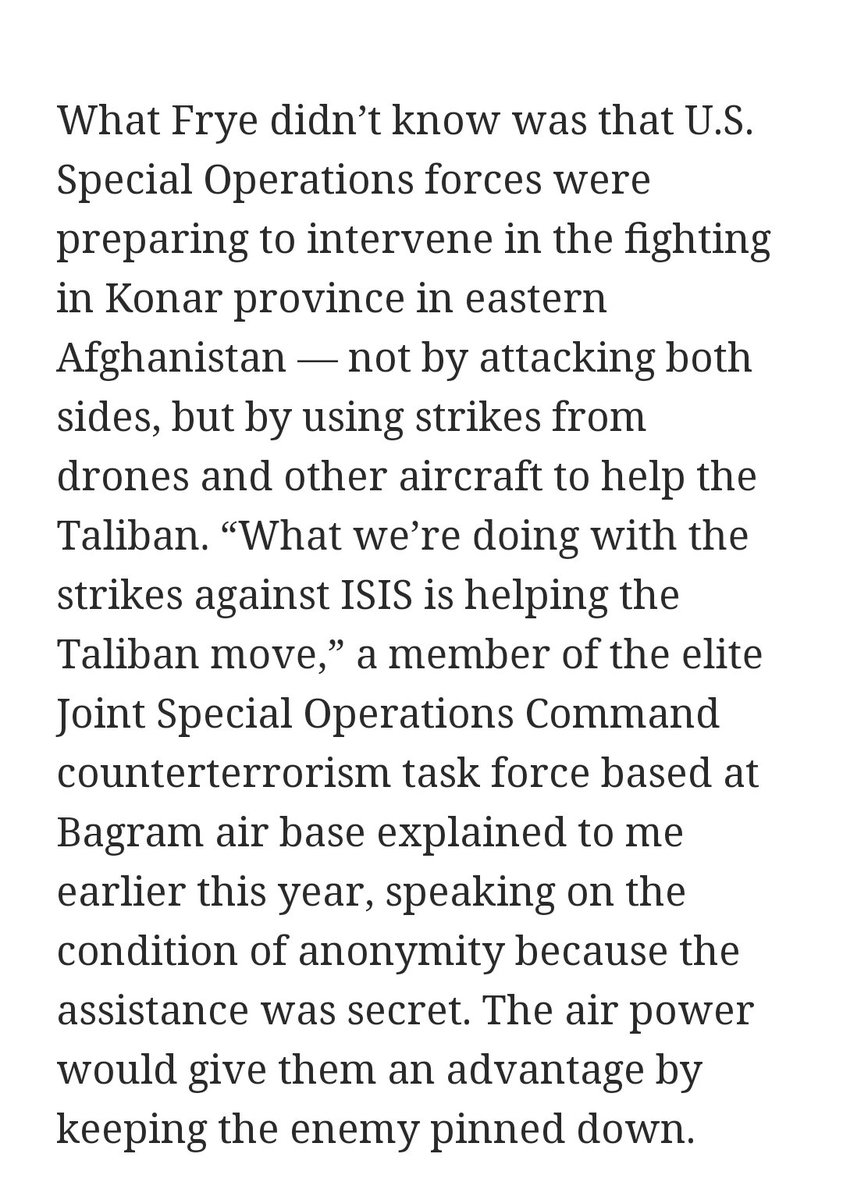 Zalmay Khalilzad has admired the Afghan Taliban in their fight against ISIS. The question arises why Amrulah Saleh and the Kabul administration conceals the atrocities committed by ISIS? Funds of $4 billion are allotted to the Afghan security. Where is all that money going?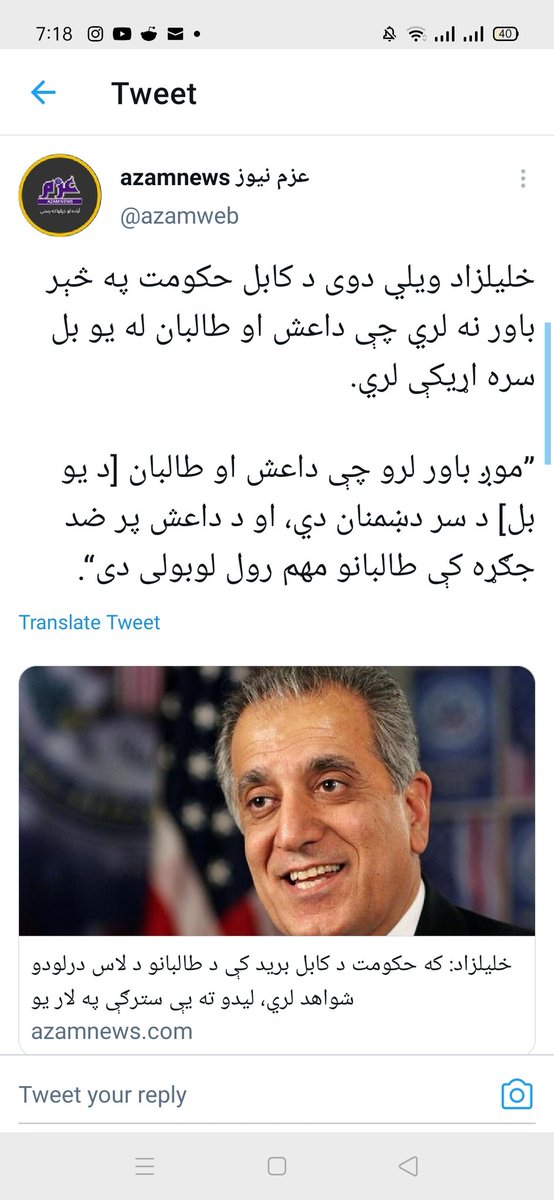 Mullah Khairullah whose a member of Taliban's political group claimed that NDS came in support of ISIS when taliban had launched an offensive in Darzab.

In this video, ISIS commander is saying that:
"Afghan govt made us promises, we won't be prosecuted, we'll be hired & paid"
Karim Khalili who is one of the main leaders of the Wahdat political party of Hazaras has said that there should be a dialogue with the Afghan Taliban while ISIS must be fought.
But those who have been aiding ISIS and are against the peace process live with in the Kabul regime.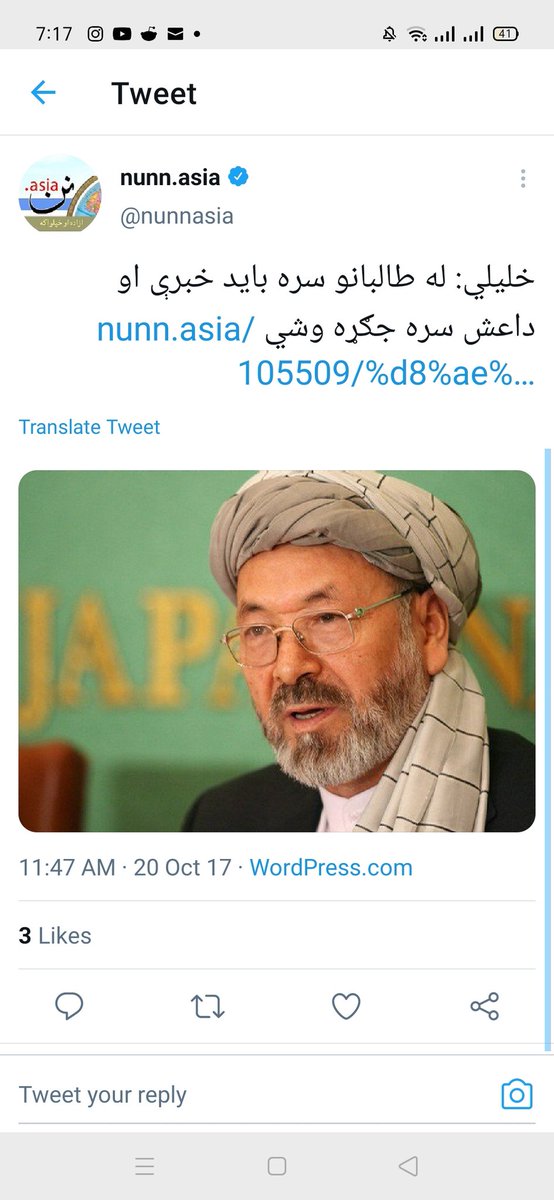 ISIS has assassinated key Afghan Taliban commanders. Mullah Idrees, commander of Afghan Taliban in Ghazni, was killed in Nangarhar back in 2019. Naik Muhammad who was the right hand of Afghan Taliban's shadow governor in Kunar and Nangarhar was also killed by ISIS.

ISIS has emerged as a huge threat in Afghanistan. Afghan Taliban along with the Afghan National Forces should join hands against their common adversary. The evil nexus of elements within the NDS who have been aiding ISIS must be broken.

May peace prevail in Afghanistan.