1.
A
#thread
on the Jyotirlingas renovated by Marathas
#Jyotirlingas
#MarathaEmpire
#Hindutva
#HarHarMahadevॐ
#HarHarMahadev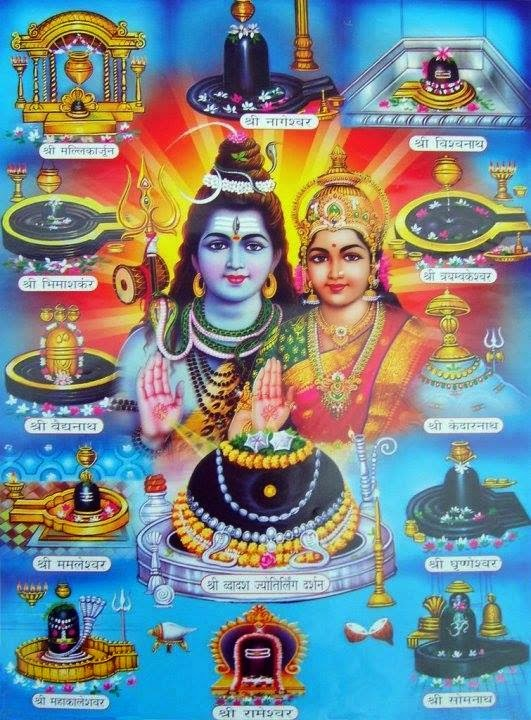 2.
The Mahakaleshwar Jyotirlinga temple at Ujjain
Ramchandra Sukhtankar, Peshwa's Diwan, br0ke down the mosque built at the same place, and built the present Mahakaleshwar Temple between 1734-45.
#Ujjain
#jyotirlinga
3.
1777 CE: Ahilyabai Holkar built the present temple of Kashi Vishwanath (with golden pinnacles) at Varanasi.
#KashiVishwanath
5.
Chhatrapati Shivaji had made a grant of a village to Bhimashankar Jyotirlinga.

The reconstruction of the Bhimashankar Jyotirlinga shrine began ~1736 CE. Its patronage continued right upto the end of Maratha rule (1818)
6.
Trimbakeshwar Jyotirlinga (30 km south-west of Nashik, Maharashtra) was also developed and maintained by the Peshwas.
It had taken *31* years to complete the wonderful construction.
#Trimbakeshwar
7.
The Ghrishneshwar Jyotirlinga Mandir was constructed by Maloji Bhosle, grandfather of Chhatrapati Shivaji Maharaj.
8.
Peshwa Bajirao II rebuilt the Omkareshwar Jyotirlinga. Ahilyabai Holkar also made some further renovations with ghats.
#Omkareshwar