Separately, in his New York case — the same one Steve Bannon was pardoned for — he's trying to unfreeze his "We Build a Wall" funds so that he can pay his lawyer.
The judge says no dice.
https://www.businessinsider.com/brian-kolfage-cant-use-build-wall-money-legal-defense-judge-2021-5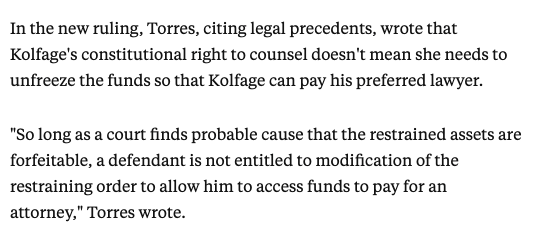 Kolfage still has some room to move forward. We'll see what happens.
https://www.businessinsider.com/brian-kolfage-cant-use-build-wall-money-legal-defense-judge-2021-5