#Thread
1/ Common Thread of people who cooks and deliver home made food to those who are in home quarantine in
#Chennai
:
I have come across many people searching and requesting for home made food to be delivered for those who are in home quarantine due to
#Covid
.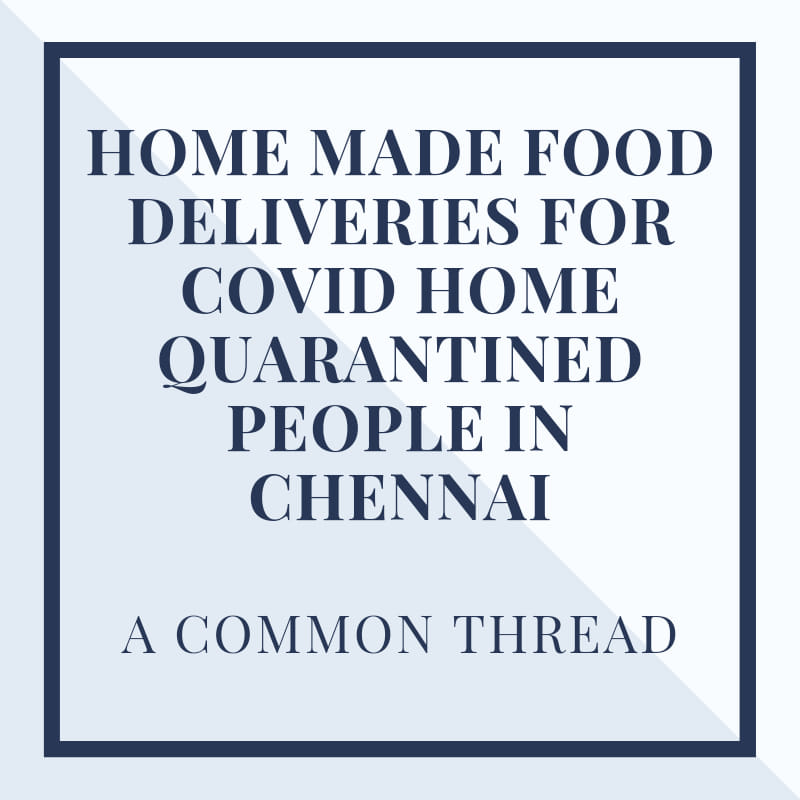 2/ On the flipside, I could also see many good souls cooking and delivering the food to those in quarantine.

I just want to connect the dots through this common thread.
3/ Those who offers / cooks home made food and can deliver it to the people who are home quarantined, please reply or DM your details in the below format:

NAME:
DELIVERABLE AREAS:
VEGETARIAN / NON-VEGETARIAN:
CONTACT DETAILS:
PRICING:
OTHER DETAILS IF ANY:
4/ Once you reply with the above details, the same will be replied through this thread. So that those who requires food can get the details from this single post.
5/ In case if you are referring someone or sharing the details as received in other source, please make sure to verify before sharing it here.

Let's make a good use of social media and be a helping hand for those in need! Looking forward to see more responses.
7/
#FoodDelivery
(1)
NAME: Omsairam foods
DELIVERABLE AREAS:
#Adambakkam
VEGETARIAN / NON-VEGETARIAN: Veg only
CONTACT DETAILS: 9092705208
PRICING: 90 rs without rice(2 senior citizens can have, if youngsters only one person can have)