'That's not where the American people are right now'
By Bob Unruh (
https://www.wnd.com/author/runruh/
)
Published April 28, 2021 at 11:25am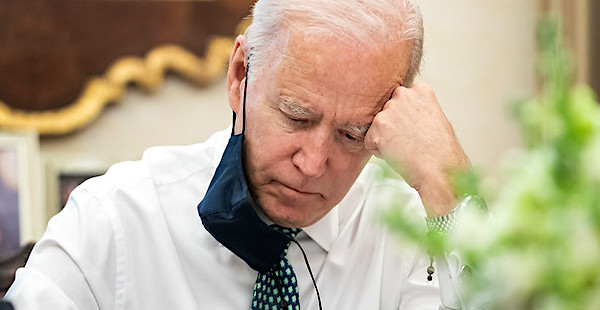 President Joe Biden takes notes during a briefing on the shootings in Atlanta Wednesday, March 17, 2021, in the Oval Office Dining Room of the White House. (Official White House photo by Adam Schultz)
A noted pollster is warning that Joe Biden's approval numbers, though slightly positive, are a dark omen because they are significantly below most recent presidents.
He said the problem is that the president is governing as an extreme leftist – after having promised the American people he would be a moderate.
"He's taken what should have been very popular issues — COVID relief, infrastructure — that Americans overwhelmingly support and turned those into radical left-wing pieces of legislation," said McLaughlin said in the report.
"Republicans can't wait to get into election season and talk about some of the things that are in those bills ... expanding the welfare state, tax increases, basically open borders. That's not where the American people are right now."