Howard Bailey shares how he has been living in exile in Jamaica, away from his wife, children, & community--for 10 years. Virginia was the only home he's known. He served in the US military. This is unjust and cruel.
#Bringthemhome
#abolishICE
NSC believes NO ONE should be deported.
Marijauna charges, Governor's pardon, elected's on Howard Bailey's side, and
@ICEgov
won't let him come home. ICE is cruel, indecent, inhumane, and evil.
#abolishICE
.
@Das_Alina
tells us that the U.S. government could bring Howard Bailey, Jean Montrevil, & others home using the discretionary power humanitarian parole. They choose not to.
When ICE released Jean Montrevil on an order of supervision he began helping others. He's been in Haiti for 3 years, & has 4 US citizen children who he misses. Jean says, "They need me. I spent my life in the US, building a life for my kids. This hurts me--it hurts my kids more."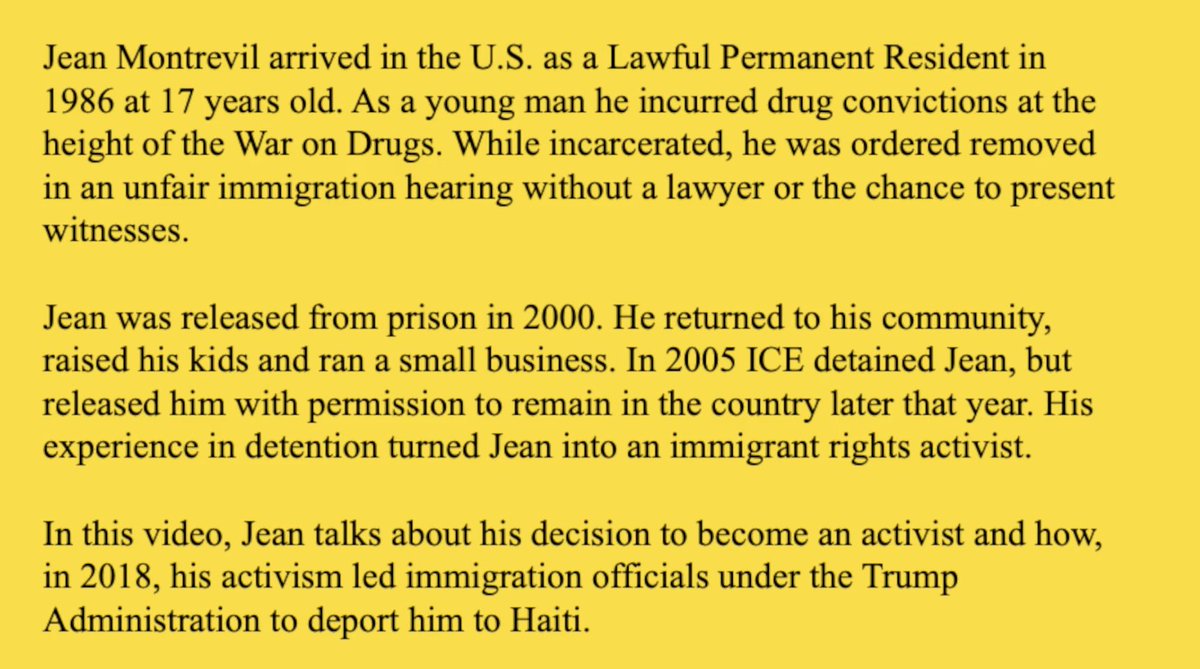 "The immigration system is rigged against anyone who is not white, Christian, or can't afford a lawyer."
@tramontela
It's traumatizing for people to share their stories publicly. Yet, it's the only way people can see their humanity. It should not be necessary. The US gov't doesn't see our Friends or their families as human beings worthy of coming home.
http://ohioimmigrant.org/audio-2021-03-11-16-00-43-1/
If you want to plug in to the campaign, or know of someone who has been deported & needs help coming home. Watch
#ReuniteUS
or reach out to
@tramontela
P.S. They need lawyers for the campaign!