Some perspective on Covid in India:
China virus deaths per million, look how low India has managed to hold it despite the surge which is at the same level US's peak was (India has 4x more population). But global free and unbiased media will not report on Italy:
+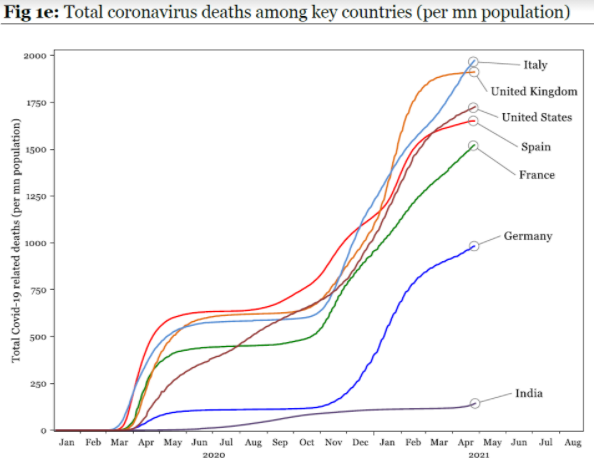 +
For all those who say
@narendramodi
was not serious about tackling the virus, see how stringent our lockdowns were vs. global rates:
+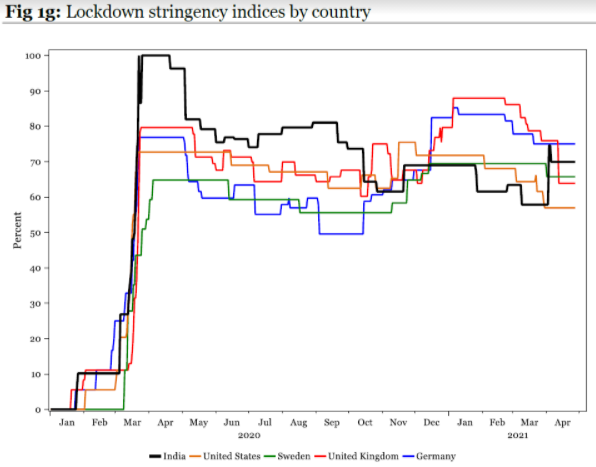 +

So, dont panic. Have faith that India is doing all it can to save lives, and its working! Stay safe, work hard, help others, and get vaccinated. By the time its June end, we will be well on our way to recovery.