Delhi High Court is scheduled to start hearing a case dealing with various aspects of oxygen shortage in the national capital amidst the Covid-19 pandemic.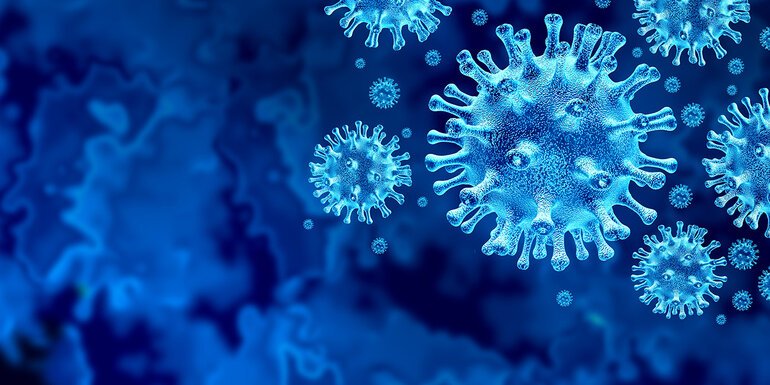 Adv. Alok Aggarwal for a hospital: We are not able to take fresh admissions.
Adv. Prabhsahay Kaur for another hospital: We have had to decrease the number of ICU beds due to the lack of oxygen. We have the capacity to serve but no oxygen.
Adv Malvika Trivedi: The problem with individuals in home care, they are not able to get any oxygen at home.

Court: Why? We haven't refused.

Trivedi: Due to some order by the GNCTD.
Aggarwal: Unless I get more oxygen, I will not be able to put more ICU beds. 1 ICU bed is equal to 15 normal beds.
Court: If you can do some tabulation, how many beds you have, ICU, normal, etc, we can take it up at 2.30 pm.
Court will take the matter up at 2.30 pm.
Adv Amit Sharma: My brother-in-law, another relative and I myself am affected and may be saved if we have the proper facility. My dear friend Adv. Satyakam and Adv. Aggarwal have helped. My Lord, I've been begging everyone.

Court: What do you expect us to do if there is no bed?
Aggarwal: My Lords, we have given him whatever facility we could and we know his oxygen is at 55, we would love to help him further if we could, but have no ICU bed.

Court: Okay, let's proceed further, please.
Sr. Adv. Rahul Mehra for Delhi govt has placed a status report through an affidavit: My Lords, we have passed two orders, haven't been able to attach the second one. Will take you through both.
Mehra: This is order dated Apr 27, we have kept it fluid.

Court: This is where you've allocated suppliers to hospitals right?

Mehra: Yes.
Court: We can move to the 2nd order.

Mehra: I had placed before the Chief Secretary that they should allocate a refiller to every hospital so they know where to go to, rather than having a free market sort of situation.
Mehra: Right now there are 14 refillers, some very efficient, some not so much. Our concern is that if we allocate, what if some are not able to serve properly. So we decided to let there be flexibility, they can go around serving any hospital.
Mehra: The refillers sector was completely unorganized earlier, infact they were not even dealing in medical oxygen. We had to issue licenses for supplying medical oxygen.
Court examines the order copies submitted, states, "So now you have allocated it?"

Mehra: Yes.
Court: After this will there by anything left for individuals undergoing treatment at home?

Mehra: The only challenge is, we required 700 MT, have been given 490 MT. Some of the hospitals have still not received, however, most are happy.
Mehra: We have kept 20 MT as SOS, to be used in case of emergency, if lives are at stake.
Mehra reads out the order.
Mehra: The concept is that for every hospital there is not just a main refiller but also a link refiller, in case the main one runs out of capacity.
Mehra: Our first order says that if anyone has any problem with this, everyday a dedicated helpline will be open with the highest authority - Principal Secretary, Dept of Health, Delhi - to streamline any issue faced.
Court: Have you informed this to the authorities?

Mehra: Yes, My Lord.
Mehra: Pursuant to My Lords' order, there was a meeting with the Chief Secretary. Let them implement this over the next 24-48 hours.
Mehra requests court to examine the status report.
Court discusses allocation points with the counsels.
Mehra: Most of the officers we had allocated have contracted Covid-19, so there is a challenge at our end.
Medical Director, Batra Hospital: Our requirement is 6000 ltrs everyday, but whatever is there is there on paper. Despite several orders by Govt and HC, we have not received allocated oxygen. Ultimately the sword comes on our head.
MD: Either you give us the oxygen required, or allow us to stop admissions. The daily death rate is very high, patients are coming in with the psychological mindset that they're going to die, as there's no oxygen.
Court: You are a very big hospital. Why didn't you set up your own oxygen plant? The problem is novel, and we're doing what we can. The issue is with both the governments, and the hospitals.
MD: Either we may be allowed to turn into non-Covid from Covid hospital.

Court: That question is not so easy.
Aggarwal raises some issues.

Court: If you have any issues, please raise it, flag it over there - they have given you a window.
Court: The bottomline is that whatever they have they will supply. They cannot hold the oxygen with themselves.
Aggarwal: On the dashboard they say 100 beds available with Maharaja Agrasen in hotels, so everyone rushing there, but there are no facilities.
Mehra: My Lords, wherever they have facilities only there the beds are being allocated. Most of the hospitals have refused to take up these hotels, but the question is are these beds being reflected on the app?

Aggarwal: Mr. Mehra can take instructions but I'm very clear.
Aggarwal: These are being reflected as rooms in Maharaja Agrasen.

Court: Mr. Aggarwal, go to the app, take a picture, share it.
Adv Mahesh Agarwal: The notification by them must become part of the court order, once it does, there is an obligation on the supplier to see this through.

Adv Aseem Chaturvedi appears for Inox.
Chaturvedi: 85 MT I was to supply on my own. 80 MT I was supposed to pick up from Air Leakae, Panipat. They have now also told us to pick up oxygen from a plant in Uttarakhand, which we are not in a position to pick up.
Mehra: We've already ironed this out with Mr Siddharth Jain.

Jain appears.
Mehra requests others to leave so some of the Delhi govt officers can join.
Sr. Adv. Sachin Dutta appears for a small hospital with 80 beds.

Mehra: We have a meeting everyday. They can raise all issues there.
Court: We have an understanding that these cylinders are being sold in black.

Adv. Malhotra: Everything is being sold in black, and only the rich people who can afford it are getting it. It's very sad. Let the houses of police officers, bureaucrats be raided. They would have.
Sr. Adv. Krishnan Venugopal: There is no single point of contact in Delhi, to tell people who have Covid, what to do.

Venugopal explains 3 stages of Covid says treatment should be systematically provided.
Court: Are you saying that ICU beds are being given to those who don't need them? There's no basis to say that.
Venugopal: My Lords, Kerala and Karnataka have managed it in this manner only. Today there is a huge shortage of beds.
Venugopal points out shortage occurring in crematorium facilities: We are saying the crematoriums need to be set up in public grounds perhaps, as ambulances get held up there due to long queues there.