We studied Twitter use by 280 candidates West Bengal 2021. Work by
@GroverRynaa
TL:DR
1. AITC and BJP dominate,
2. Mamata key for AITC and opposition. Opposition attacks her cautiously, but party more openly
3. Most celebs in any state election
Some interesting facts:
AITC had a shift in social media in Aug 2019, with a sudden spike in politicians setting up Twitter accounts, probably driven by an internal shift in communications strategy.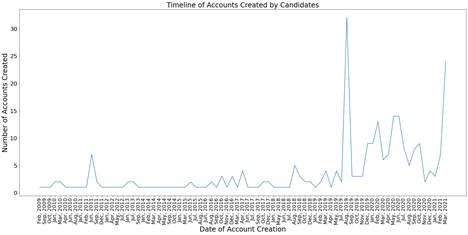 BJP social media engagement is dominated by national figures like
@JPNadda
@KailashOnline
@AmitShah
@narendramodi
.
In state, the high attention candidates are either celebrities or an unusually high number of MPs standing for MLA seats, some of who could be CM candidates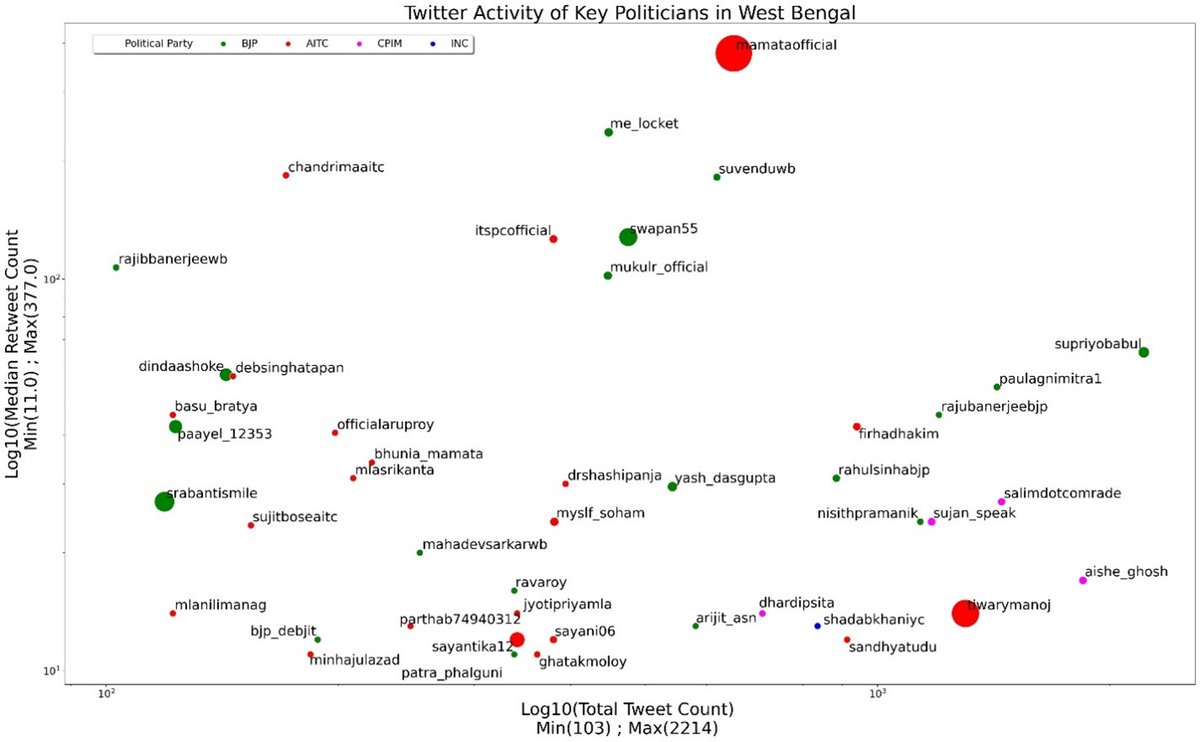 AITC candidates are more likely to tweet about Welfare Schemes, the CPM candidates are more likely to tweet about Poverty, BJP candidates are more likely to mention Hindu-related subjects in tweets.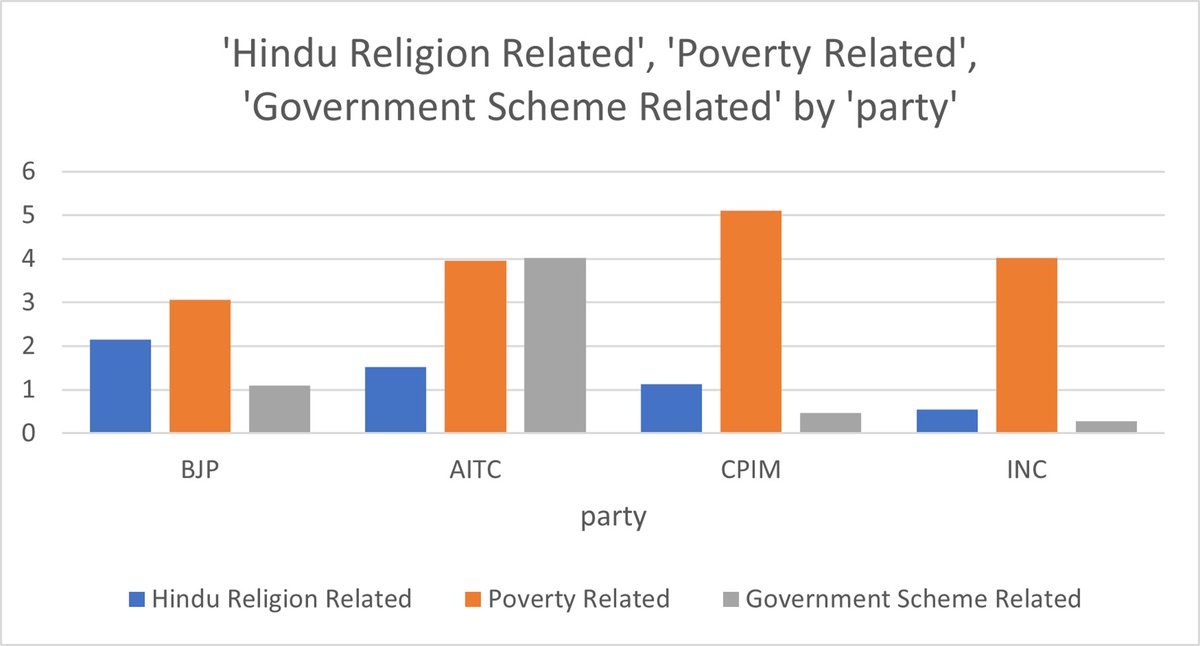 In general, the BJP has a more concentrated social media presence in parts of North West Bengal, whereas AITC generally does better in South West Bengal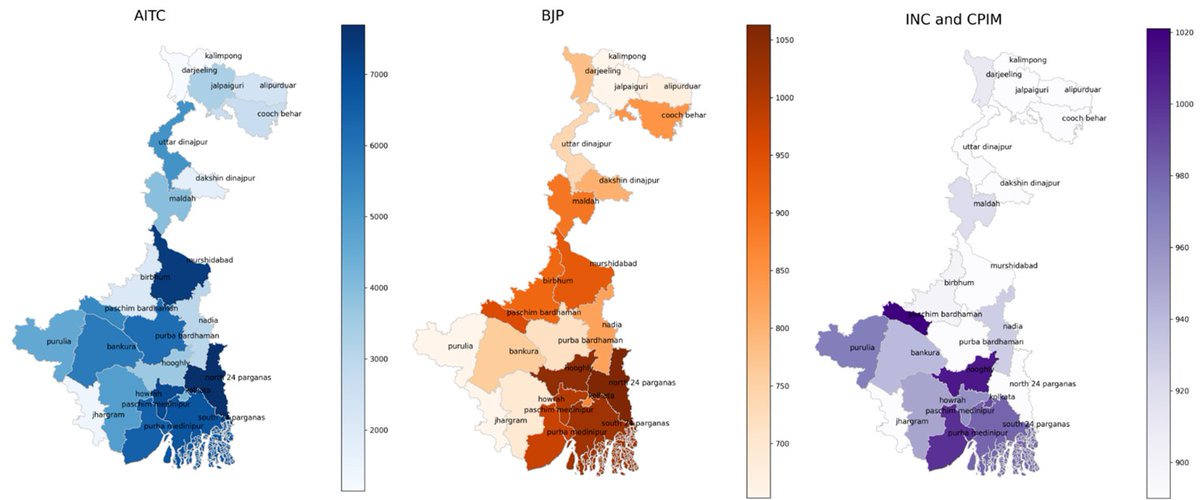 CPM politicians most likely to engage with journalists' content - esp
@salimdotcomrade
and
@aishe_ghosh
BJP politicians more likely to engage directly with media house handles
Less polarized tha other states in that politicians engage in similar media across party lines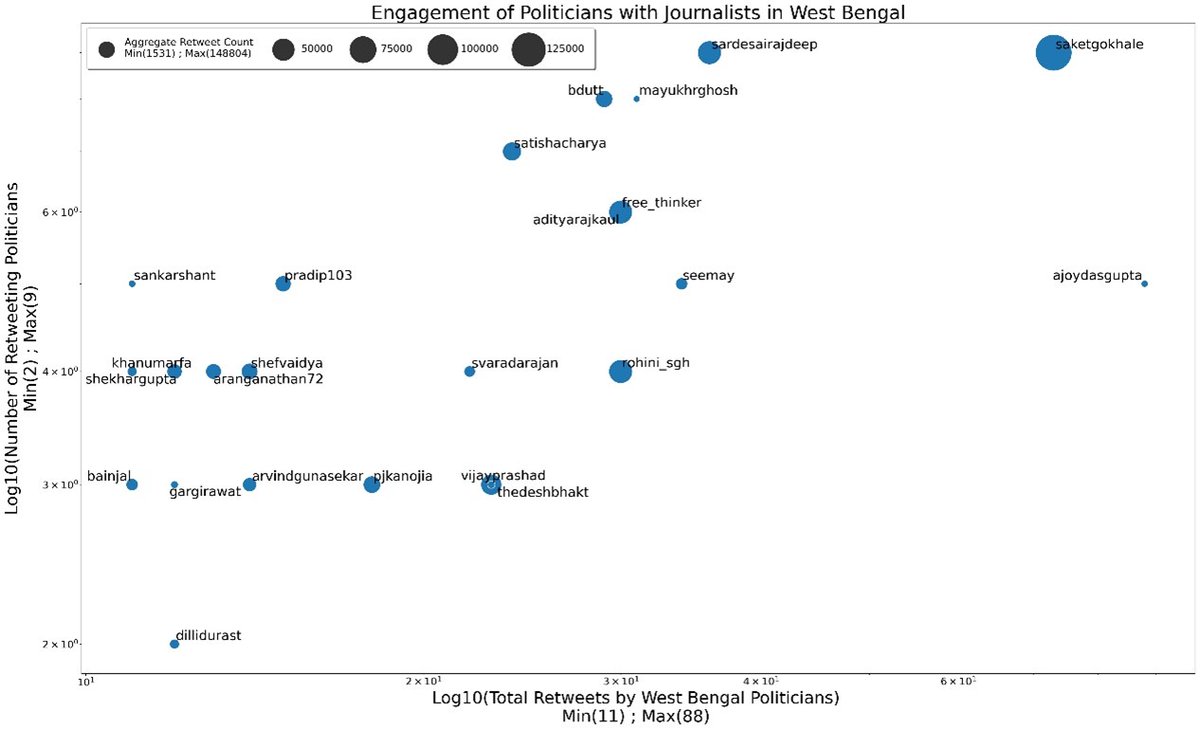 Commentator
@SaketGokhale
engaged by more politician than any mainstream journalist. Satirists
@satishacharya
@TheDeshBhakt
also highly engaged
WB also only state in which tabloids
@Calcutta_Times
@t2telegraph
much engaged by politicians as many celebs standing for elections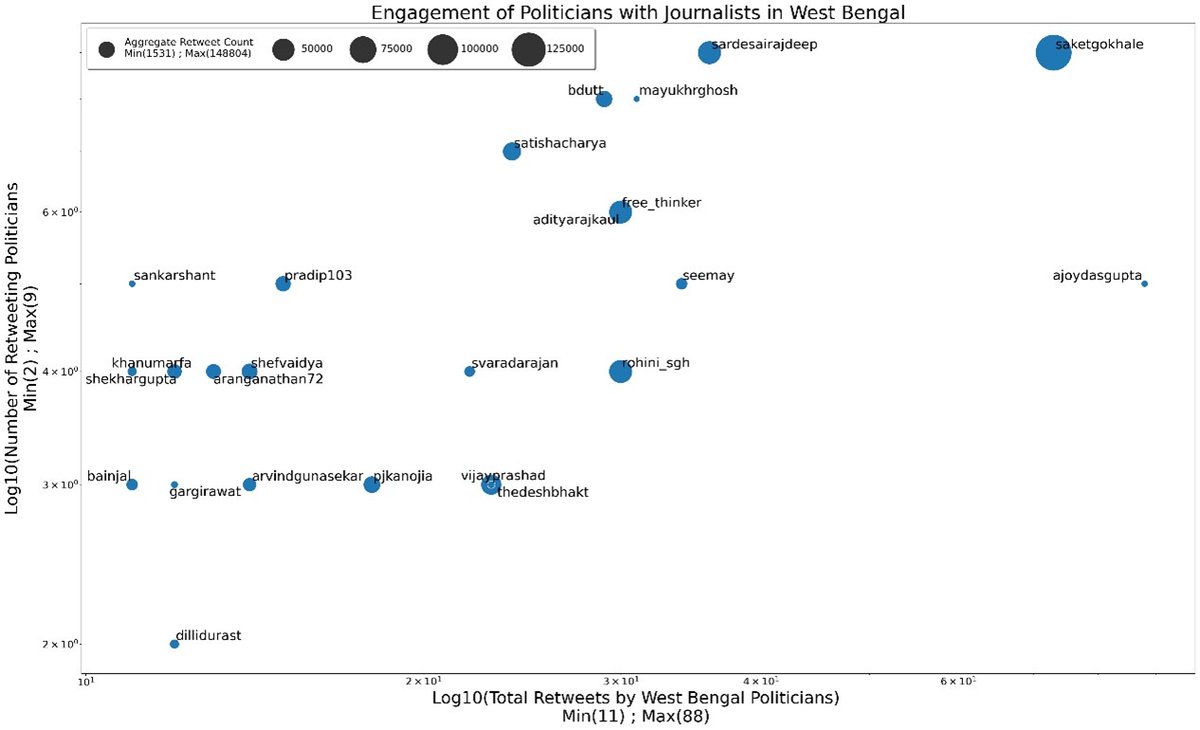 High celeb presence in elections also means many politician-celeb engagements. Overall,
@kunalkamra88
is engaged by the most politicians, while
@devduttmyth
has the highest total instances of engagements by politicians. Bengali industry film stars are a bridge between parties.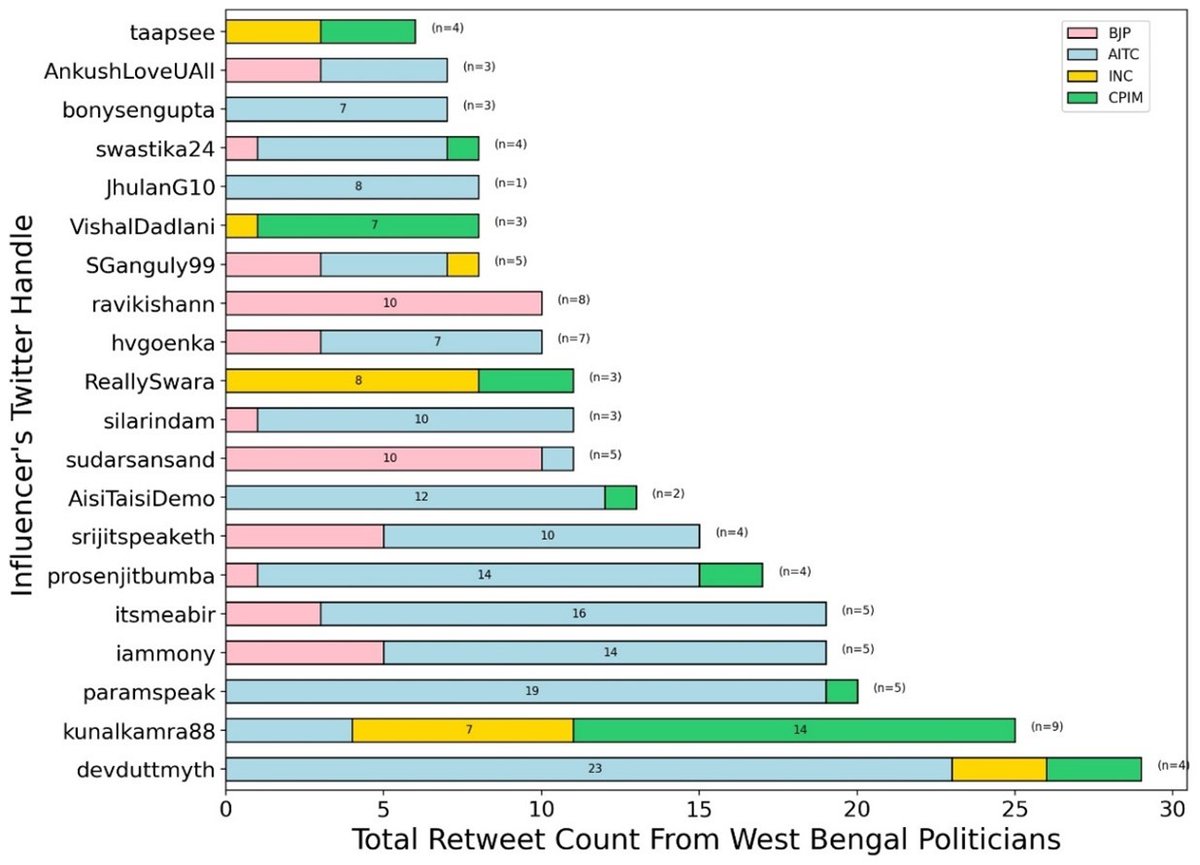 Link to the full paper / data:
"Twitter and the 2021 West Bengal Assembly Elections"
http://joyojeet.people.si.umich.edu/westbengal/
@GroverRynaa


(more states soon!)