Favorite pandemic memory:90 min webinar ending in an "AMA" interview w/ Sam Esmail
@samesmail
, the creator, writer, & executive producer "Mr. Robot"
@whoismrrobot
. We talked about hacking.
Maybe we could do it again for
@DEFCON
29
"Please, tell me you are seeing this, too."
https://twitter.com/Erinfosec/status/1386528558307155970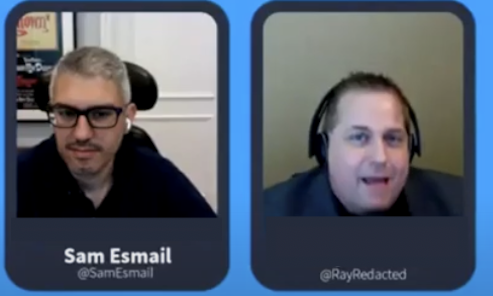 Very close second place: Hanging out with
@wendynather
@alexstamos
@HackingDave
and
@MalwareJake
on
@DAkacki
's amazing twitch stream to raise money for Belize.
It was an absolute blast and we raised nearly $50 grand for an extremely worthy cause.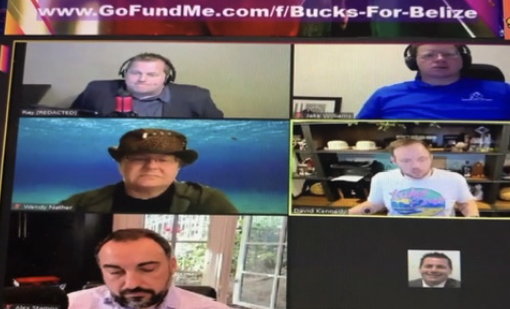 March, 2020: Worrying that we might feel isolated & alone,
@hacks4pancakes
starts a virtual con where each speaker gave a 20 min talk introducing a cybersecurity topic and 20mins about something NOT IT-related. Awesome, amazing, just look @ the videos:
http://pancakescon.org/videos
Not to be outdone,
@beerbikesbacon
and
@cillic
decide to open
@CocktailCon
to tell behaved newbies, and suddenly every Tuesday is now awesome. Sometimes Wednesdays mornings are a bit rough, but its worth it.
https://twitter.com/CocktailCon_/status/1255155913331220480?s=20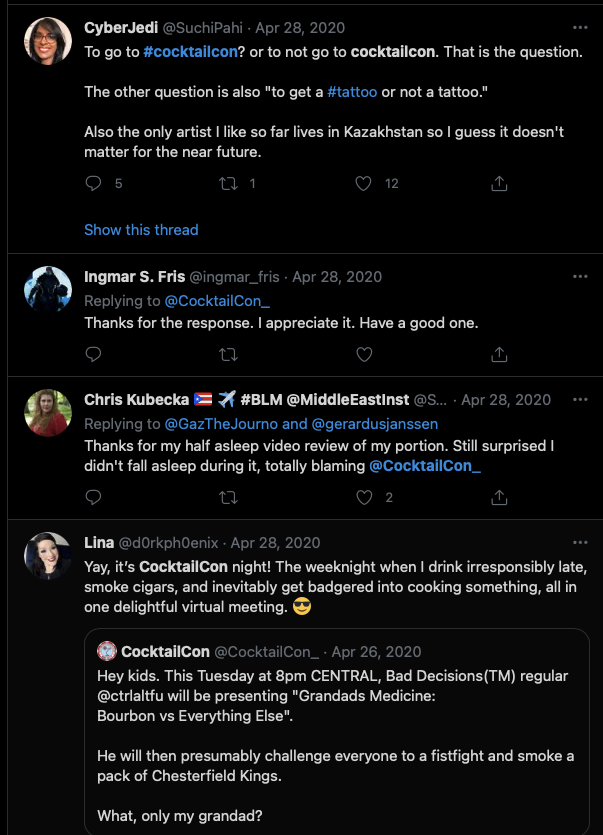 I will continue posting tomorrow, I need to go to bed.

But can you add your favorite pandemic memories in the comments to the first tweet? There are so many other examples.

Try to include a selfie in there if you can. ;-)