1/ Today,
@ulalaunch
launched its 143rd mission. It is the most experienced launch company in the world and has placed more than $70B of satellite assets into orbit.
A lot of the success of the company is due to
@torybruno
, one of the best CEOs in the space business.
Thread

2/ Bruno was born in 1961 in California. At age 9, he became interested in rocketry after watching the moon landing.
He tried to build his first rocket using 80-year old dynamite he found in the back of a barn.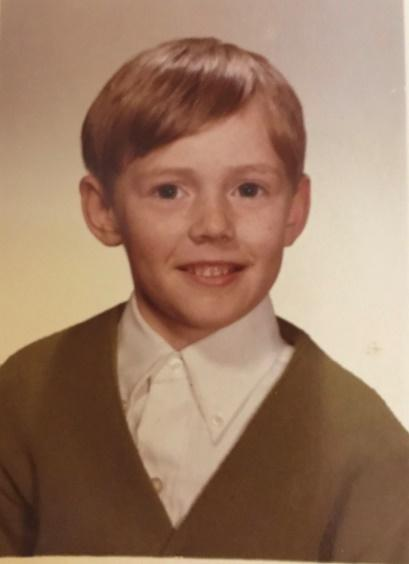 3/ After graduating high school, he attended Cal Poly. During his time in college, he landed an internship at Lockheed Martin in their systems division.

He would end up staying at Lockheed for more than 30 years.
4/ His career spanned a variety of positions, primarily working in the missile systems division and the advanced programs team.
His work included supporting the Space Shuttle and building Fleet Ballistic Missiles.
Yes, the missiles that shoot out of submarines.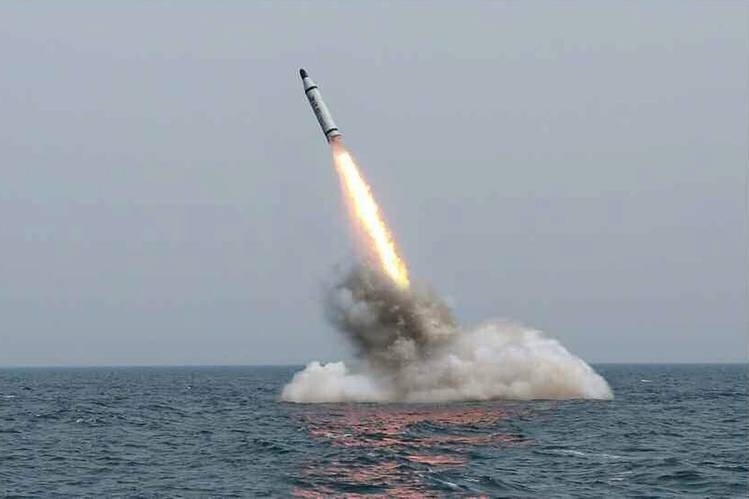 5/ By the time he left Lockheed, he had risen to VP & GM of Strategic and Missle Defense Systems.

In 2014, ULA hired him to become their president and CEO.

ULA was facing competition and needed a fresh face.
6/ For some background, ULA was formed in 2005 as a joint partnership between Boeing and Lockheed.

The goal?

"Consolidate the manufacture and deployment of US government expendable launch vehicles and launch services."
7/ For its first 9 years, ULA had a monopoly on military satellite launches until
@elonmusk
launched a lawsuit.
He challenged an $11B contract ULA was awarded by the Air Force. They settled and agree to make the bidding process competitive moving forward.
8/ ULA needed a "wartime CEO' ready to fight the competition.

Michael Gass, ULA's first CEO, was replaced and Tory Bruno was brought in.

Bruno had a big reputation to fill. ULA, up until that point, had 86 successful consecutive launches.
9/ Bruno's first move was to partner with Bezos's Blue Origin to develop the BE-4 engine. Congress had ruled that the Russian-made RD-180 engine used in ULA rocket was banned starting in 2021.
Bruno needed a new engine and Blue Origin built it.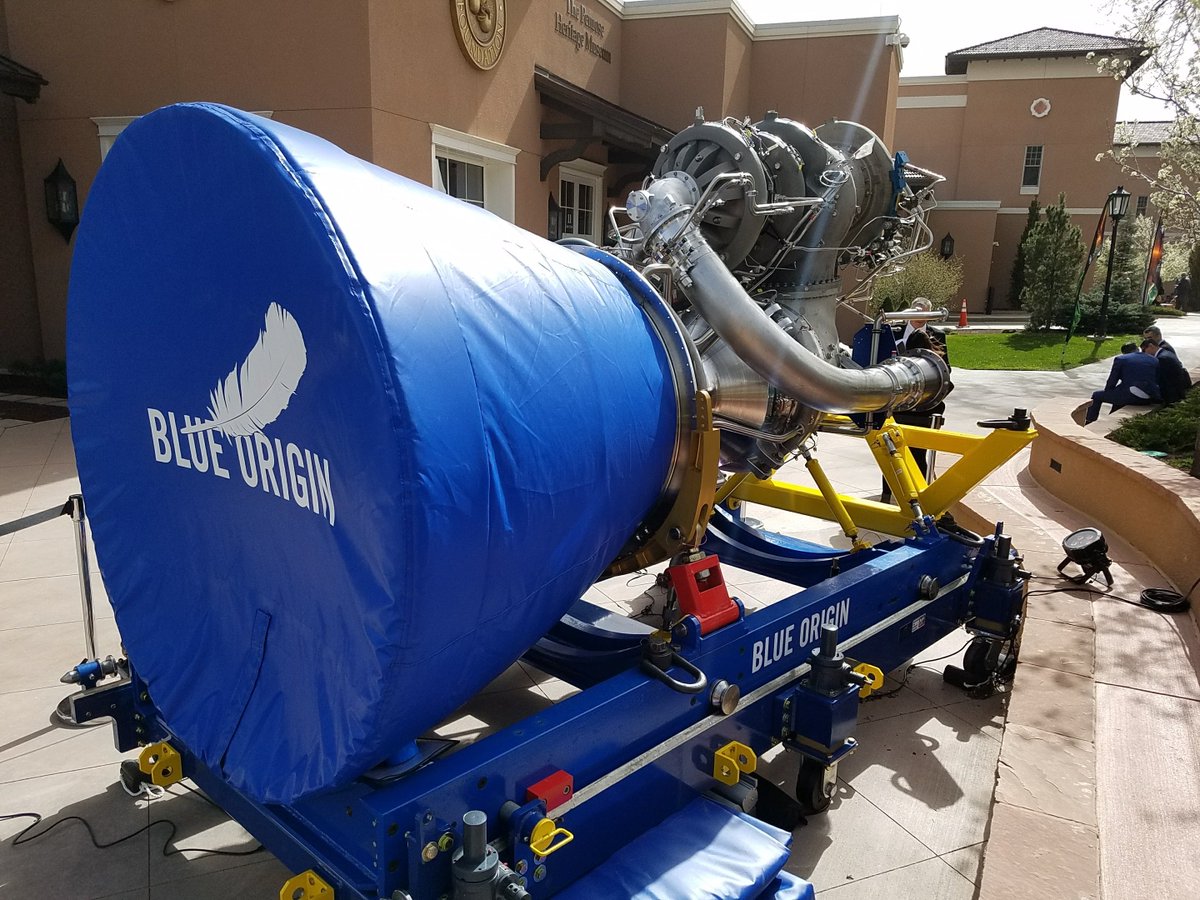 10/ Second, ULA decided to reorganize to streamline its development. They needed a new rocket to compete against SpaceX.
The rocket, the Vulcan Centaur, is scheduled to launch its maiden journey next year.
It plans to be a less expensive alternative to SpaceX's Falcon 9.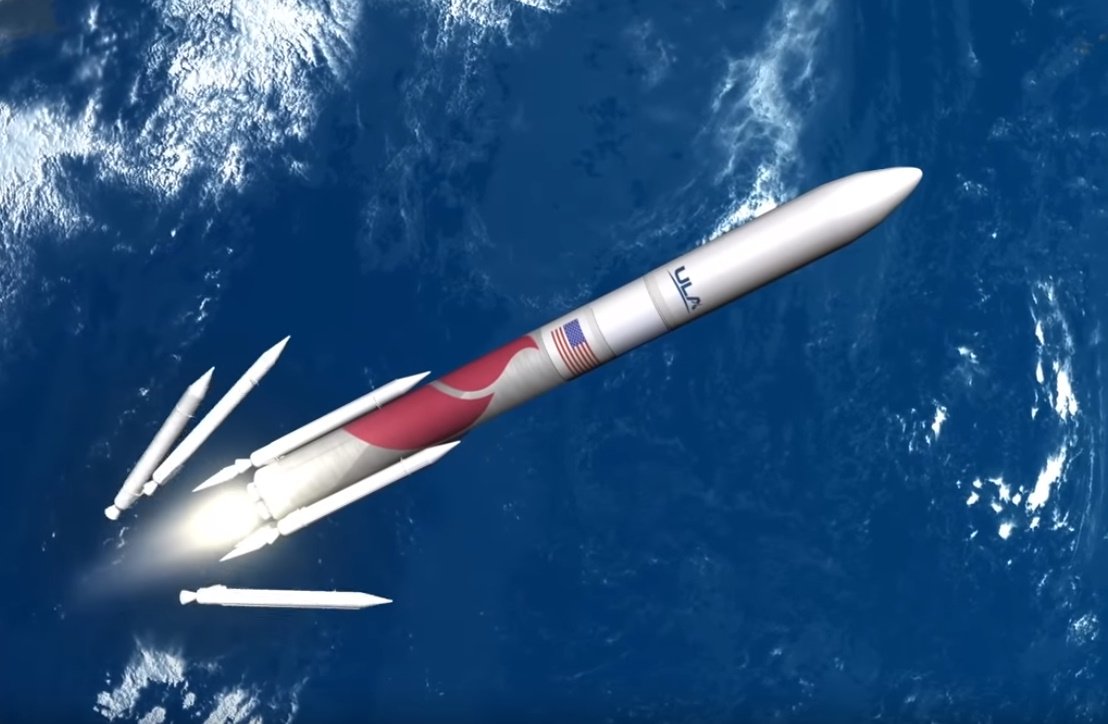 11/ Right now, ULA relies on two older rocket classes:

• Delta IV Rocket (estimated to be retired in 2023)
• Atlas V Rocket (current configuration uses the banned Russian RD-180 engine)

The two rockets have a mission success rate of ~98.4%.
12/ The US government has continued to support ULA during Bruno's tenure. The US Air Force in 2018 awarded a $967MM contract to ULA in helping them develop the Vulcan Centaur rocket.
It awarded an even bigger contract in 2020.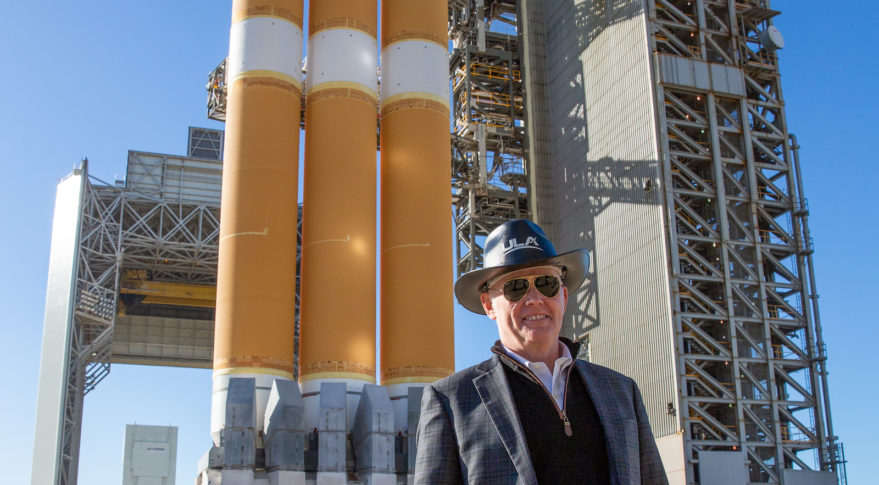 13/ ULA won 60% of all DoD launches between 2022 and 2027 while SpaceX won 40%. ULA is already guaranteed $337MM in 2022 for two launches.
The Pentagon estimates there will be more than 30 launches in the 5 year award period.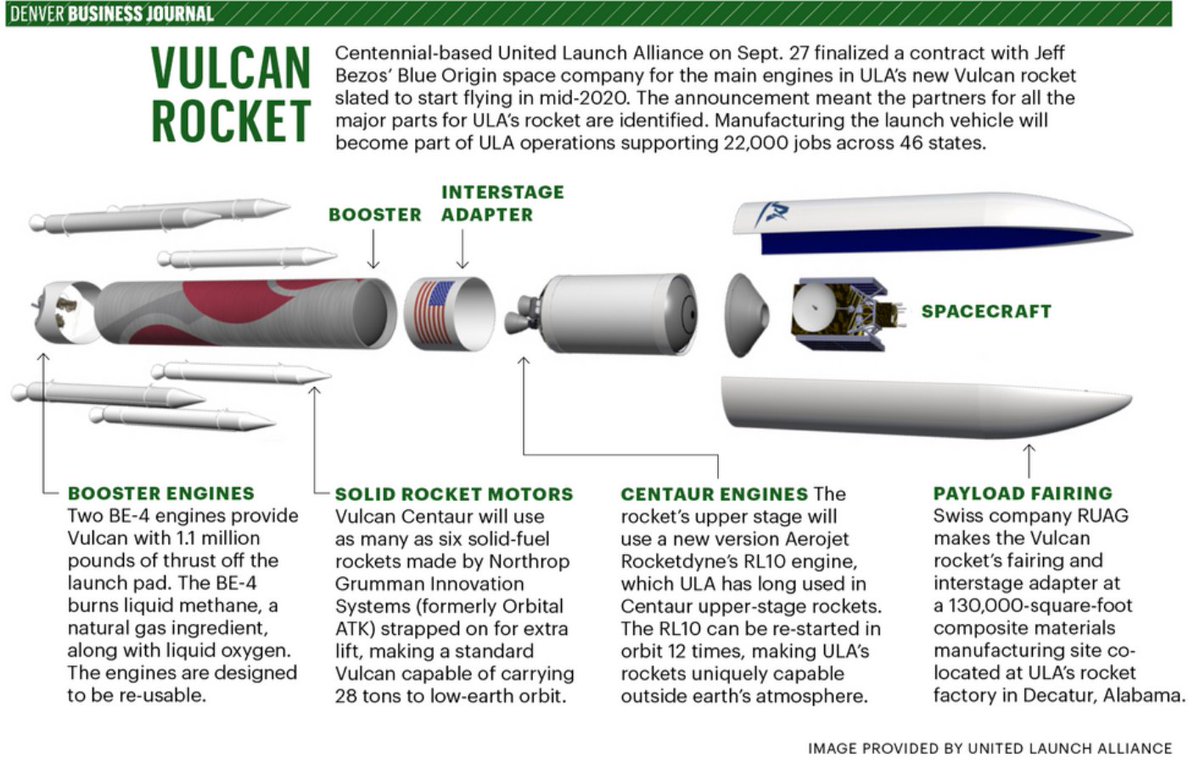 14/ ULA, if successful, in completing its Vulcan Centaur has the potential to be a $100B+ company in the next 5 years.
Much of that is due to Bruno's leadership as CEO especially his style.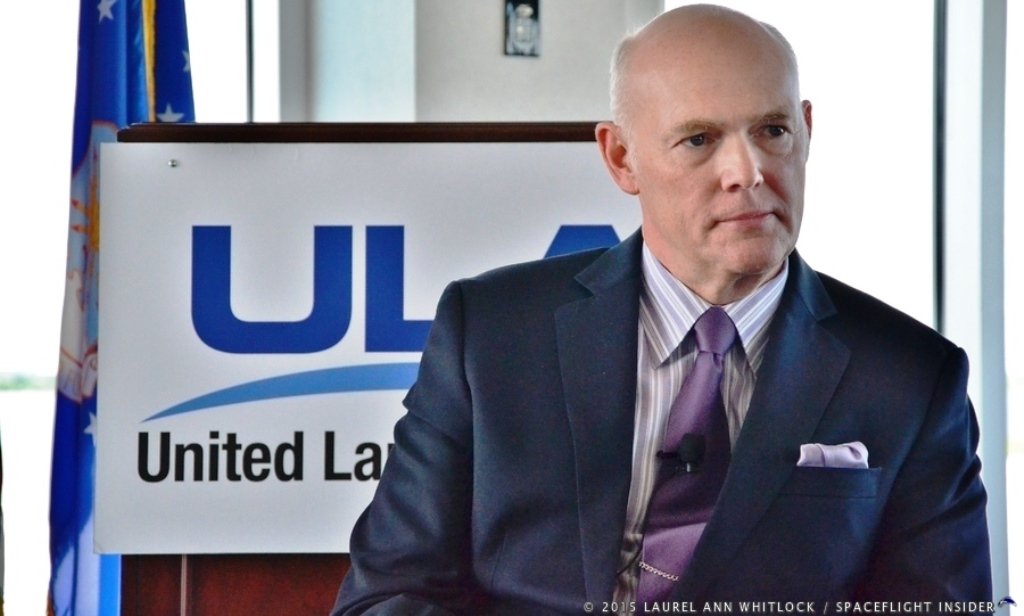 15/ Bruno said an interview:
"SpaceX is very focused on going to Mars, and they talk about how the other work they do generates resources for that ... I care a lot about the missions we're launching every day, and so do my people."

16/ Bruno might not have the "big" personality of Musk, but through focus and patience, ULA is developing one of the best space companies in the world.
17/ Competition is always good, especially for a nascent industry. I'm excited to watch SpaceX, ULA and its competitors develop their launch technology.

And remember, one day every company will be a space company.
18/ Did you enjoy this thread?
Follow me
@amlewis4
and hit RT on this tweet
I tweet about the business and policy of space every day.