DHS SECRETARY MAYORKAS LAUNCHES INVESTIGATION OF DOMESTIC TERROR THREAT INSIDE THE DEPT. OF HOMELAND SECURITY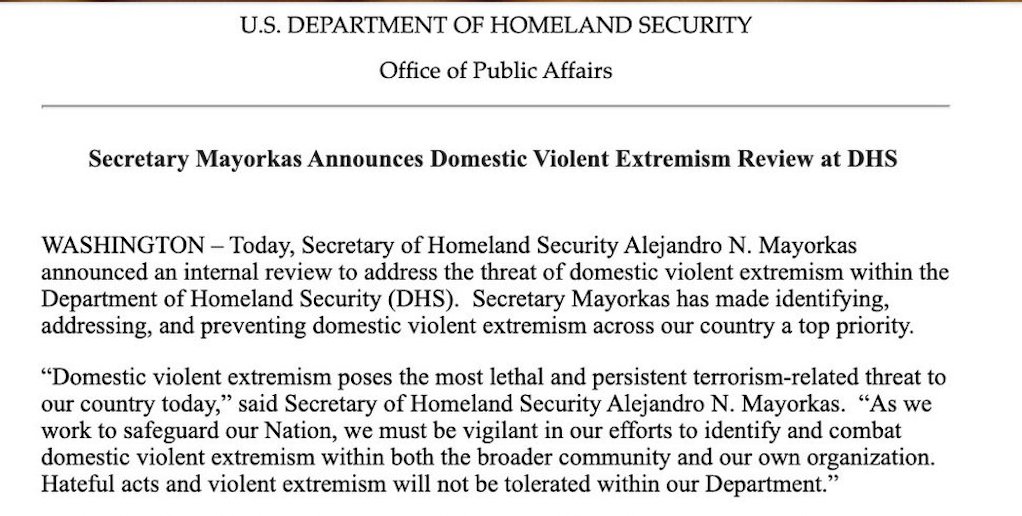 The tacit implication here is that the January 6 attack may have involved an insider threat at DHS beyond Ken Cuccinelli and Chad Wolf. And that it remains.

DHS will be rooting out the decades-long growth of domestic violent extremism right down to the local level.
There will no doubt be a classified counterintelligence effort rooting out the foreign agents exacerbating the problem on U.S. soil, as well.

SECDHS Mayorkas also addressed the problem directly to the thousands of employees of the Department.
He mentions the January 6 attack on the Capitol and calls domestic terrorism THE MOST LETHAL AND PERSISTENT TERRORISM-RELATED THREAT to America today.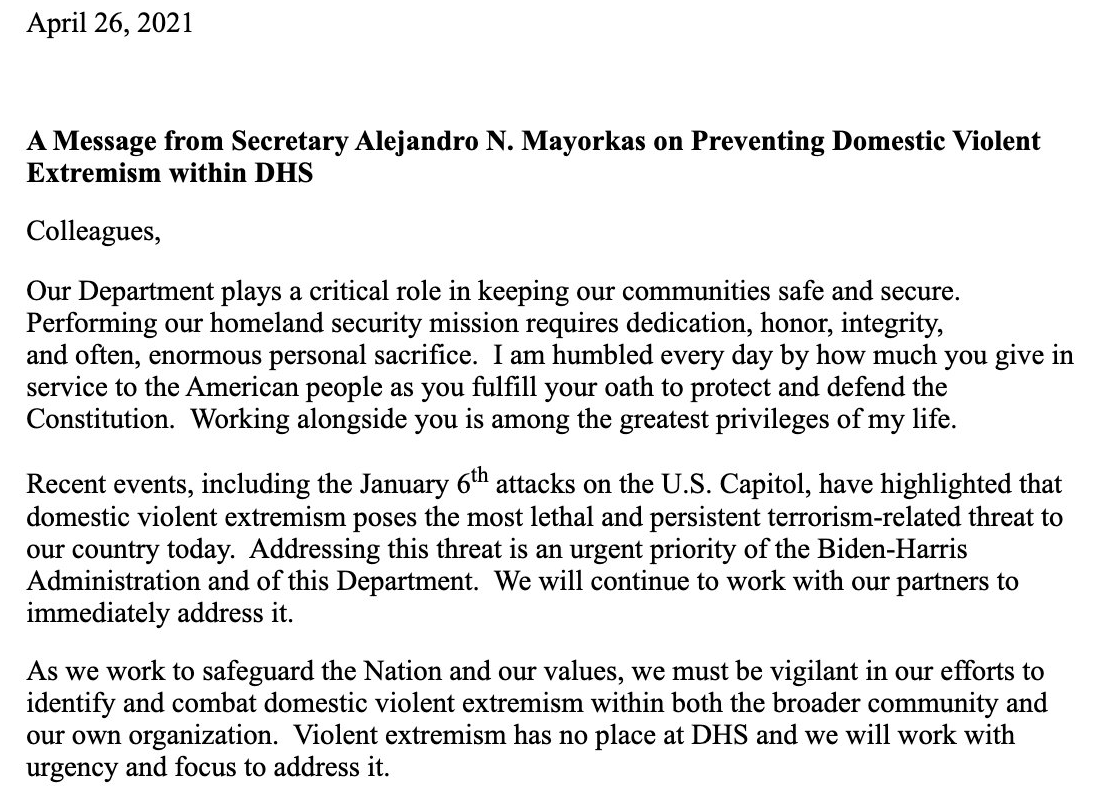 Please remember that DHS is a *huge* organization with 240,000 employees, the vast, vast majority of whom serve this country dutifully every day.
Best of luck to Sec. Mayorkas in rooting out those...who have other ideas.