Florida improved its Educational Freedom Rankings from 35 to 7 over the last two decades. Have its public schools been destroyed, as
#SchoolChoice
opponents warn? Quite the contrary!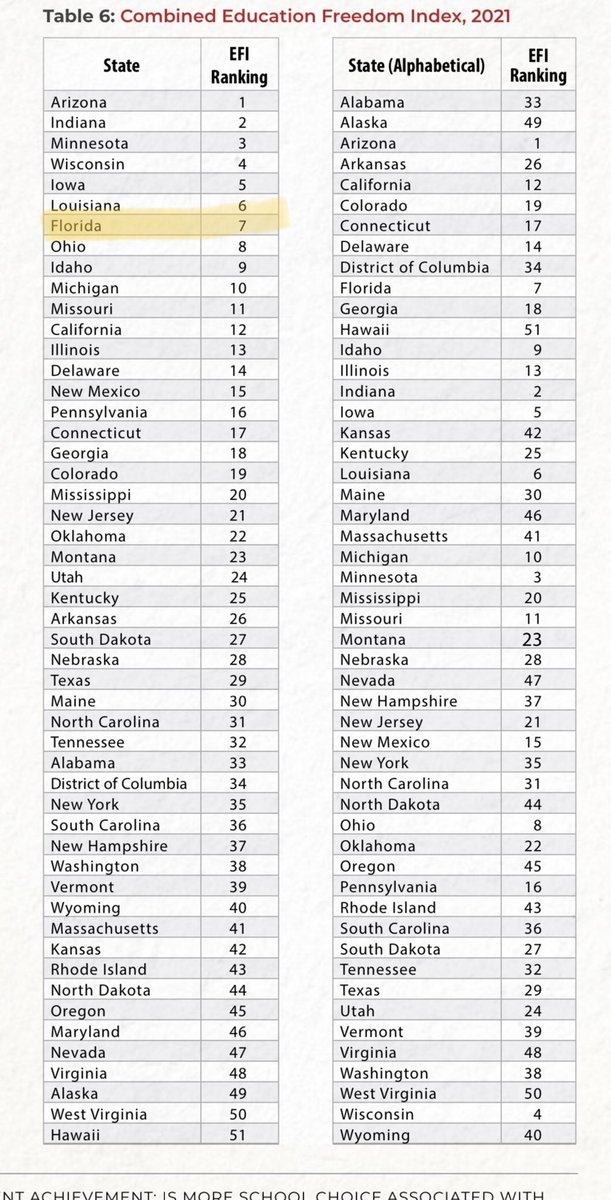 As Florida's
#EdChoice
policies have expanded, its overall performance has improved — and the biggest improvements have been among disadvantaged students who qualify for the ESAs and tax-credit scholarships. In other words, more choice & competition equals better public schools.

Florida's gains among students with special needs and kids from low-income families have far outpaced the national average. It's time for the Chicken Little to admit that the sky isn't falling.
#EdChoice
works!