This is DANGEROUSLY misguided and unhelpful take from
@BillGates
(
https://www.gatesnotes.com/Energy/Leaders-Summit-on-Climate?WT.mc_id=20210423100000_Leaders-Summit-on-Climate_BG-TW_&WT.tsrc=BGTW
). It promotes classic
#NewClimateWar
(
https://www.publicaffairsbooks.com/titles/michael-e-mann/the-new-climate-war/9781549157004/
) climate inactivism tropes. Among these are:


2. The insistence that "today's zero-carbon technologies are more expensive than their fossil-fuel counterparts".
That's false. See this report from Lazard (and associated graphic):
https://www.lazard.com/media/451086/lazards-levelized-cost-of-energy-version-130-vf.pdf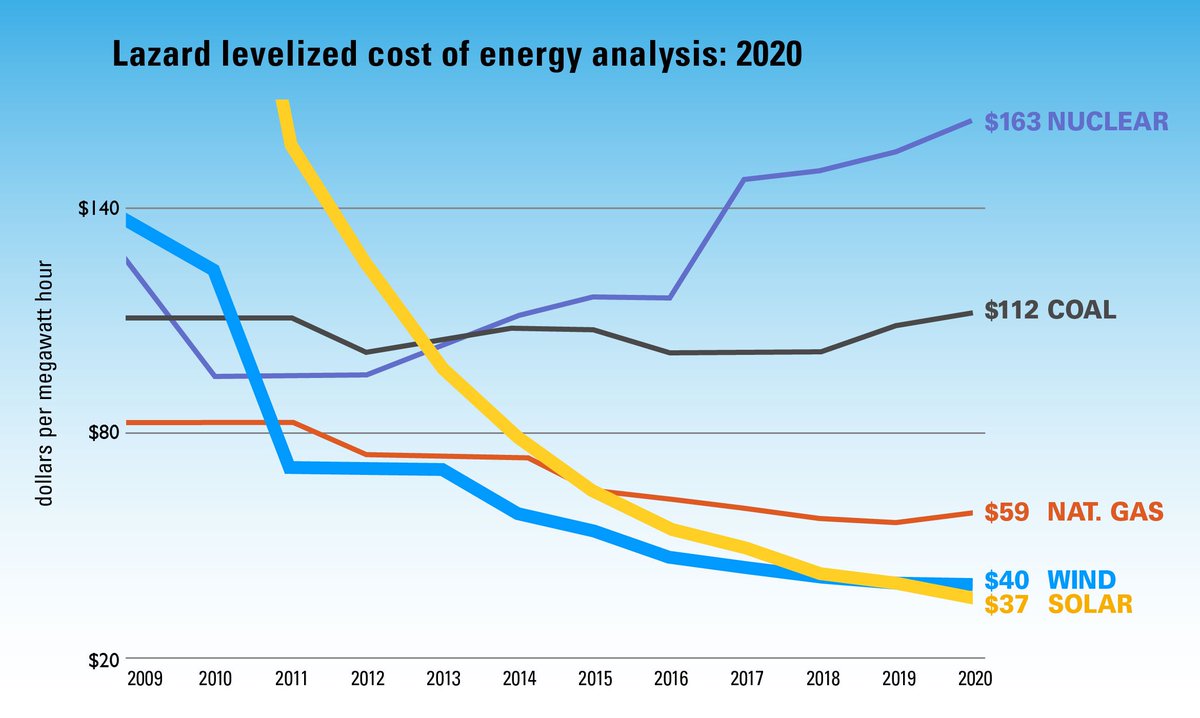 3. That we need new "affordable" technology to decarbonize our economy. See above! Gates says he doesn't know the solution to climate "politics". And it shows. Because the solution IS politics: subsidies for renewables, carbon pricing, etc. Just need the political will to do it.