Tim Koleto aka Takeru Komatsubara and Misato Komatsubara, the 2020 NHK Trophy gold medalists and three-time Japanese national champions performed their piece for the touring figure skating show "Stars on Ice" with BTS Jimin's solo song "Filter."
Here is a longer video!

We love art. Beautiful.

We posted this in Korean and English. We hope Jimin sees it!
Please give it some cheers and comments so it reaches the trends. You can search "# to_Jimin" and "# FilteronStarsonIce."

For newer fans, we posted this on Weverse, an app you can download to communicate with BTS members. You can cheer for this post by typing in the hashtags in the app's seach bar then tapping on the ARMY bomb icon at the bottom. It'd be lovely to also have many good comments below.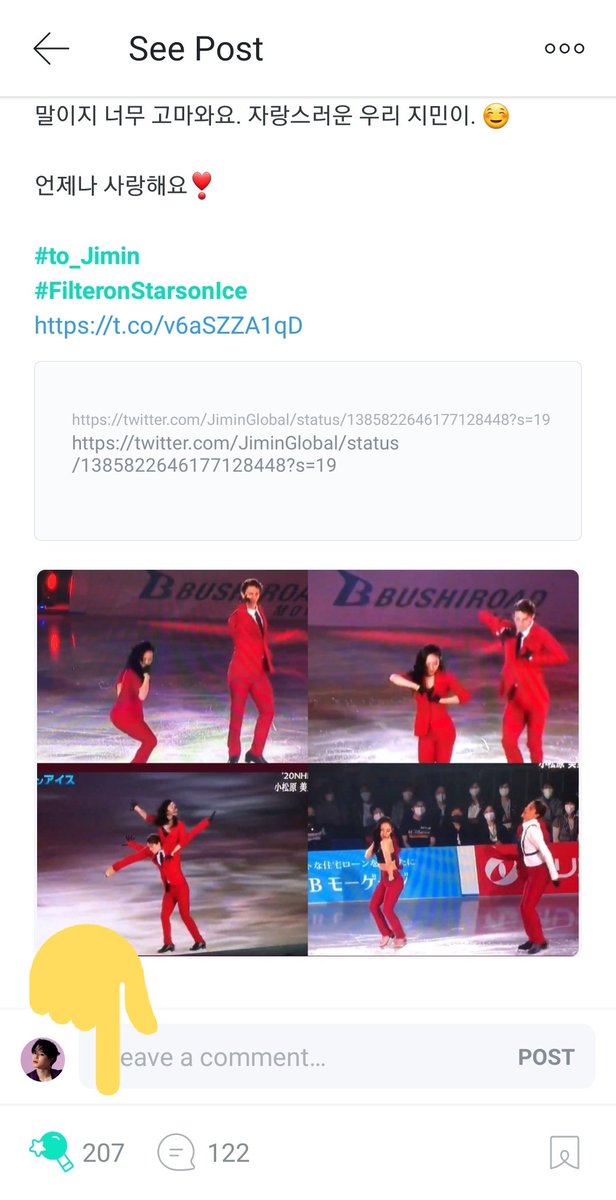 Let's keep on supporting and sharing "Filter"!

http://bit.ly/FilterLinks

http://bit.ly/JiminSpotify
.