बहुत से शुभ चिंतक कहते हैं कि आप सरकार में हैं बताईये क्या किया
आज से ही केंद्र,
@BJP4India
शासित राज्यों की सरकार और BJP के नेताओं द्वारा उठाये कदमों की जानकारी साझा करूंगा।
आप भी साझा करें
#ModiBJPSavingLives
#COVID19India
1. कोविड अस्पतालों में ऑक्सीजन सप्लाई कोई रोक नहीं सकता, राज्यों से तकरार के बीच केंद्र का निर्देश
2.
मरीजों की हरसंभव मदद करने के लिए प्रतिबद्ध
जो लोग होम आइसोलेशन में हैं वो हेल्पलाइन नंबर-18001805146 पर डॉक्टर से संपर्क कर सलाह लेे सकते हैं।
#ModiBJPsavinglives
#COVID19India
@BJP4UP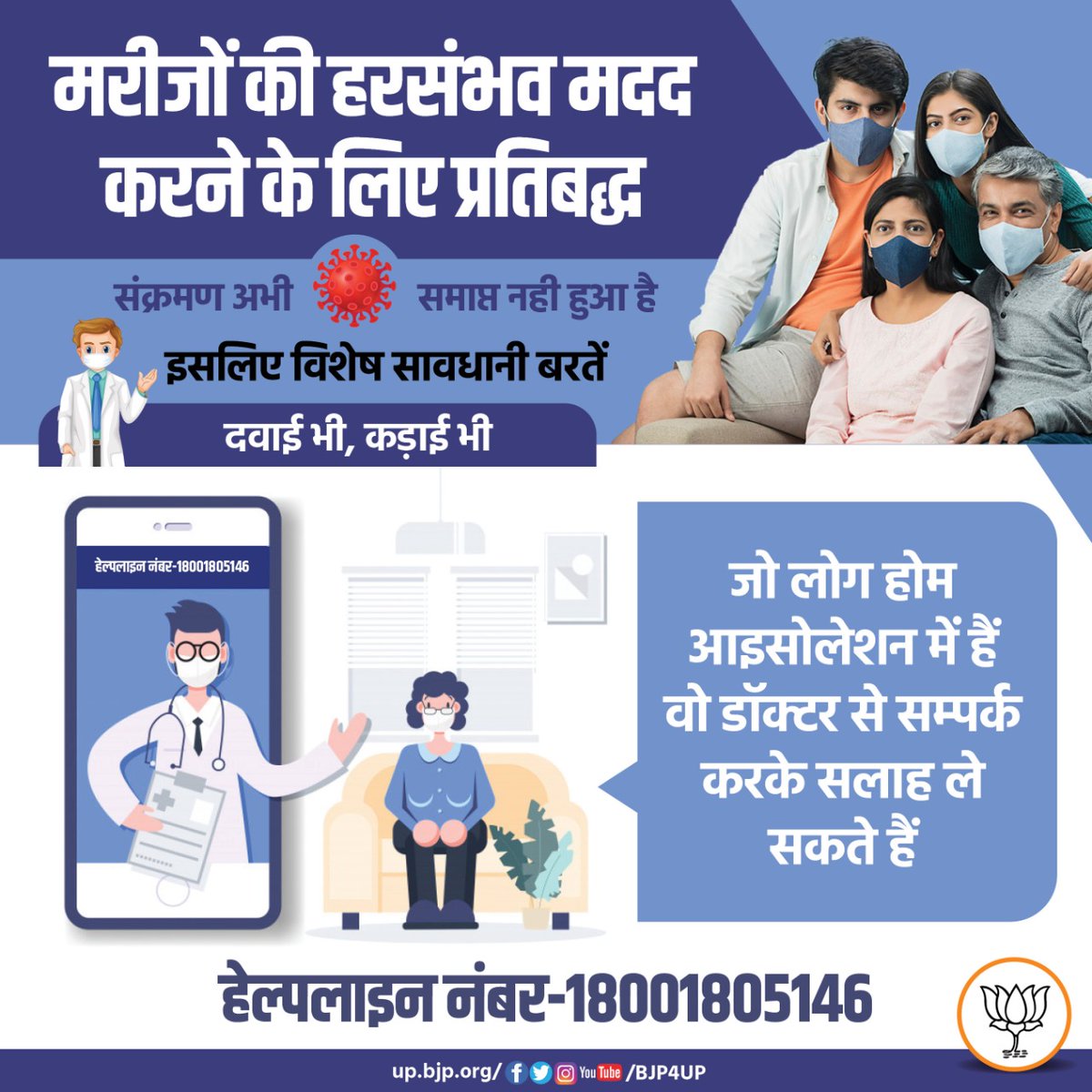 3.
The Indian
#AirForce
airlifting oxygen cylinders, regulators, essential medicines & medical personnel. C-17 and IL-76 transport aircraft airlifted cryogenic oxygen containers. Similar airlift operations are underway across the country
#MODIBJPSavingLives
#COVID19India
4. डीआरडीओ के सहयोग से गुजरात के अहमदाबाद में बने 900 बेड का अस्पताल शनिवार से शुरू होने जा रहा है. दमयंती कोविड अस्पताल डीआरडीओ और गुजरात सरकार के सहयोग से बना है. अस्पताल में 150 आईसीयू और 750 ऑक्सीवजन से लैस बेड होंगे
#MODIBJPSavingLives
#COVID19India
@BJP4Gujarat
5. GOI to provide free food grains under PM Garib Kalyan Ann Yojana for May & June 2021
5 kg free food grains to be provided to the poor
Around 80 crore beneficiaries to get free food grains. GOI would spend more than Rs 26,000 crore on this initiative
#MODIBJPSavingLives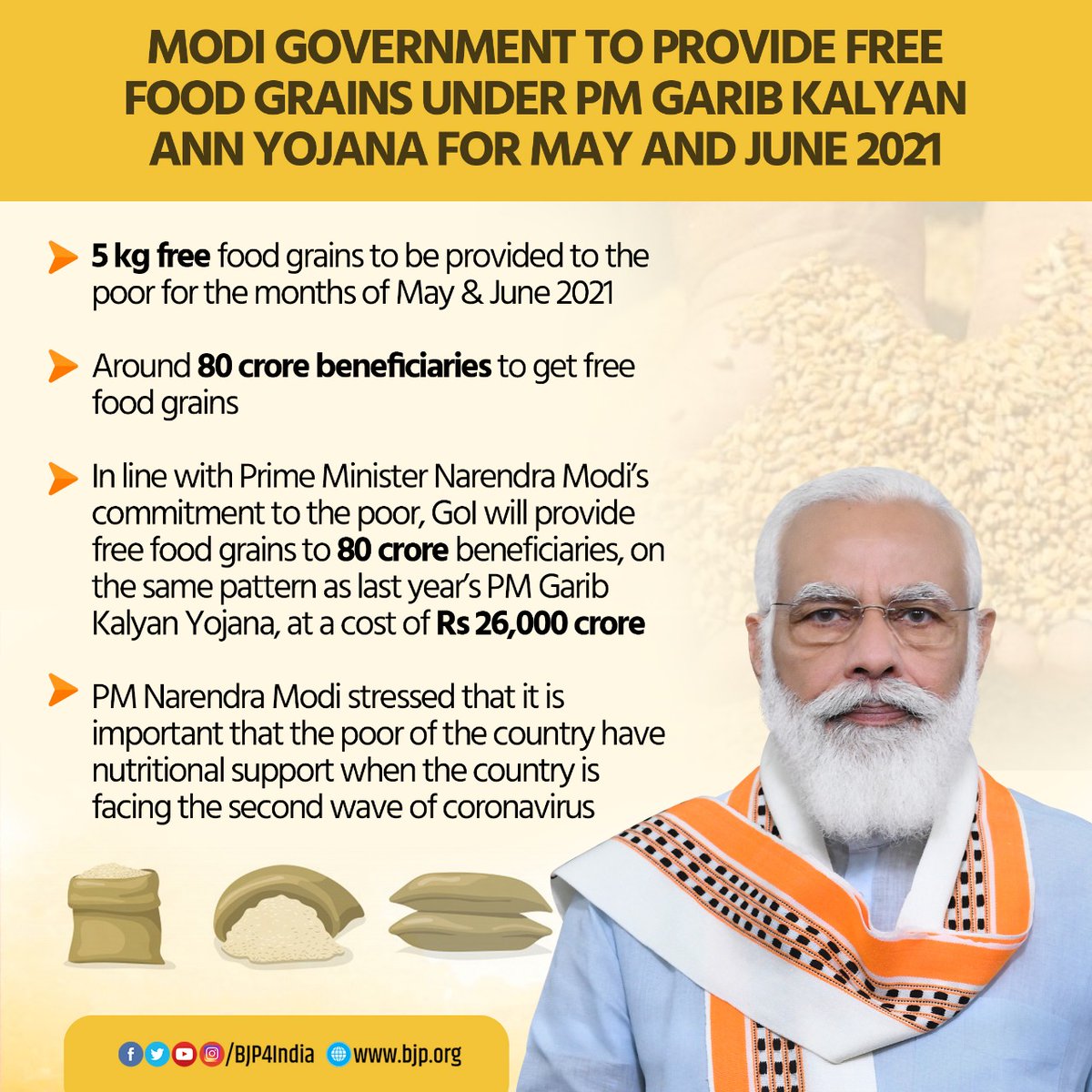 8. India has already administered 13 crore made-in-India doses to its most vulnerable population in just 95 days, at the fastest speed than any other country.
India's vaccination drive is set to spread faster than the virus!
#MODIBJPSavingLives
#IndiaUnitedAgainstCovid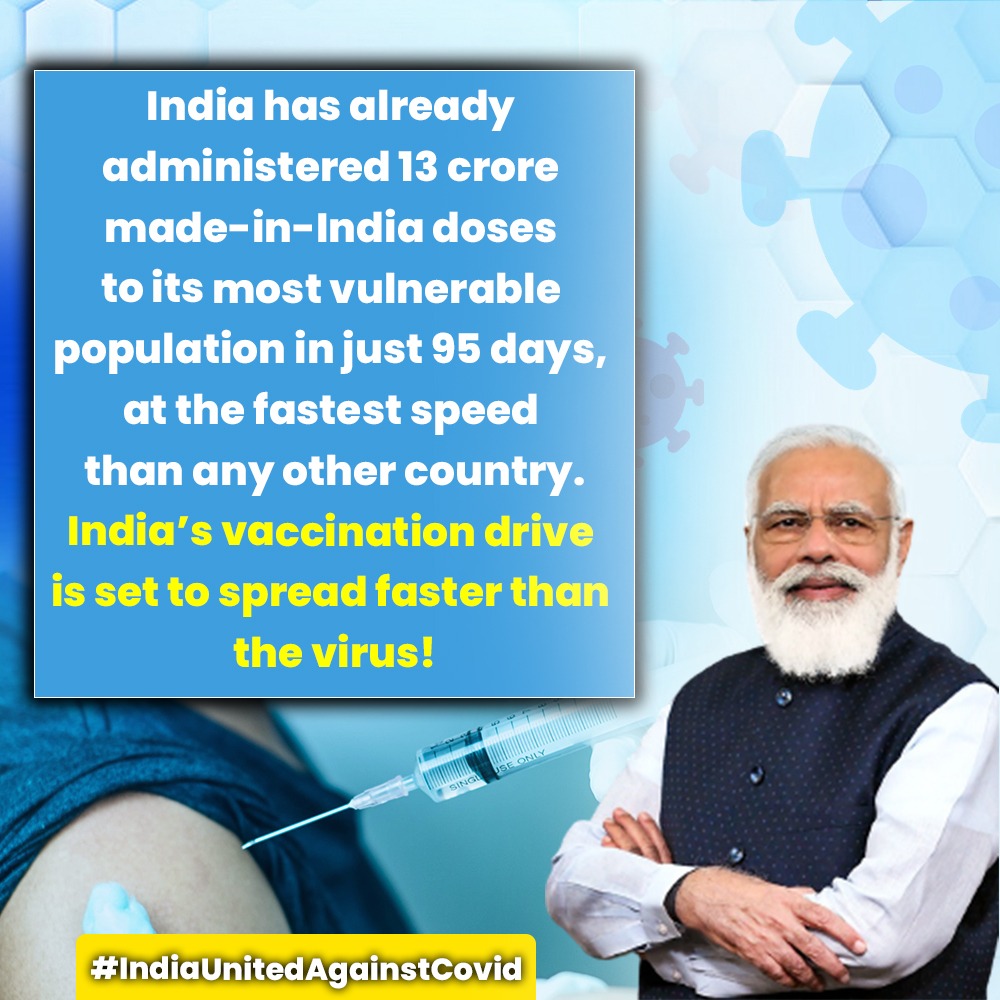 11. 1000 Oxygen beds being made available at Radha Soami Satsang, Beas Delhi. If anyone requires them, they can reach out to them
#MODIBJPSavingLives
#COVID19India
13. The first consignment of emergency COVID-19 medical supplies, from the United States, arrives in India.
India says thank you



@POTUS
@JoeBiden
@narendramodi