1/ A smart new
@cdcgov
report on
#Covid
infections among Chicago nursing home residents this winter again offers evidence of a post-first dose infection spike. It also exposes the myth that vaccinations, even at peak effectiveness, end hospitalizations or deaths...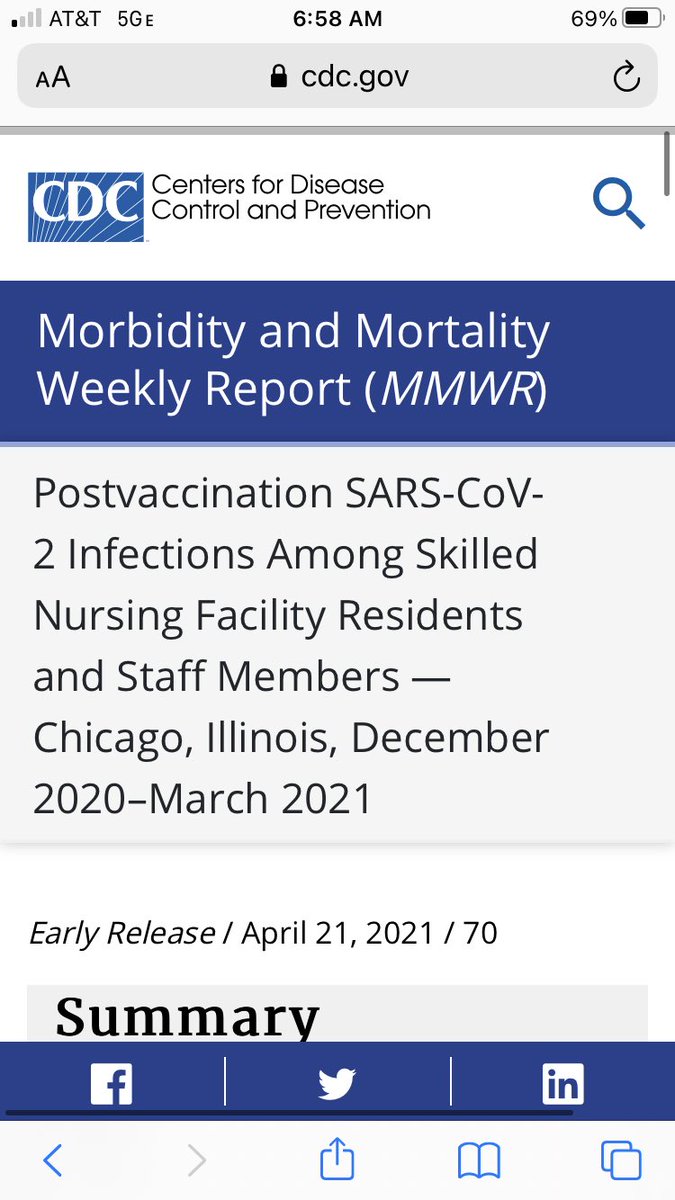 2/ The reason the report is so interesting is that these residents are routinely screened for
#SARSCoV2
, so the data does not have a bias against testing vaccinated people that could lead to missed infections in them (and thus an overestimation of the vaccine's value)...
3/ In fact,
@cdcgov
did not make an overall estimate for vaccine effectiveness, because it didn't have the days at risk for the vaccinated population (you need the denominator to have an equation). But it did provide topline data for infections and outcomes in four groups...
4/ And they are very striking. First, most infections occurred in the unvaccinated. But more than 20% of cases and ~30% of deaths occurred in people AFTER they received their first dose - the dark blue lines on this chart...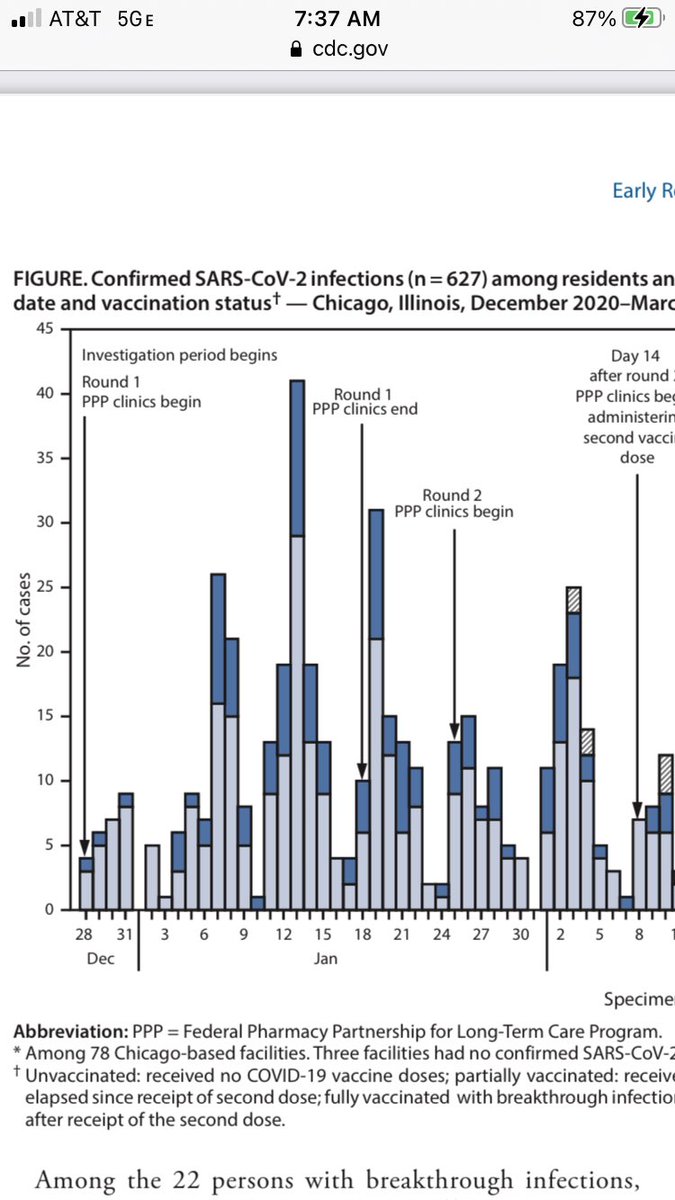 5/ Second,
@cdcgov
also helpfully provided hospitalization and death data for each category - vaccinated, partially vaccinated, unvaccinated. And the percentage of infected residents in each category who were hospitalized or died is roughly the same...