Boris Johnson wrote "As for the so-called association with Steve Bannon, I am afraid this is a lefty delusion whose spores continue to breed in the Twittersphere. So why does he say this stuff? Why does this conspiracy theory carry credence on the internet? Because of Brexit..."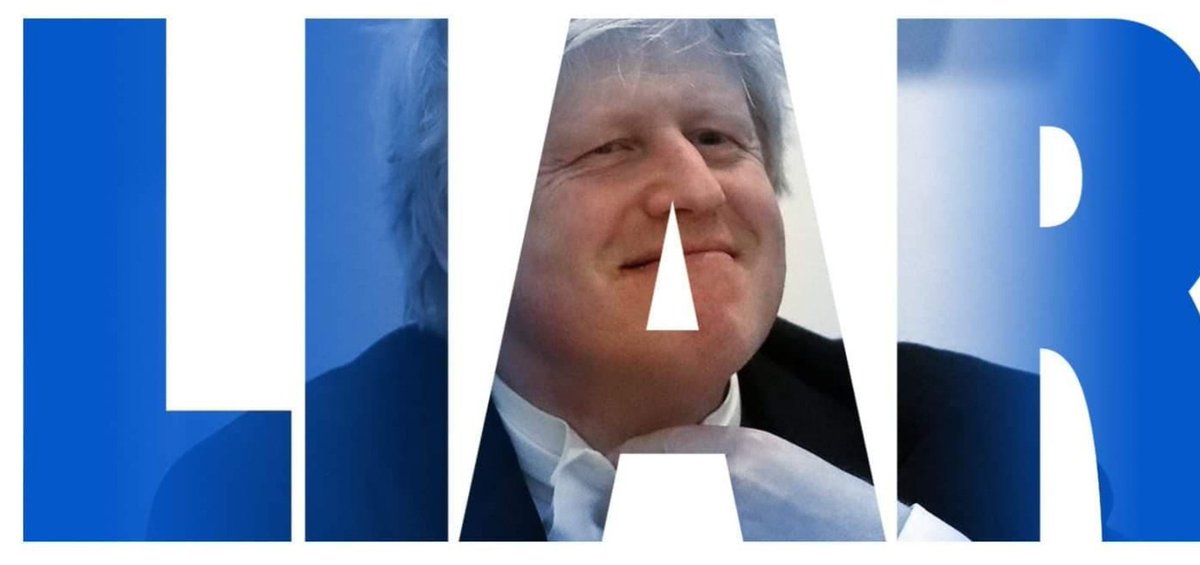 Jacob Rees-Mogg, who just weeks before had shared a video by the neo-Nazi AfD party, & has called Jewish Tories "members of the illuminati", also criticised Lammy:
"Mr Lammy lessens his arguments by the use of such foolish language. It trivialises any comments he may make."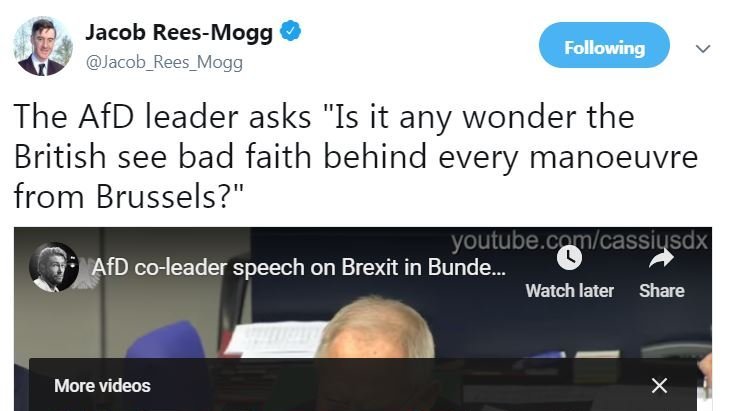 Having denied, dismissed, & mocked allegations of contact with white supremacist & Breitbart Editor Steve Bannon, people were reminded that Rees-Mogg had met Bannon in 2017 to talk about how conservative movements could win in the US & UK, just after Trump had RTd Britain First.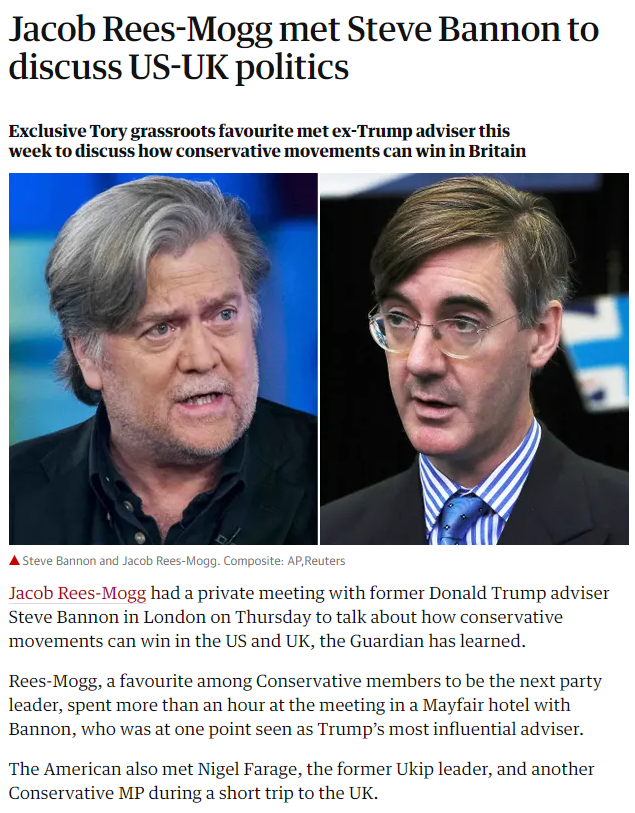 We continue to ignore at our peril the parallels between 1930s Germany & 2020s England.
Boris Johnson certainly isn't a genocidal dictator, but his proven proximity to the Far Right, & many other similarities to 1930s Germany, are uncanny & unsettling:
https://twitter.com/docrussjackson/status/1371265857108738048