#COVID19India
Mobility of people across India has fallen significantly in the last one month, following the massive second wave of infections. There is no national lockdown, but our mobility/activity levels have reversed by 6 months.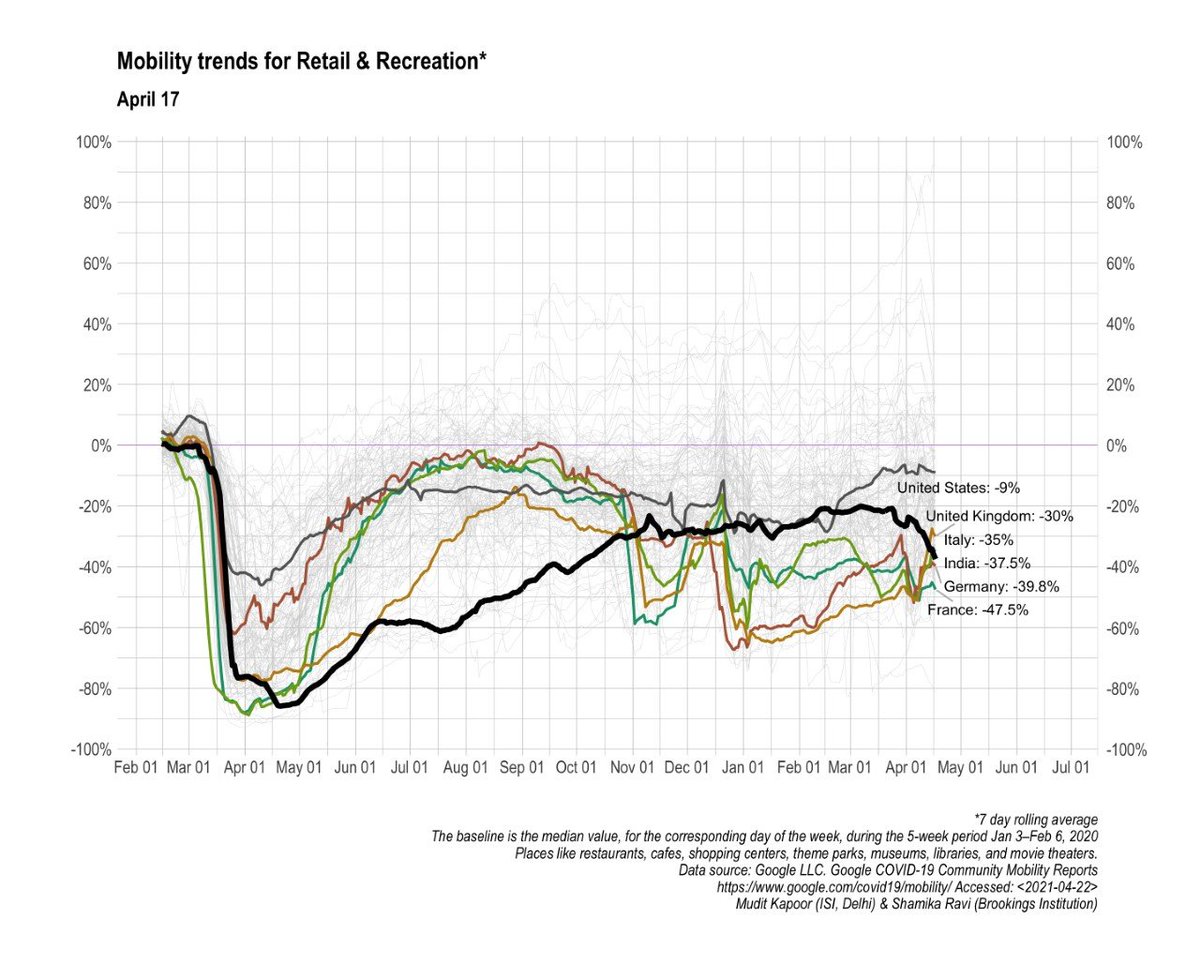 The biggest decline in movement of people is in Chhattisgarh, Maharashtra, Madhya Pradesh, Delhi & Gujarat. In each of these places, people began to respond to rising infections long before local lockdowns, curfews were imposed.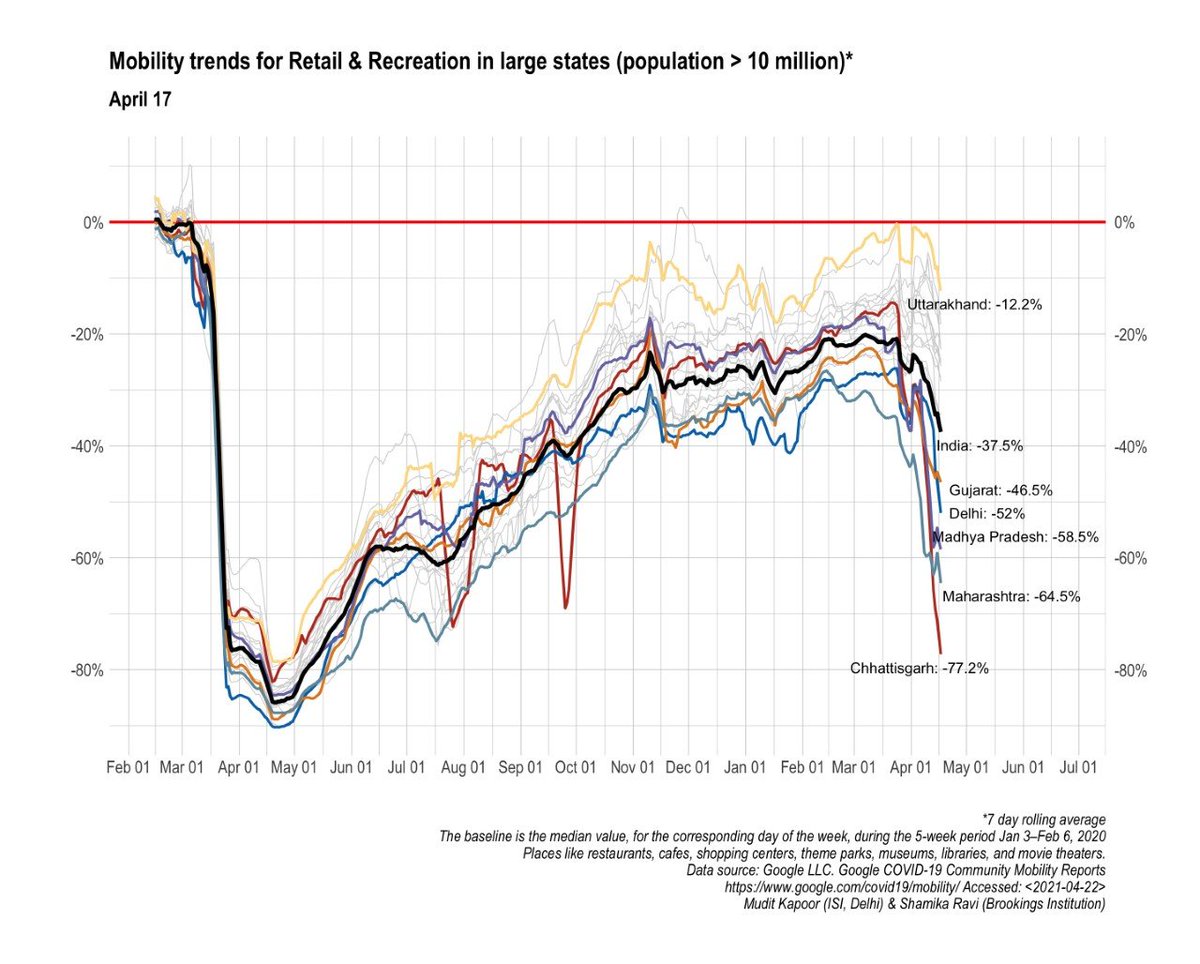 Daily cases: no slowdown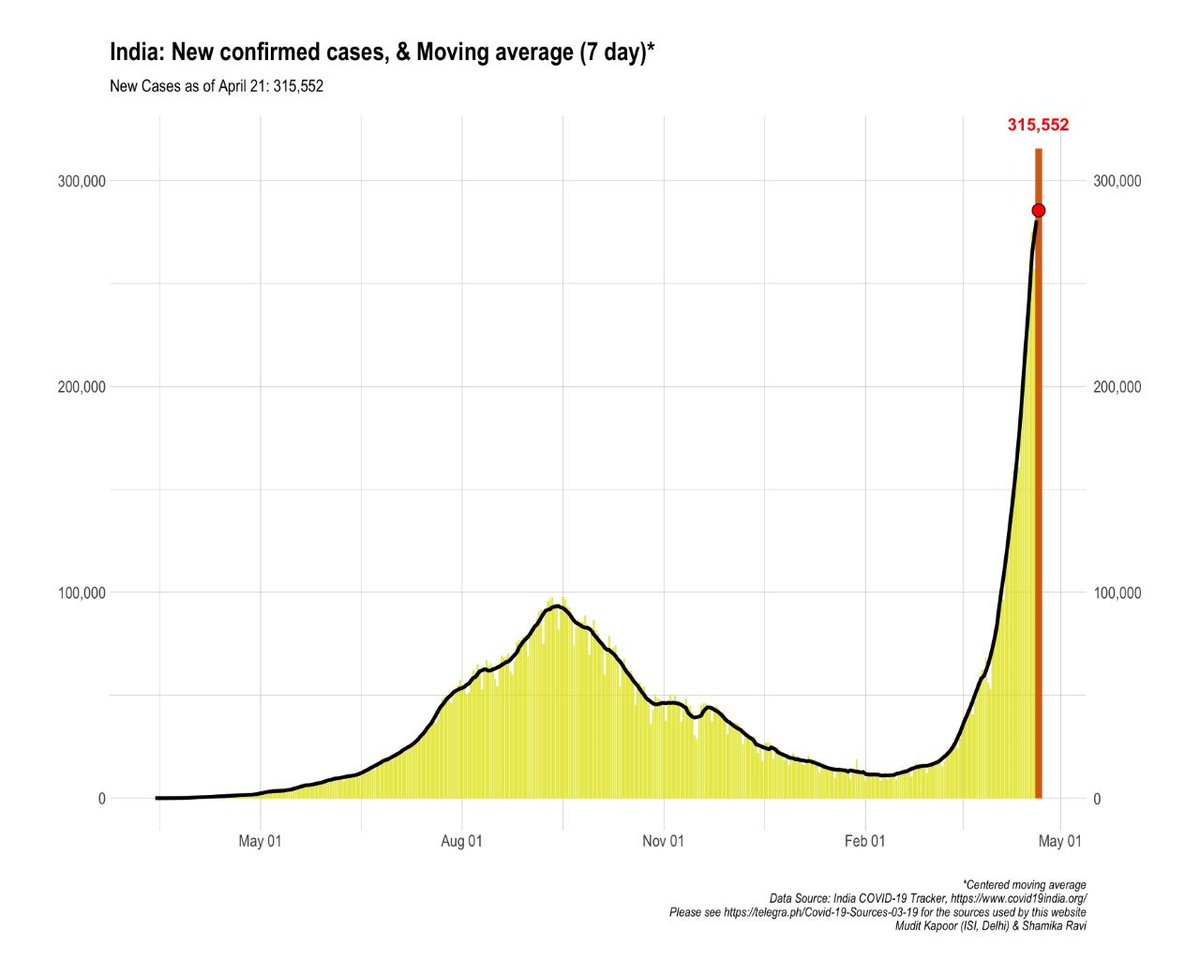 Daily cases across states and UTs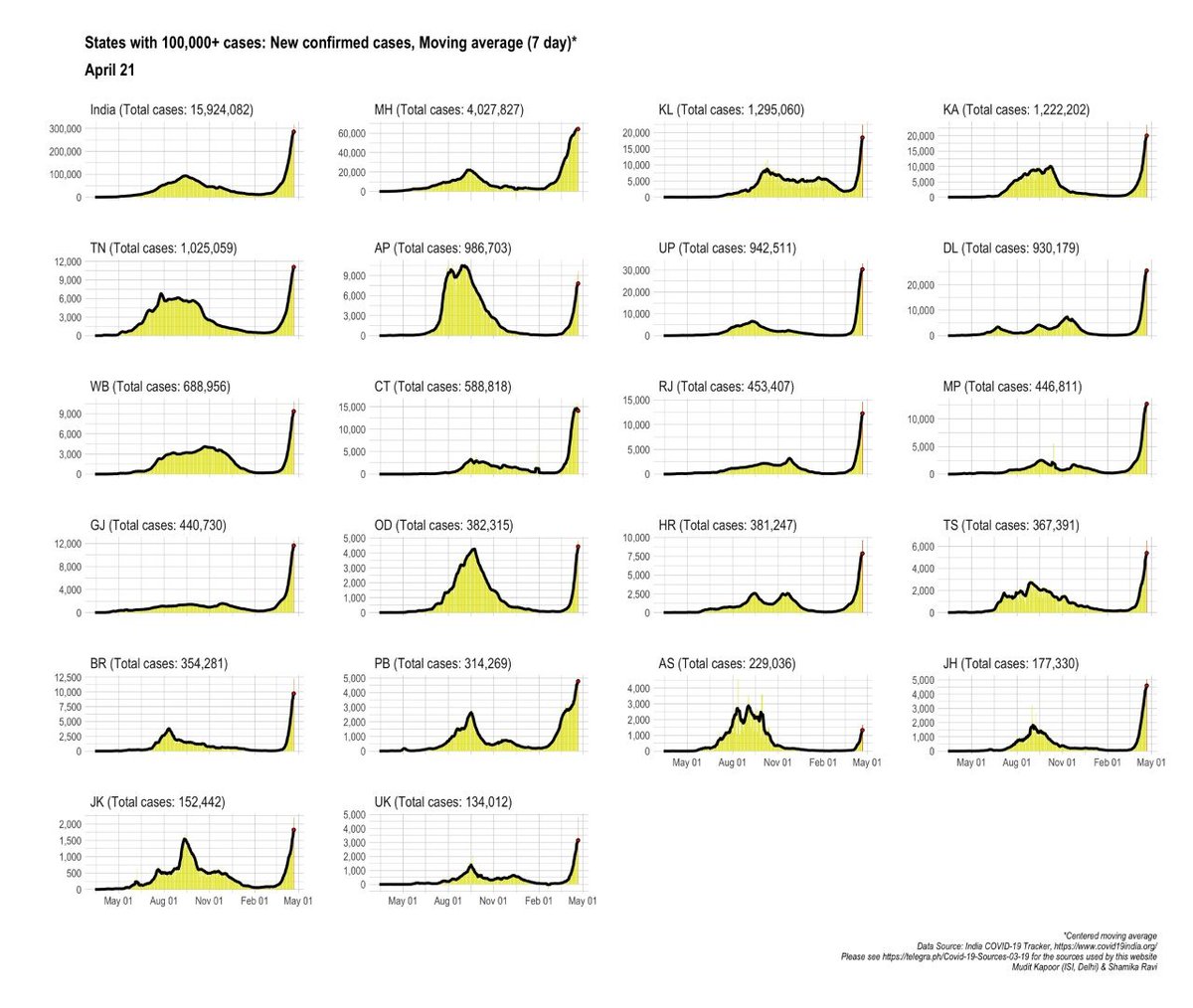 Overall picture:
Total cases = 15,924,082
Recovered = 13,449,240 (84.46%)
Active = 2,290,166 (14.38%)
Deaths = 1,84,676 (1.16%)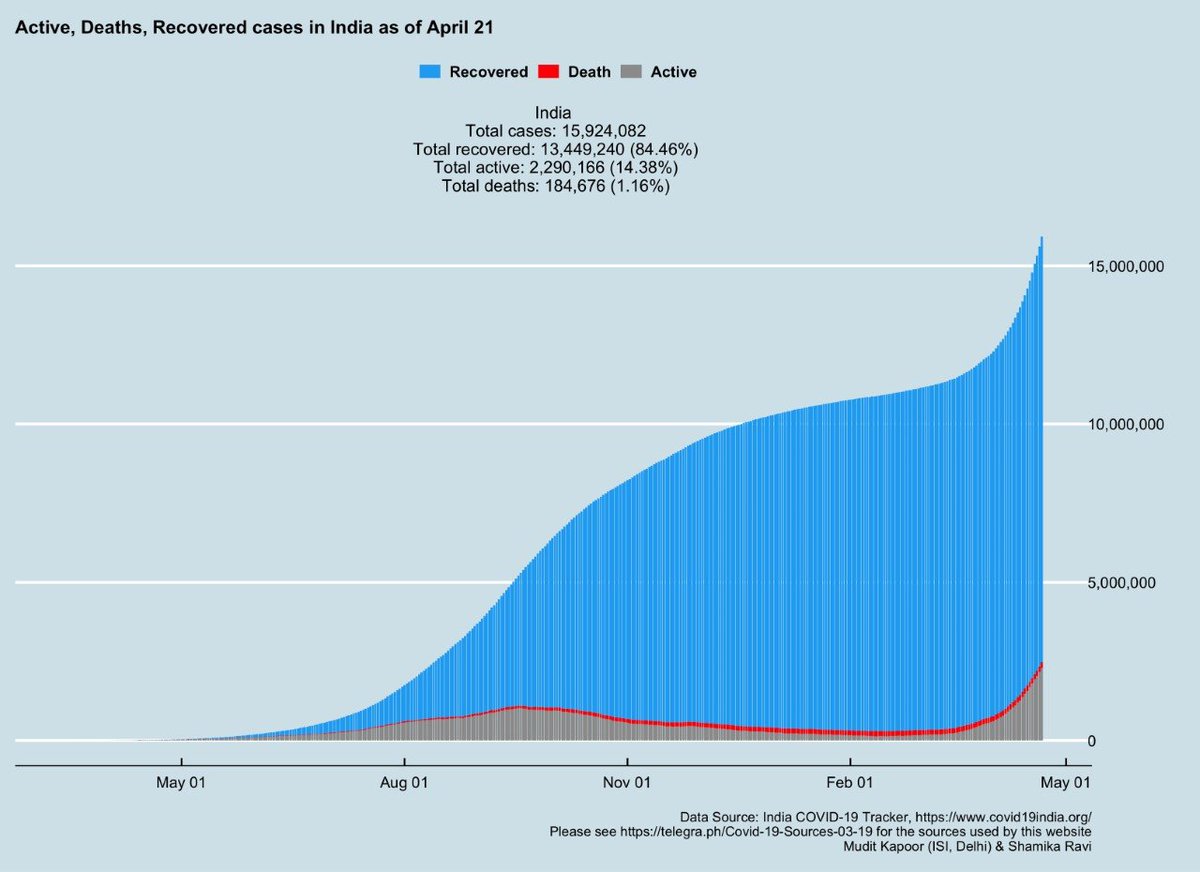 Daily testing - rising sharply but still not enough - as indicated by sharply rising test positivity rate.
Cumulative TPR = 5.8%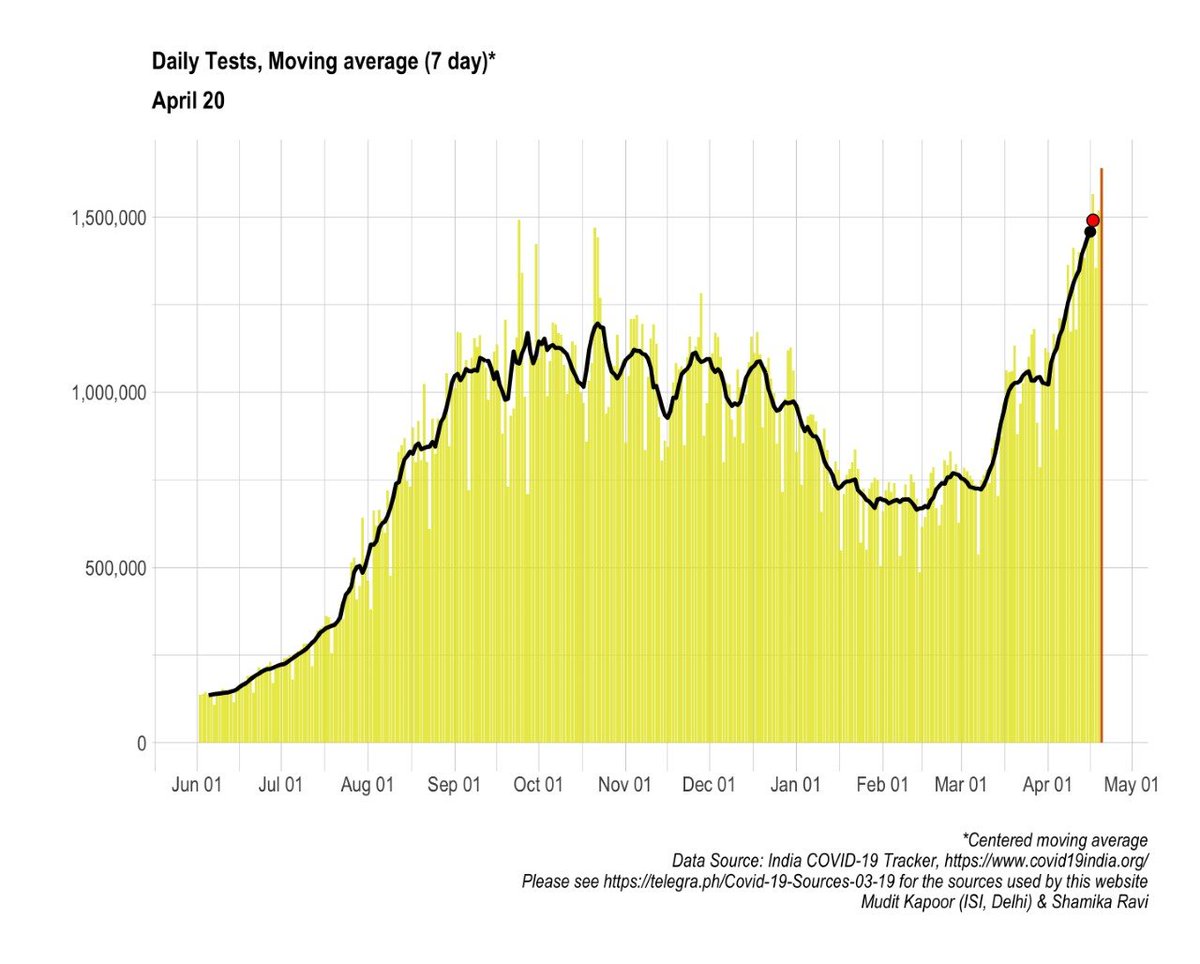 Daily testing - rising everywhere - except Delhi!
@ArvindKejriwal
@PMOIndia
The national capital has long delays (~2 days) in testing currently. Needs urgent ramping up of testing capacity, given rapidly rising infection.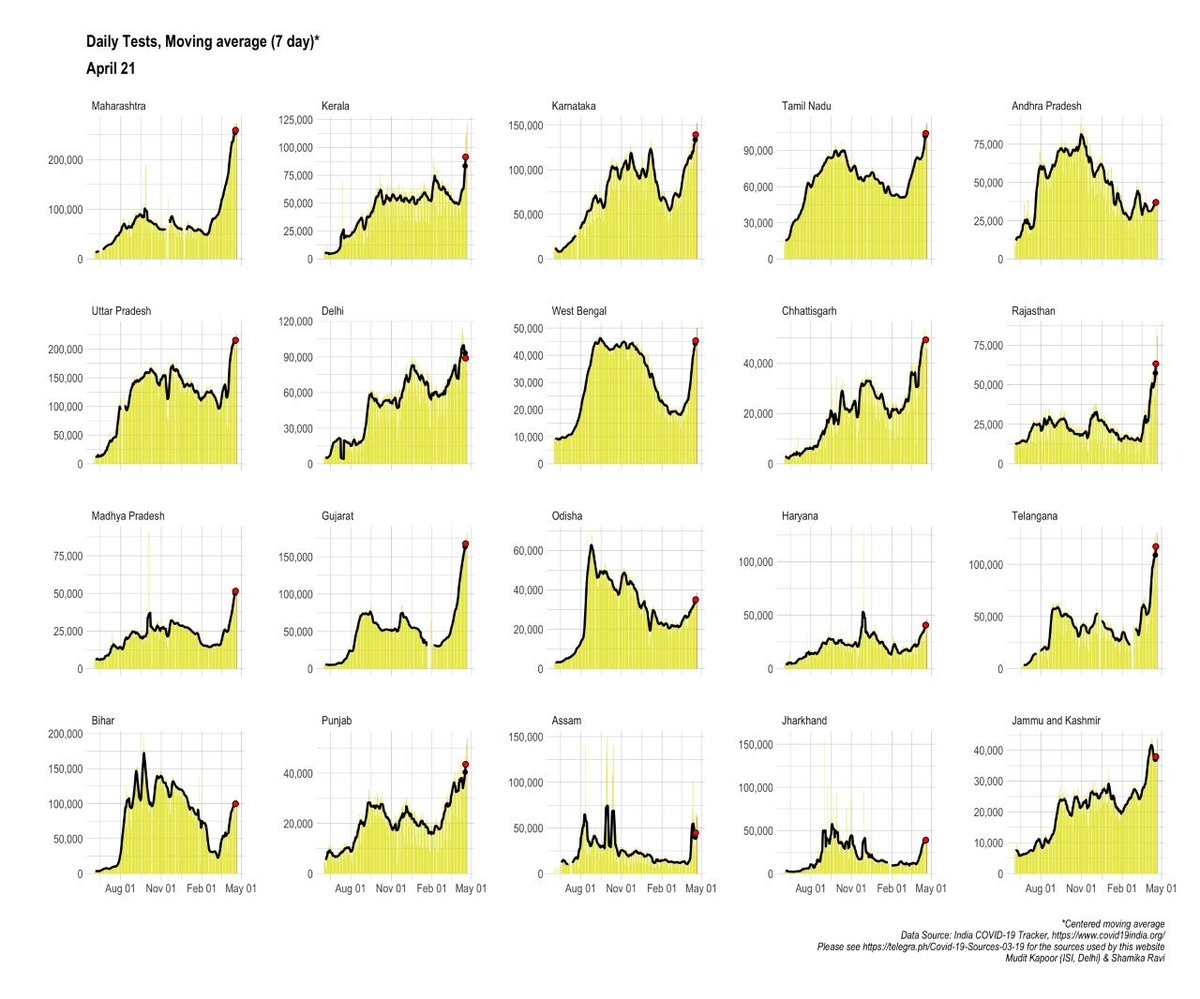 Daily vaccinations & daily cases:
The rapidly rising daily cases are overwhelming the vaccination drive.