THREAD: My first term as the chair of the Democratic Party of Wisconsin concludes this June. I'm running for another term, alongside Vice Chairs
@LadyHawkeLesia
&
@SnodgrassforWI
. This thread lays out our values, our record, and our plan for what's next: BADGER. Let's do this.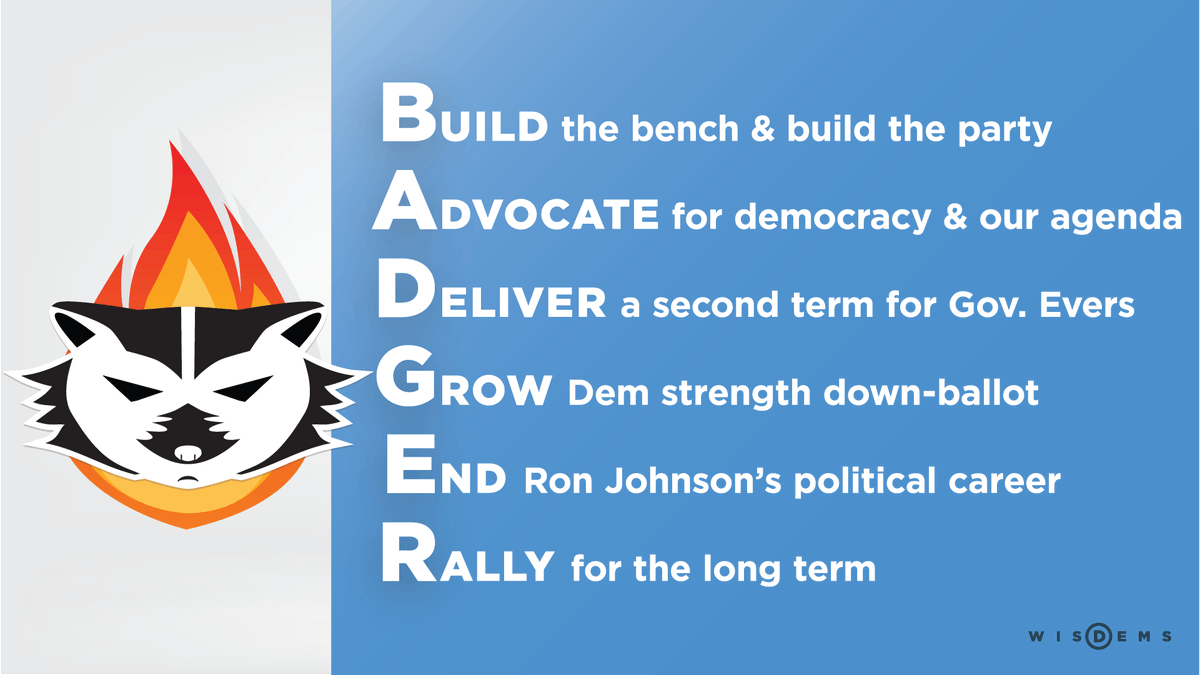 Our platform—and the core of our political value system—spelled out FIRE: Fight, Include, Respect, & Empower.
An homage to, and expansion of, the Obama campaign's REI mantra, adding in the Fight.