[BREAKING - Urgent hearing at 8 pm]
Max Hospital Patparganj moves Delhi High Court.
Max Patparganj has currently only 3 hrs of oxygen and if the oxygen run outs the life of 400 patients out of which 262 are covid patients is under threat
#COVIDEmergency
#DelhiNeedsOxygen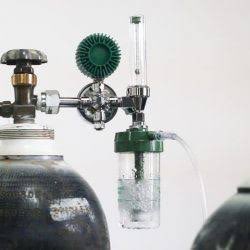 Bench of Justices Vipin Sanghi, Rekha Palli dictates the order.
Court records the details of the ban on oxygen supply to industries.
#COVID19
Inox is also represented which says the are producing Oxygen to full capacity: Court
They were supplying as per demand which was never this much: Senior Adv Rajiv Nayar for Inox.
The development that we have witnessed over night at Nasik.. where oxygen supply was disrupted due to leak and 82 have died. The deman of oxygen by Max and others dealing with
#COVID19
patients has gone up many fold. : Court
Supply of oxygen from established sources like Inox is not able to meet the demand. The responsibility falls on centre to ensure suppy : Court
We direct Centre to protect right to life of citizens who are seriously ill and require medical oxygen and to supply the same by whatever means it is required: Court
If necessary, Centre should divert entire supply from industries particularly steel and petroleum. Transportation
http://from.place
of production to place of use is also a challenge: Court
Central govt should consider ways and means of transporting Oxygen from plants by either creating a dedicated corridor so that the supply lines are not affected or air lifting the same : Court
This is all that we can say at this stage. What do we do : Court
We have requisitioned extra oxygen for Delhi.. it's being implemented as we speak : Anil Soni adv for Centre.
It's no solace to anybody that you are supplying 400 MT.. centre has all the power and resources at their command.. Even Tata is supplying. Mr Tata will be willing to help. Everyone must be willing to help at this moment..whether is it Tata or...: Court
What have to done about it? While day has gone.. why is it not dawning on your officers: Court on minimising production at Steel, Petroleum industries
Don't get surprised by this petition.. we are surprised that you are surprised: Court

Central govt officer Nipun Vinayak joins.

We are back again with a big crisis. What is the decision.. yesterday we told you : Court
I'm not able to start my video : Vinayak

That's okay: Court
Yesterday besides apprising the Dept of Industries, we sent a letter to the Secretary.. : Vinayak

What is the result: Court
They have sent an amendment today.. wherein it is said ..all steel were exempted. Now only plants with captive oxygen plants are exempted: Vinayak

So you're not diverting oxygen produced from plants that are producing their own, Court asks
Yes : Vinayak

Why is govt not waking up to the reality? : Court
Court records the submission.

Steel plants using their own captive oxygen plants are exempted. There is nothing said about petroleum. This only means that steel plants procuring oxygen have been prevented from doing so : Court
We are shocked that the govt does that ..(unclear) reality.. : Court

Director Industries, Senthil Natah has joined : Vinayak

Yes please look .. why this hesitancy? Is running steel plant so important: Court
This is taken after discussing with stakeholders. This can we reviewed: Senthil

How is this that the govt is so oblivious to the ground reality. We can't have people die .. yesterday we were told you were trying to import. What happened to that : Court
We've floated a tender : Senthil
Court expresses disappointed.
We called for quotes yesterday itself. There are 3-4 quotes: Vinayak

Whatever is there in the country, you don't want to use that.. divert whatever is there right now : Court
If Tatas can divert their oxygen, why can't others do it ? This is the height of greed if we can say that. There is no humanity left or what? : Court
Vinayak says allocation to Delhi increased to 400MT.

That we've been told : Court

They said 700 yesterday. We don't want to get into it...the reality is that there is no oxygen. you have to arrange. Hospitals have run dry. We have Max before us. What about us : Court
1-2 weeks your industries can wait. You've not even thought in that direction. Human lives are not that important for the State it means : Court
We are shocked and dismayed that govt doens't seem to be mindful to the extremely urgent need of medical oxygen : Court
Court resumes order.

Govt can very well divert the Production of oxygen from Petroleum for captive use. Even if these industries run at lower capacities till such time oxygen is imported..for which tender have been floated, heavens are not going to fall : Court
Hell will break lose (if oxygen is not supplied).
We direct centre to take over production of oxygen from steel plants, if necessary from petroleum plants for supply to oxygen even if it means that such industries have to stop production (for the time being) : Court
We direct such industries particularly Steel to make their oxygen production available to Central Government : Court
Oxygen is on the way : Senior Adv Rajiv Nayar for Inox
Court records that 2000 cubic mt oxygen is on the way to Max, Patparganj.
In about two hours : Court

Court records that there are apprehension of law and order problem on the way.

We direct Centre to provide safe passage .. to that such supplies are not obstructed for any reason whatsoever: Court
Senior Advocate Rahul Mehra: If Chief Secretary can be given the demands by the hospitals so that he can put it to the Centre Chief secretary.. otherwise there will be a petition very half an hour

Court says States have their own channel.
Court may not pass the order. I will do whatever ..: ASG Chetan Sharm

We've already passed the order: Court
We'll add to that or modify the order after 20- 30 mins..but Mr Sharma you were not there : Court
The Secretary, Industries is directed to appear tomorrow: Court

Please don't pass the order today : ASG Sharma

We can't postpone it to tomorrow. We are willing to give 30 mins. Your Secretaries can join (in 30 mins) : Court
We'll reassemble at 9:20 pm. By that time order will be typed out : Court
Hearing to resume shortly.
Solicitor General Tushar Mehta joins the link.
#COVID19
Sumita Dabra has joined from Industries Dept.

She says she is also COVID positive.

Judges yet to join.
Bench joins.
Purpose is to appraise the court of some facts : Mehta
Secretary concerned is in ICU: Mehta
Whatever attempts are required to be made are being made to effectively supply: Mehta
Very senior cabinet minister was in contact with Delhi CM to ensure that tankers reach : Mehta
Oxygen is on the way and (urgency has been met)... if the Court can permit Ms Dabra to assist (on procurement): Mehta
It is tech not possible to switch of and make industries into oxygen making plant..: Mehta

Explains that industries take some time yo shut down

We're happy that you're hearing Mr Solicitor: Court
We just want to first tell you what the position in .. yesterday we were told that an order was passed : Court refers to the ban on oxygen order.
Ms Sumita is Additional Secretary.