SpaceX, in an FCC filing, says there was no "close call" between a Starlink and a OneWeb satellite last month:
OneWeb "chose to publicly misstate the circumstances of the coordination" and have now offered to "retract its previous incorrect statements."
https://licensing.fcc.gov/myibfs/download.do?attachment_key=6212177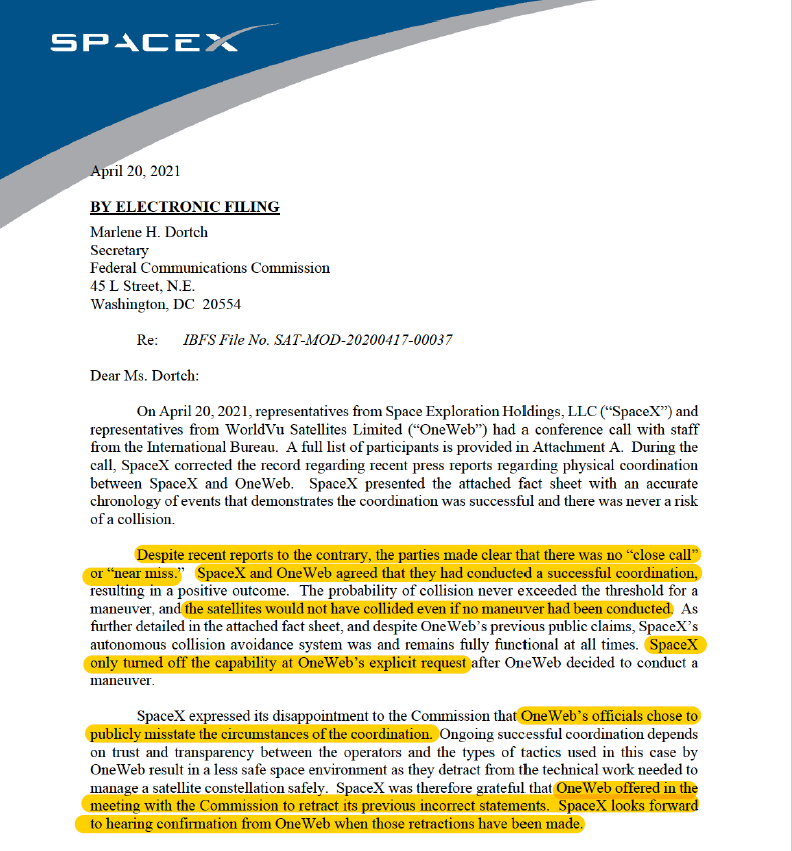 SpaceX adds that "immediately after the first inaccurate quotes came out in media" OneWeb representatives met with FCC staff "demanding unilateral conditions placed on SpaceX's operations."
Highlights mine: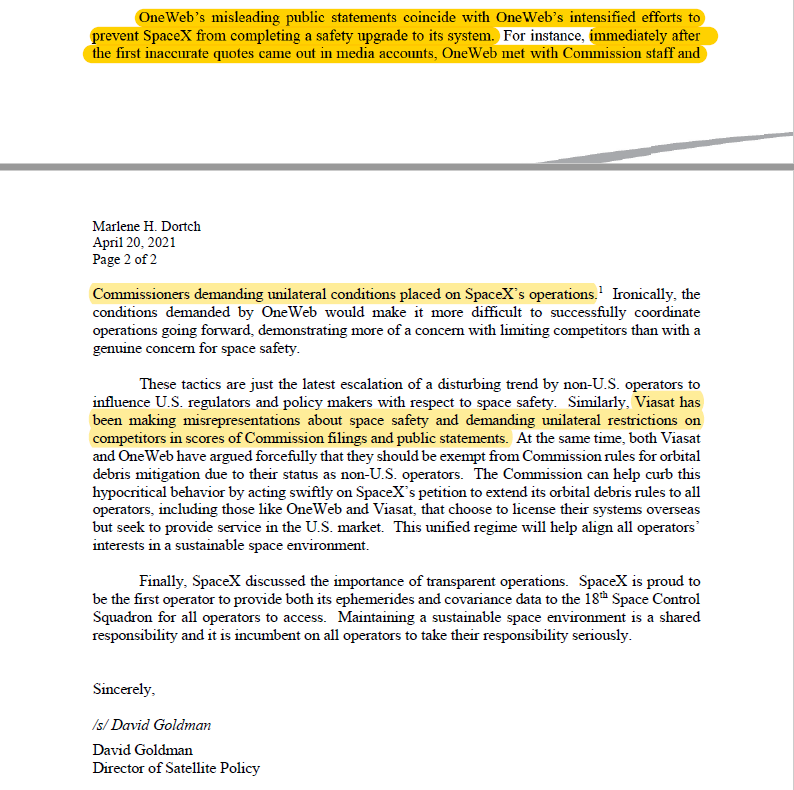 Here is the SpaceX play-by-play on this event, noting that OneWeb requested SpaceX turn off Starlink's autonomous collision avoidance system:
The Air Force's
@18SPCS
reported miss distance of 1,120 meters, while
@LeoLabs_Space
reported miss distance as 1,072 meters.