Arizona's
#redistricting
process is happening now w/the 5-person Independent Redistricting Commission (IRC) convening to chart
#AZ
's 2022-'30 Congressional map. Now, the IRC will select a mapping consultant that will determine whose voices will be represented in the next decade

One of the mapping applicants,
@timmonsgroup
, raises strong concerns when it comes to fair representation of Latinos. If selected as IRC's mapping consultant, it's an alarming sign that the Commission is not dedicated to ensuring fair representation for AZ's communities of color
As for the National Demographics Corporation (NDC),
@timmonsgroup
's partner in the proposal, they have previously failed to create maps that protect & represent communities of color AND they have also cost a school district $650,000+ as a result of their discriminatory maps.

NDC drew at-large districts that diluted the power of Latino voters in school board elections in
#California
. They spent over a year producing various draft maps without a Latino majority district, which resulted in exorbitant expenses. Read more in our
#PressRelease
.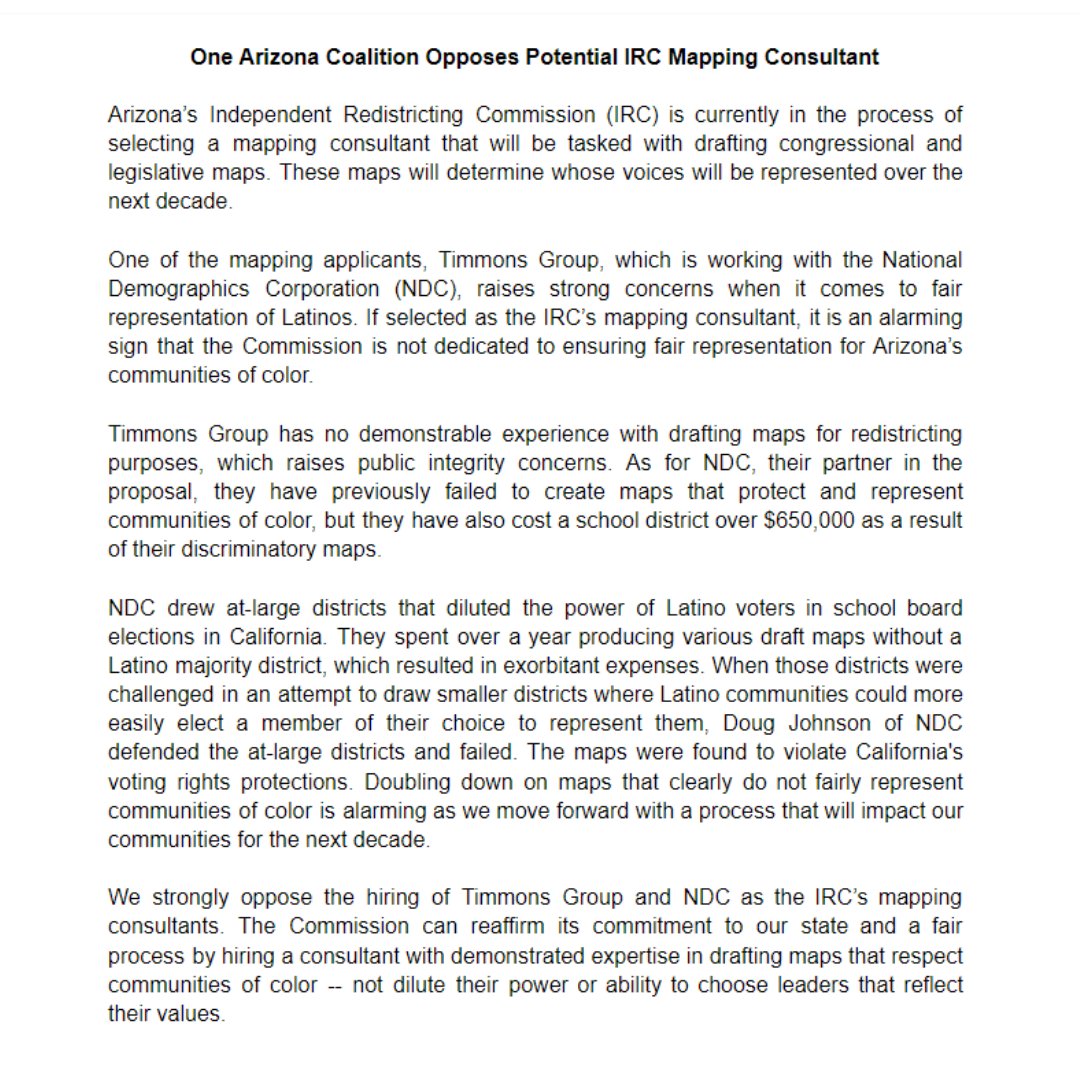 We strongly oppose the hiring of
@timmonsgroup
& NDC as the IRC's mapping consultants. The Commission can reaffirm its commitment to our state & a fair process by hiring a consultant with demonstrated expertise in drafting maps that respect communities of color.
#FairMaps