STUDY: Radiation Treatments Create Cancer Cells 30 Times More Potent Than Regular Cancer Cells
http://www.greenmedinfo.com/.../study-radiation-therapy
...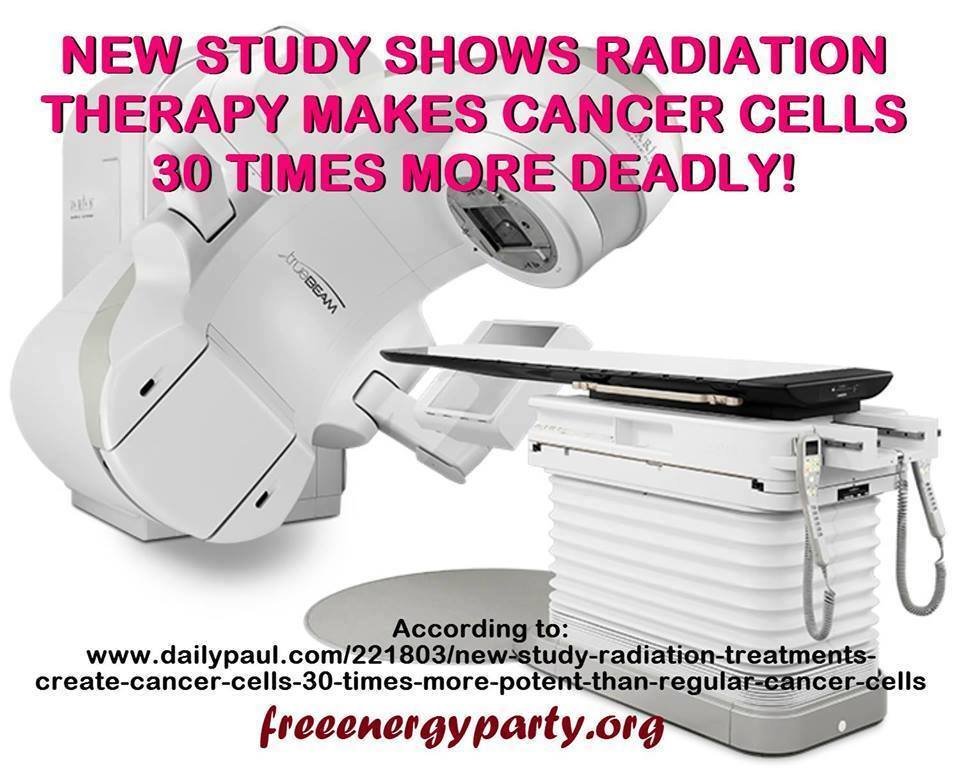 Chemo and Radiation Make Cancer More Malignant.
Chemotherapy and radiotherapy are both intrinsically carcinogenic treatments.
http://www.wakingtimes.com/.../chemo-and-radiation.../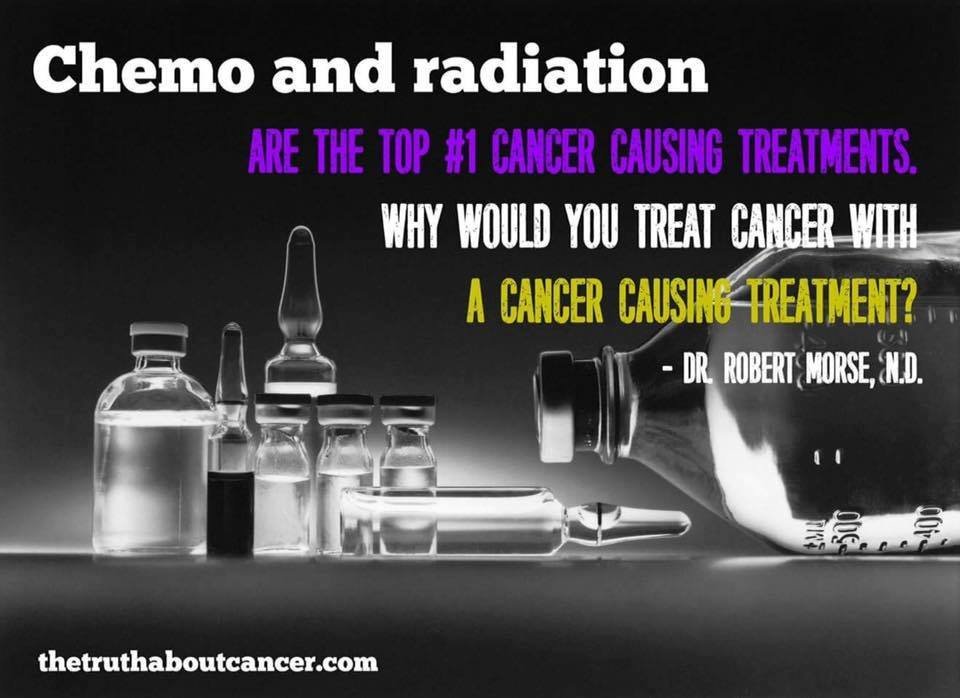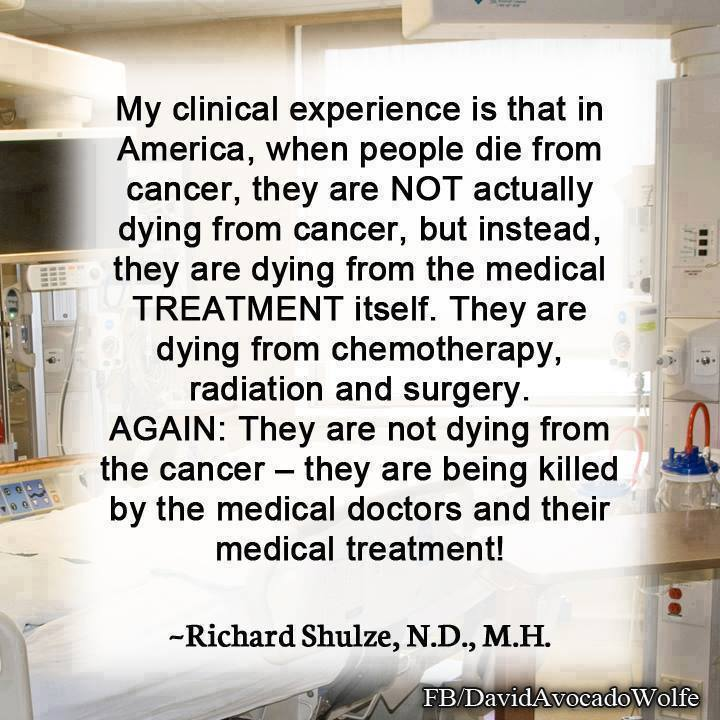 The Shocking History of Chemotherapy! 4 1/2 minutes
Nicholas Gonzalez, MD reveals the truth about chemotherapy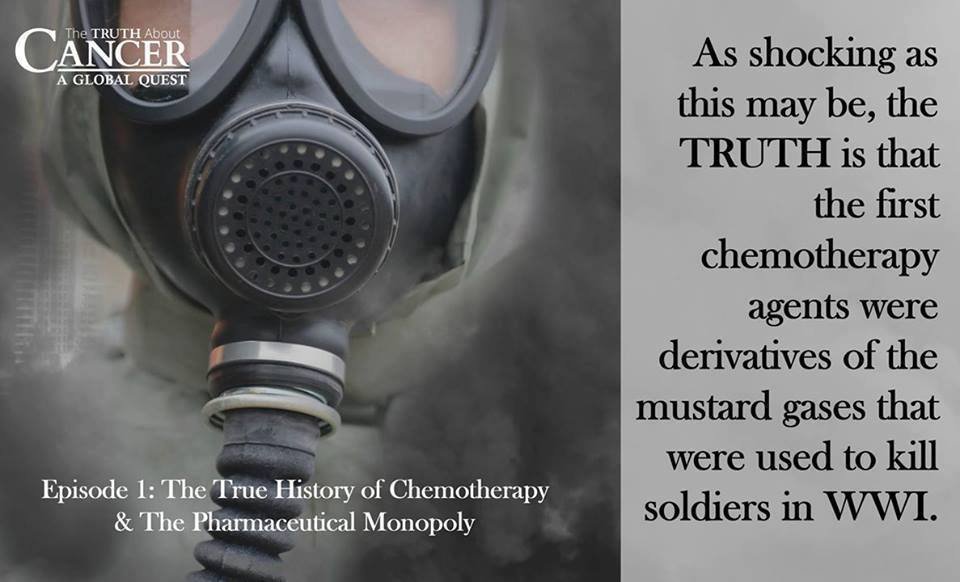 The Truth About Cancer: A Global Quest - The True History of Chemo & The Pharmaceutical Monopoly
Chemotherapy and radiation DESTROY the immune system, the ONLY system in our body that gets us well and keeps us healthy from EVERY disease!
http://www.drday.com/crs.htm