We started April off with an extended period of dry, sunny weather featuring several days with well above average warmth. All that changed over the weekend with rain moving in yesterday. These needed rain chances will punctuate this week, tapering off later towards the weekend.
Temperatures during this stretch will generally be below normal in the mid-50s to 60ºF with rain and clouds lingering.
Rest of today - cool, cloudy, with showers at times, high temperatures in the low-50s. Overnight lows in the mid-40s with rain chances continuing. This is all due to a relatively stationary surface trough to our south and west.
Tuesday - sunny with high temperatures in the low-60s as high pressure manages to build in briefly. Overnight lows in the upper-40s.
Wednesday - slightly warmer with high temperatures in the low-60s again but mostly cloudy skies. Slight rain chances during the day. Overnight rain chances continue, with lows dropping to the upper-40s.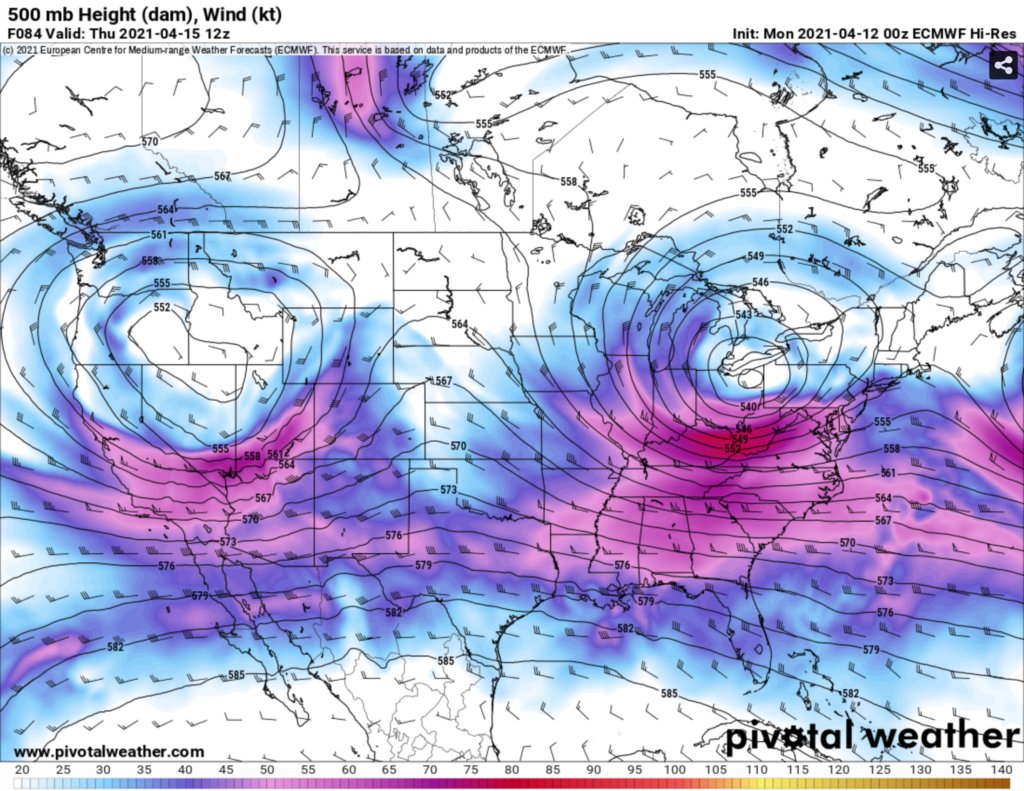 Thursday - another rainy day in store as high temperatures drop back to the mid-50s under mostly cloudy skies. A 500 mb closed low moving over the Great Lakes will supply the instability needed to touch off some showers. Overnight lows dropping to the mid-40s.