Police, jails & prosectors are already lined up at the trough & governors and mayors have already started to earmark funds for cops instead of communities devastated by
#COVID19
, massive unemployment, the looming eviction & foreclosure crisis & climate catastrophe
#DefundPolice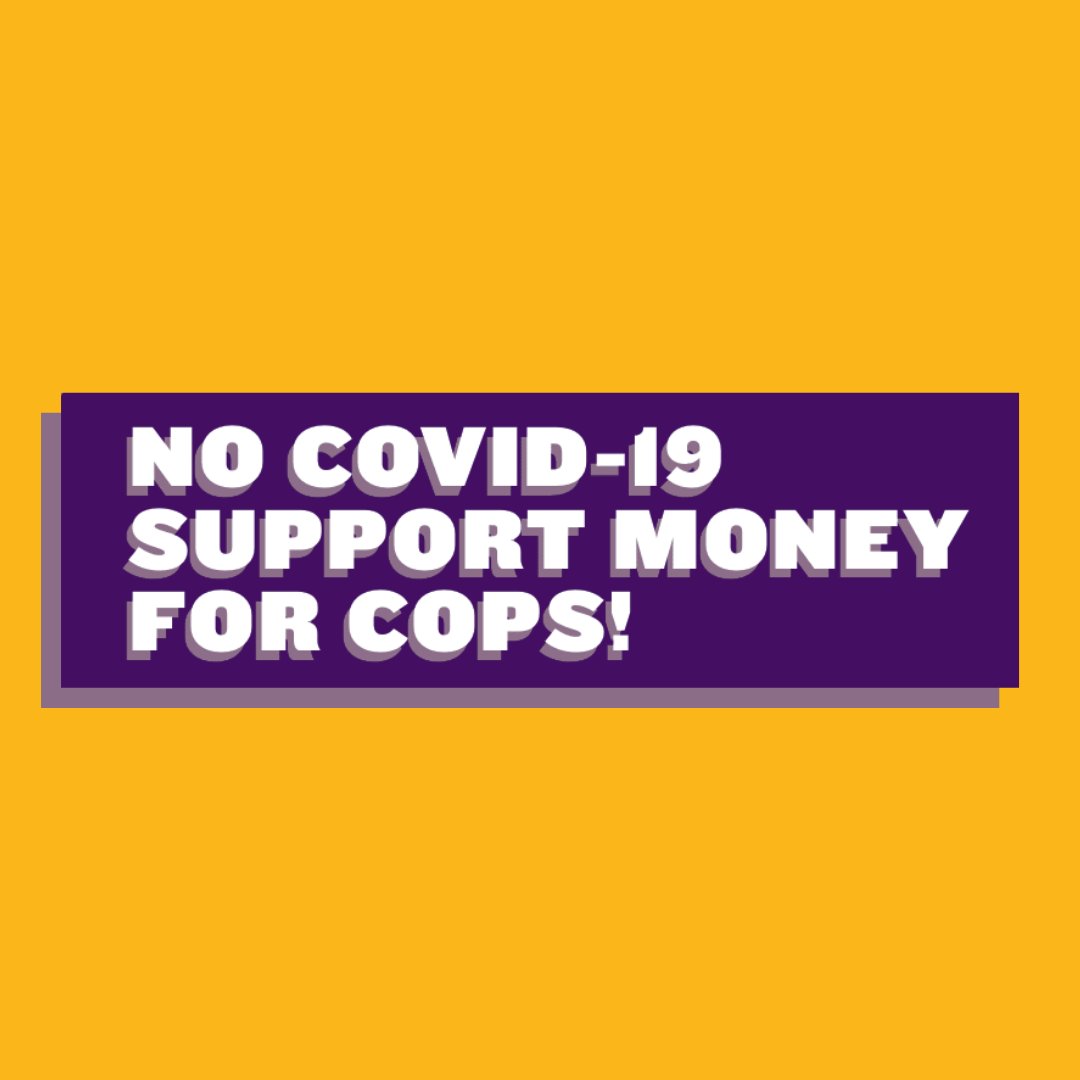 Policymakers are poised to give cops & jailers thousands in "bonuses" & "hero pay" & infuse millions into police departments in response to rising violence instead of addressing the root causes & funding community-based violence interruption programs that work.
#DefundPolice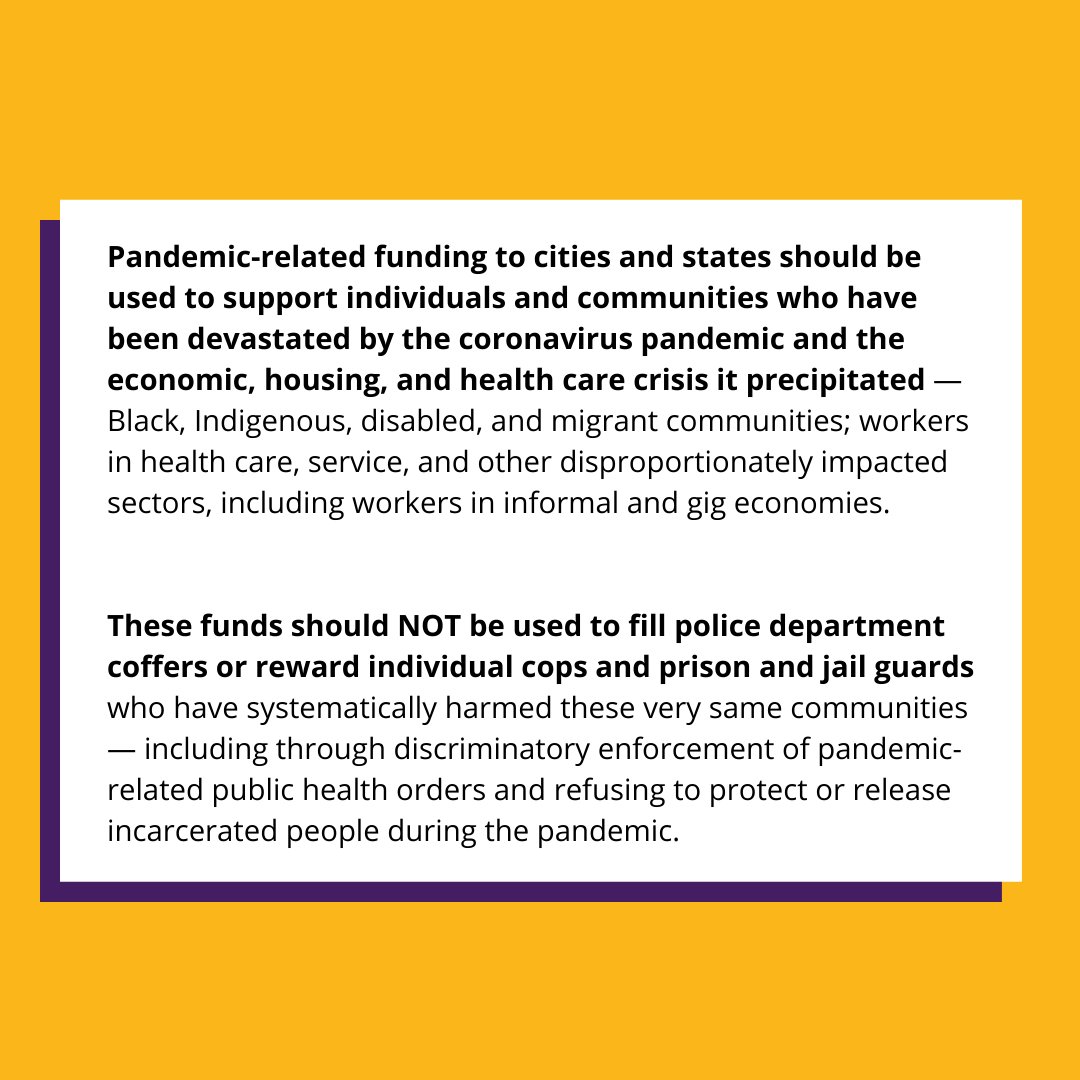 Communities are fighting for and deserve participatory processes to decide how
#AmericanRescuePlan
funds should be spent including direct cash assistance to individuals
#CancelRent
,
#FundExcludedWorkers
& investment in community-based safety strategies, housing, healthcare, jobs.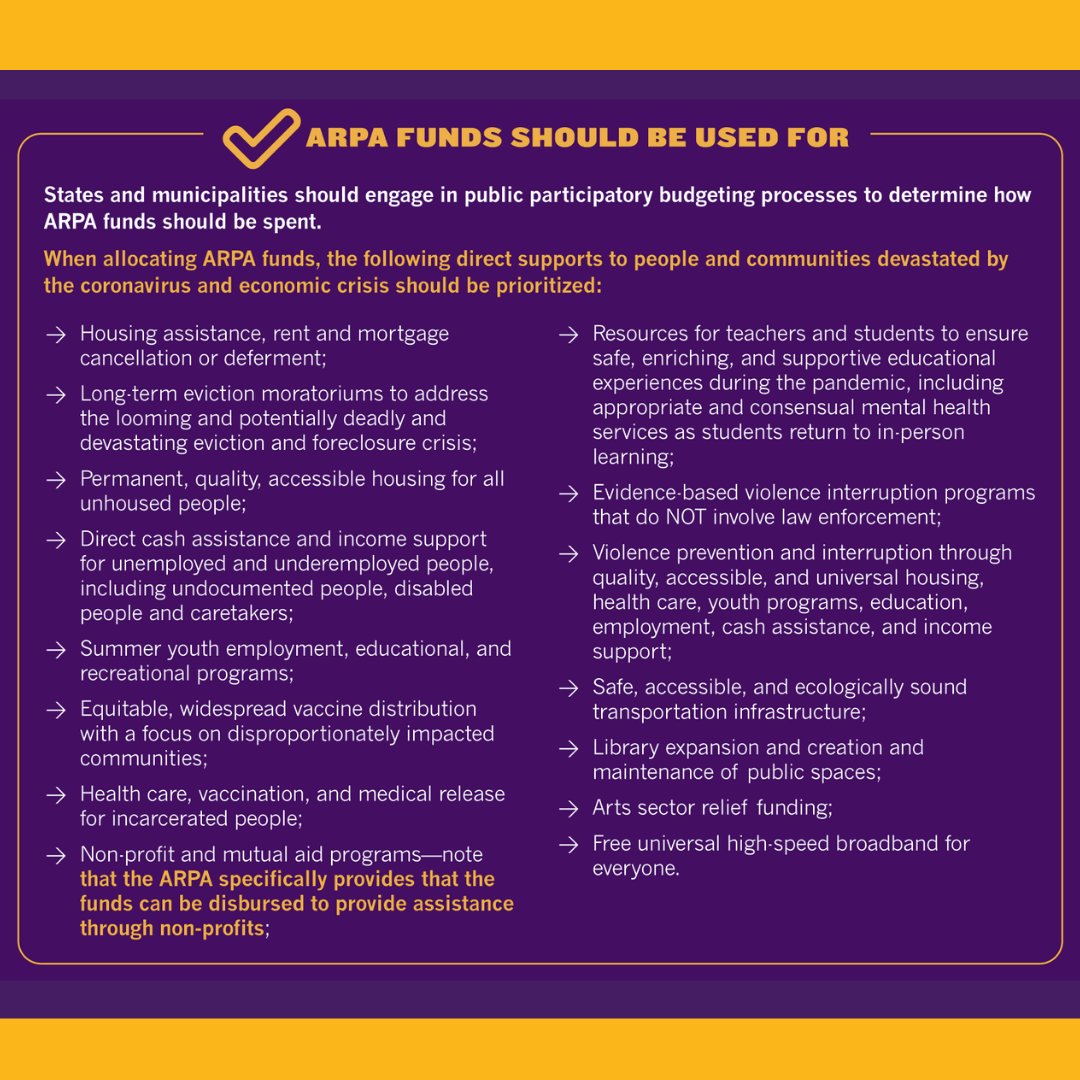 "Premium pay" under the
#AmericanRescuePlan
belongs to health care workers, teachers & other essential workers who have literally saved our lives, Black, Indigenous, & migrant workers devastated by the pandemic NOT cops & jailers who have brutalized, infected & neglected them.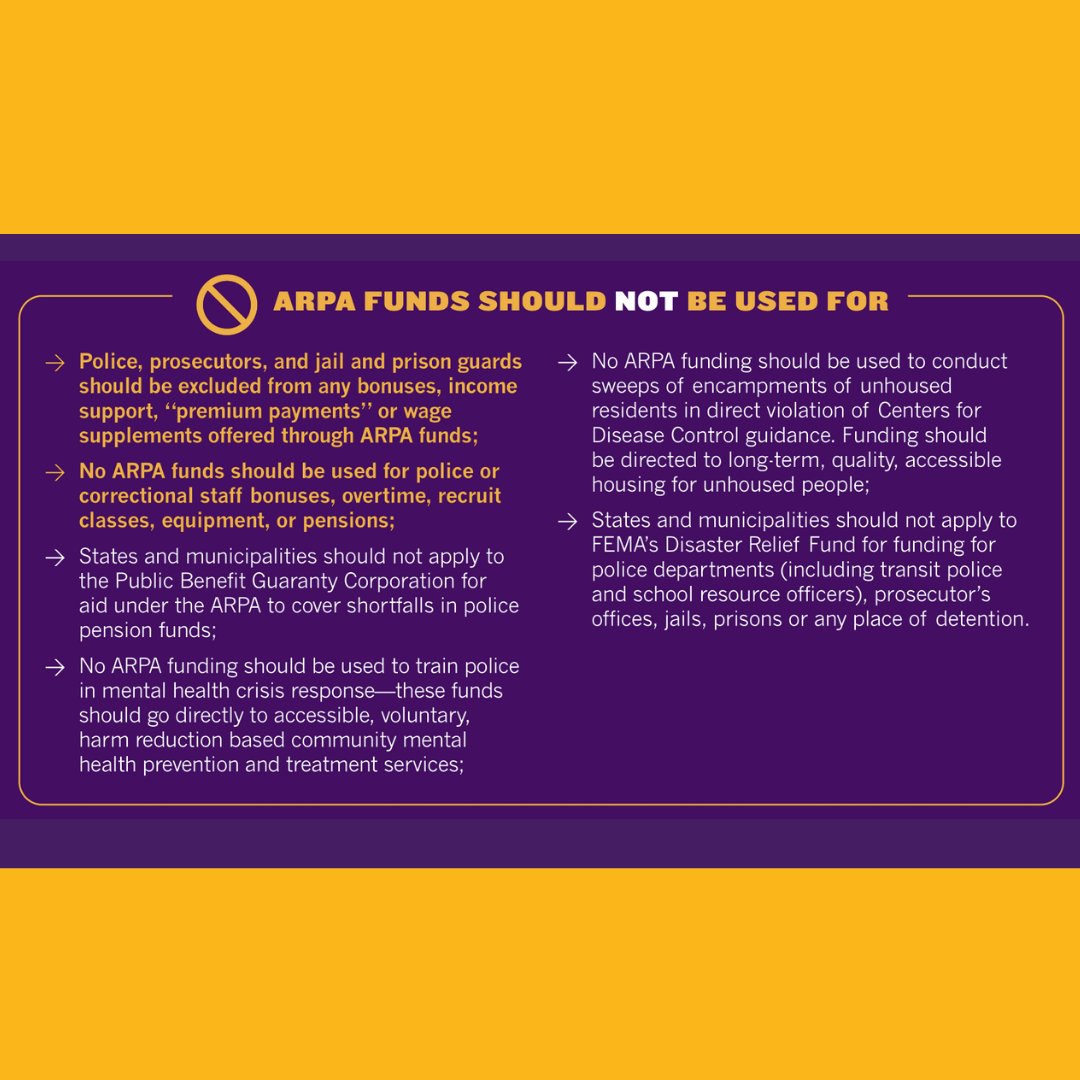 Find out how much
#AmericanRescuePlan
cash is coming to your city, county and state here using this tool from
@civilytics
https://www.civilytics.com/post/arpa-local-aid/
and let's ensure we continue to
#DefundPolice
#DefundthePolice
#RefundCommunities
#DefendBlackLives
& invest in genuine public safety.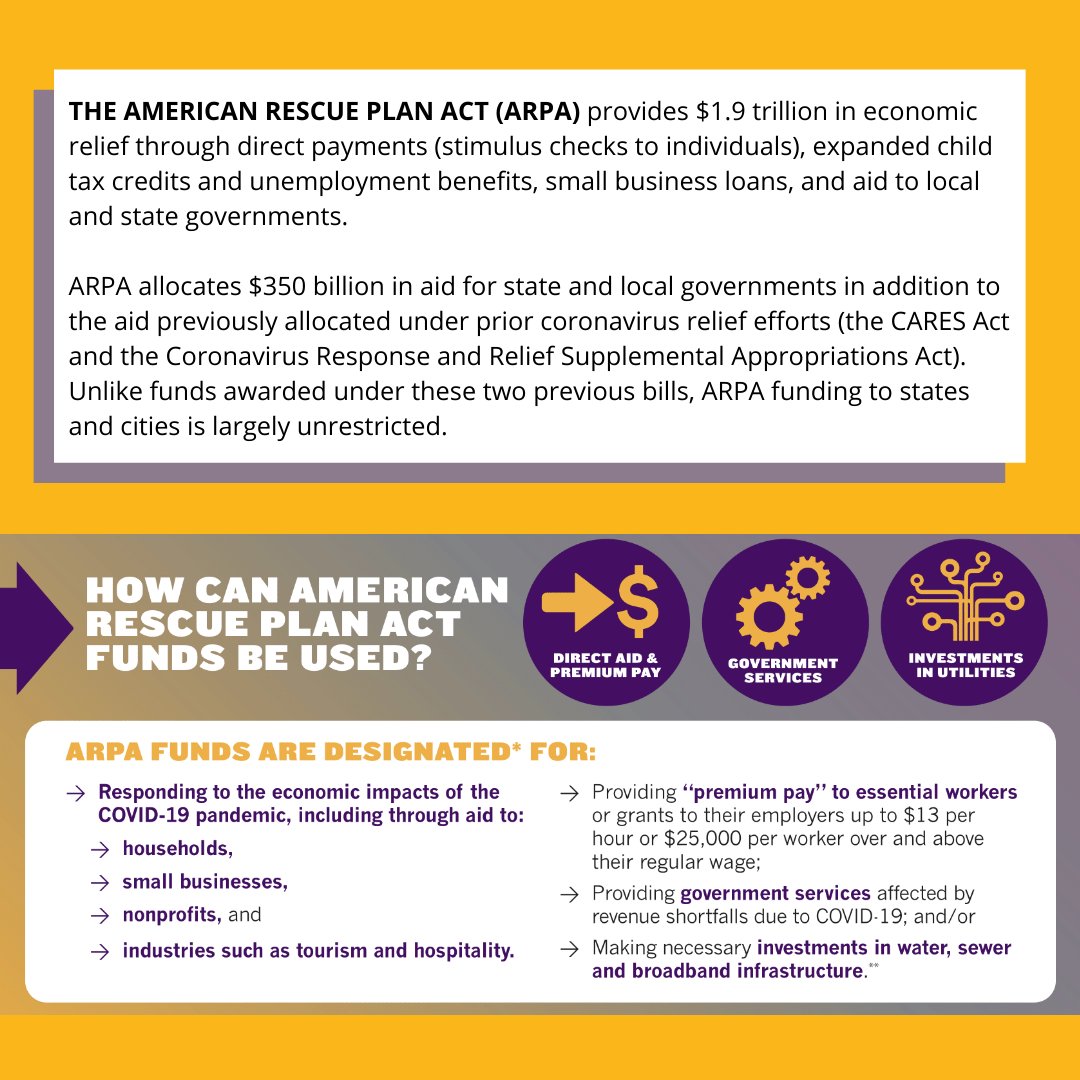 One last thing: many cities like Chicago poured CARES Act $ into cops instead of communities & some still have $ left over. CARES funds should go to care & voluntary vaccination for incarcerated people
#FreeThemAllforPublicHealth
& PPE for transportation mask mandate NOT cops