99. TODAY IN HISTORY—FRIDAY, APRIL 09, 2021- We encourage everyone to join us so you can learn the truth free of left-wing BS added by unscrupulous liberals.
A thread

http://aicpendblog.com/2021/04/09/99-today-in-history-friday-april-09-2021/
TODAY IN HISTORY
THE AICP-END BLOG
Contact Me:
[email protected]
TODAY IN HISTORY @ THE
http://AICPENDBLOG.COM
@
http://WORDPRESS.COM
SPRING SESSION 2021
BLOG POST #3,858 AT THE AICP-END
DAYS UNTIL ELECTION DAY 2022: 578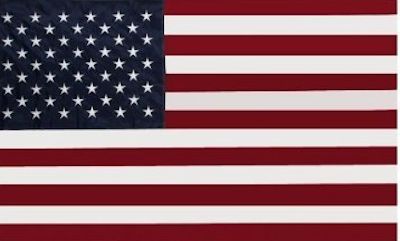 99. TODAY IN HISTORY—FRIDAY, APRIL 09, 2021: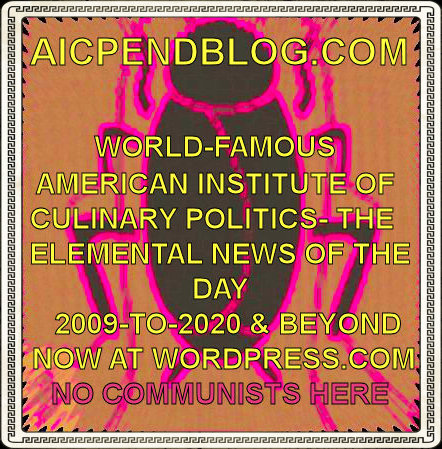 DAY EIGHTY OF THE BIDEN ADMINISTRATION
U.S. Supreme Court Associate Justices Stephen Johnson Field, James F. Byrnes, and Sherman Minton; U.S. Secretary of State James F. Byrnes; U.S.
Senator Cindy Hyde Smith; the Reverend Martin Luther King, Jr.; Fleetwood Mac featuring Neil Finn and Mike Campbell, and "It Don't Come Easy" by Ringo Starr:
- 715 Friday: Constantine ends his reign as Catholic Pope.
- 1413 Friday: The coronation of England's King Henry V took place in Westminster Abbey.
- 1609 Thursday: The Eighty Years War ends as Dutch Republic and Spain sign the Treaty of Antwerp initiating a dozen years of peace.
- 1667 Saturday: In Paris, the Palais-Royale held the first public art exhibition.
- 1682 Thursday: Robert La Salle claims lower Mississippi (Louisiana) for France.
- 1770 Monday: Captain James Cook discovers Botany Bay (Australia).
- 1831 Saturday: Robert Jenkins loses an ear, starts war between Britain and Spain.
- 1833 Tuesday: The United States' first tax-supported public library opens for business in Peterborough, New Hampshire.
- 1865 Sunday: Although there were still Confederate armies in the field, the Civil War officially ended as Confederate General Robert E. Lee surrendered his army to Union General Ulysses S. Grant at Appomattox Court House in Virginia.
The event took place in the parlor of the home of Wilmer McClean.
- 1866 Monday: Congress passes the Civil Rights Bill of 1866 over the veto of President Andrew Johnson.
- 1867 Tuesday: The United States Senate ratified the treaty with Russia that purchased the territory of Alaska by ONE vote.
- 1872 Tuesday: S.R. Percy received a patent for dried milk.
- 1899 Sunday: In Washington, D.C., the 38th U.S. Supreme Court Associate Justice Stephen Johnson Field, Democrat, died.  President Abraham Lincoln nominated Field to fill a NEW seat.  He served from 05-20-1863 to 12-01-1897.
- 1905 Sunday: The first aerial ferry bridge went into operation in Duluth, Minnesota.
- 1912 Tuesday: The first exhibition baseball game took place at Fenway Park in Boston.  The game was between the Red Sox and Harvard University's baseball team.
- 1913 Wednesday: The first game was played at Ebbets' Field, the newly built home of the Brooklyn Dodgers, who lost to the Philadelphia Phillies.
- 1914 Thursday: In London, the first full-color film, "The World, the Flesh, & the Devil" appeared.
- 1916 Sunday: During World War I, during the Battle of Verdun, the Germans launch a third major offensive to seize the French forts and to inflict a mortal wound on France.
- 1918 Tuesday: Due to the collapse of Russia, the Baltic state of Latvia declared its independence.
- 1928 Monday: Mae West made her debut on Broadway in the production of "Diamond Lil."
- 1939 Sunday: Singer Marian Anderson performed a concert at the Lincoln Memorial in Washington, D.C., after the Daughters of the American Revolution denied her the use of Constitution Hall.
- 1940 Tuesday: During World War II, Nazi Germany invades Norway and Denmark; the latter sues for peace almost immediately.  Germans overrun the Danes rather quickly and reach Copenhagen in less than a day.
As for Norway, landings commence but the Norwegians are now aware that they are in danger and are beginning to put up a fight.  Any British efforts to stop the invasion are facing increased air assaults from Luftwaffe land-based forces.
- 1941 Wednesday: The Balkan campaign continues to accelerate as the Yugoslavs cannot stop the Blitzkrieg coming their way nor can the Greeks.
However, Axis forces will end up wasting six weeks that could have been spent better by invading the Soviet Union in May 1941 rather than towards the end of June 1941.  This would prove to be the undoing of Operation Barbarossa.
- 1942 Thursday: During World War II, American and Philippine defenders on Bataan capitulated to Japanese forces; the infamous Bataan Death March followed the surrender in which the POWS were marched to prisoner of war camps miles away.
As they made the trek, they were denied food, water, medical aid, and other humanitarian treatment and anyone unable to continue the march and who fell by the side of the path was used for bayonet practice if the Japanese troops were bored or shot in the head if they were…
…determined to march the 12,000 survivors to the infamous POW camps.  In the Crimea, Soviets are trying to push the Axis troops back but are not yet powerful enough to do it yet.
- 1943 Friday: Japanese air assets begin attacking U.S. and Australian shipping near the Solomon Islands' hotbed of Guadalcanal where a fight to the death had occurred in 1942.  Having lost the battle for Guadalcanal earlier they are still contesting the region.
Their offensive power would begin to ebb as the Allies would begin building up the necessary power to take the fight to the Japanese home islands.
- 1944 Sunday: In the Crimea on the Eastern Front, German and Rumanian forces are falling back to the Sebastopol line.
German transport ships are trying to resupply the Axis forces holding the area but the Soviet Black Sea Fleet is now beginning to contest the waters between Bulgaria and Rumania and the Crimea.  Hitler is determined his troops will not abandon the massive fortress port city.
After all, the Red Army clung to it for more than a year as Operation Barbarossa rolled by them heading east.
- 1945 Monday: The NFL requires its players to wear long stockings.  Elsewhere, the Battle for Okinawa continues as U.S. forces assault the infamous Shuri Line, heavily defended by interlocking Imperial Japanese forces.
The Japanese fortified portions of the island so as to draw in U.S. forces and then bleed them dry.  This fight would continue for several weeks.
- 1947 Wednesday: A series of tornadoes in Texas, Oklahoma, and Kansas claimed 169 dead and 1,300 injured.
- 1949 Saturday: The UN International Court of Justice held Albania responsible for the Corfu Channel Incident in which, several British ships suffered damage from naval mines lurking in the water, which lead to numerous deaths among the sailors, some never found.
- 1950 Sunday: Bob Hope made his first television appearance on "Star-Spangled Review" on NBC-TV.
- 1954 Friday: French troops begin assaulting Eliane 1 as their headquarters receives word that additional reinforcements are delayed in reaching French Indochina.  They may have to fight another two weeks with what they have.
Still, morale is better since they are taking the fight to the communists as much as they possibly can.
- 1957 Tuesday: The Suez Canal in Egypt undergoes final clearing, which opens the waters to international shipping.
- 1959 Thursday: NASA presented its first seven astronauts: Scott Carpenter, Gordon Cooper, John Glenn, Gus Grissom, Wally Schirra, Alan Shepard, and Donald Slayton.  Elsewhere, architect Frank Lloyd Wright, 91, died in Phoenix, Arizona.
- 1963 Tuesday: President John F. Kennedy proclaimed British political leader Winston Churchill.  Churchill, however, was unable to attend but watched the proceedings live on television in his London home.
- 1965 Friday: In New Albany, Indiana, the 87th U.S. Supreme Court Associate Justice Sherman Minton, Democrat, died.  President Harry S. Truman nominated Minton to fill Wiley Blount Rutledge's seat.   Minton served from 10-05-1949 to 10-15-1956.
Meanwhile, the Houston Astrodome held its first baseball game.  Meanwhile, TIME magazine featured a cover with the entire "Peanuts" comic strip characters.
- 1967 Sunday: The first Boeing 737 airliner rolled out for use.
- 1968 Tuesday: Mournful family members, friends, and the public attend the burial of slain Civil Rights leader, Dr. Martin Luther King, Jr., in Atlanta.
- 1971 Friday: Ringo Starr[i] releases one of his all-time best-selling singles ever in the United Kingdom on this date, "It Don't Come Easy."
- 1972 Sunday: In Columbia, South Carolina, the 81st U.S. Supreme Court Associate Justice James F. Byrnes died.  President Franklin Delano Roosevelt nominated his fellow Democrat to fill the seat of another Democrat, Associate Justice James McReynolds.
Byrnes served from 06-25-1941 to 10-03-1942 before serving in other governmental capacities such as the 49th U.S. secretary of state.  In this role, he served under President Harry S. Truman from 07-03-1945 to 01-21-1947.
Meanwhile, the USSR and Iraq sign a treaty of peace and friendship.
- 1976 Friday: The United States and Russia agreed on the size of nuclear tests for peaceful use.
- 1981 Thursday: The U.S. submarine George Washington rams the Japanese freighter Nisso Maru.
- 1983 Saturday: The space shuttle Challenger ended its first mission with a safe landing at Edwards Air Force Base in eastern Kern County.
- 1984 Monday: Nicaragua asked the World Court to declare U.S. support for guerilla raids illegal.
- 1985 Tuesday: Japanese Premier Nakasone urged Japanese people to buy foreign products.
- 1987 Thursday: Dick Baggett became the first person to undergo corrective surgery for Parkinson's disease.
- 1989 Sunday: The New York Yankees' Ricky Henderson steals his 800th base in a 4-3 loss to the Cleveland Indians.  Meanwhile, hundreds of thousands of abortion supporters marched in front of the White House demanding the protection of the despicable act.
- 1991 Tuesday: The parliament of the nation of Georgia votes to secede from the imploding Soviet Union.
- 1992 Thursday: A U.S.  Federal court finds Panamanian dictator Manuel Noriega guilty of drug crimes.
- 2003 Wednesday: The city of Baghdad falls to U.S. forces; Iraqis turn on symbols of their former leader, Saddam Hussein, pulling down a grand statue of him and tearing it to pieces.
- 2004 Friday: Four employees of the Halliburton subsidiary KBR died in an attack on a fuel truck convoy near Baghdad.
- 2009 Thursday: After NOT being seen since August 2008, North Korea's Great Leader Kim Jong Un makes a public appearance.  He is after all, running for another term as leader of his nation.
We bet he will get 99.999-percent and the fraction that don't vote for him will be sent to the gulags with three generations of their families.
- 2010 Friday: Rescuers search for over 200 people believed buried in their homes by a landslide in Murro do Bumba near Rio de Janeiro, Brazil.
Meanwhile, ISIS is excited in that they are claiming credit for a recent triple bombing in Baghdad that blew up 40 poor souls and damaged some nearby embassies.  Ah, the 'religion of peace' strikes again- Islam.
- 2011 Saturday: In the Republic of Djibouti, located in the Horn of Africa, President Ismael Omar Guelleh wins re-election with 79% of the vote.
Elsewhere, the Palestinians are causing trouble as they fire a barrage of at least 100-120 rockets into southern Israel, injuring several people.
The Iron Dome knocks quite a few of them down and the Israeli air force begins conducting retaliatory airstrikes on Palestinian positions.  Light 'em up, boys, light those scumbags up.
The Palestinians report at least 12 civilians- mostly young and innocent (yeah, right)- are killed in the airstrikes.
- 2012 Monday: Facebook purchases Instagram, a photo sharing application, for $1 billion.
Elsewhere, the North Koreans are preparing for another missile launch which the world's spy satellites claim might be a new intercontinental missile with which to threaten the entire world but especially the Obama administration.
Meanwhile, the Arab Spring continues as Turkey gets angry that the Syrians are firing cross-border barrages into refugee camps on the Turkish side.
- 2013 Tuesday: The North Korean government advises its people to leave South Korea soon, anticipating a possible conflict.  Meanwhile, Japan installs Patriot missiles in central Tokyo and Okinawa Island and sent two warships to patrol the Sea of Japan.
Elsewhere, troubles continue in the South Sudan as gunmen attack some U.N. peacekeepers- "blue helmets"- killing at least 12 of them and wounding numerous others.
- 2014 Wednesday:  The University of Connecticut achieves a second championship as the women's basketball team takes home the NCAA championship title after a 79-58 victory over Notre Dame; the men's basketball team won the NCAA title this season.
Elsewhere, a MASS STABBING incident occurs at Murrysville's Franklin Regional High School in Pennsylvania.  A POS stabs 20 people before being disarmed and taken into custody.
Where are all the bleats demanding background checks for knives and fewer knives on the streets of America?
- 2015 Thursday: The Federal Aviation Administration exempts
http://Amazon.com
from commercial drone flight prohibitions, which allows it to flight test delivery drones.
However, due to the amount of time it took to approve them, their drone fleet grew older and they had to reapply for a new exemption.
Meanwhile, as ISIS continues spreading terror to the borders of other nations surrounding Syria, Iraq says the scumbags have murdered at least 52 Iraqi police officers working along their shared border with Syria.
- 2016 Saturday: Democratic voters in the great state of Wyoming head to their caucuses today.  Vermont Democratic-Socialist Senator Bernie Sanders is expected to win big.
Meanwhile, the North Koreans claim to have successfully test-fired the engine for a intercontinental ballistic missile, one that can strike anywhere in the world.
- 2017 Sunday: Once again, members of the so-called "religion of peace," Islam, in the form of ISIS launches suicide bombings against two Egyptian Coptic churches, one in Tanta and the other in Alexandria, killing 44.
Then, in Mogadishu, Somalia, other members of this 'peaceful faith' carry out a suicide car-bombing that kills at least 17 and wounds scores of others; Al-Shabab claims credit.
Elsewhere, the Trump administration begins deploying naval assets towards the Koreas following missile tests by Kim Jong Un, the Brave Leader of that Godforsaken country.   The country also finds itself back on the list of state sponsors of terrorism
- 2018 Monday: Illinois junior Senator Tammy Duckworth, Democrat, becomes the first sitting U.S. senator to give birth while in office.  Congratulations!  Next, U.S. Senator Cindy Hyde Smith, R-MS, entered the world's greatest deliberative body on this date.
Meanwhile, Fleetwood Mac[ii] undergoes change yet again what with the firing of guitarist/vocalist Lindsay Buckingham and by replacing him with Neil Finn and Michael Campbell.
Elsewhere, the Israeli government is investigating a video that just happened to pop up showing Israeli soldiers cheering the death of a Palestinian terrorist shot dead by an Israeli sniper.  The kill shot went through the Gaza border fence and took out the thug.
Since when can warriors not celebrate the death of an enemy?  Elsewhere, the U.S. State Department says that North Korea's Kim Jong Un is displaying a willingness to discuss 'denuclearization' with the U.S.
- 2018 Monday A: Meanwhile, the FBI swoop down on President Donald J. Trump's personal attorney Michael Cohen as they search for evidence of illicit payments from the Trump campaign to porn star, Stormy Daniels.
Cohen would flip on his boss but could not give federal prosecutors anything of value.  Next, comedian Bill Cosby's retrial begins today.  The comedian is hopeful a new trial will clear him of all charges which he says are BOGUS.  Him doping women and then doing them?
Come on, he's 'America's dad.'
- 2019 Tuesday: For their part in the pro-independence movement, a court finds nine leading members of Hong Kong's "Umbrella Movement" guilty on public nuisance charges and sentences them to prison.
Meanwhile, as the college bribery scandal continues gathering steam, federal prosecutors indict another 16 people involved in the scam.
Elsewhere, a youthful suicide bomber attacks a market in the Sinai, blowing up several policemen and several other civilians while wounding at least 27.  The so-called 'religion of peace' strikes again.
- 2020 Thursday: The Chinese-engineered COVID-19 Virus Crisis continues claiming lives and trashing the global economy.  As of today, we have 1,600,427 confirmed cases of this mess encircling the globe what with 95,699 confirmed deaths but 354,464 confirmed recoveries as well.
In the United States, there are 464,865 confirmed cases of the Kung Flu what with 16,498 confirmed deaths and 25,343 confirmed recoveries.   The economy continues suffering due to the mitigation Drs.
Anthony Fauci and Deborah Birx continue demanding of the American people which is insane.  Some places are not suffering whereas some Democratic strongholds such as New York state and New York City continue racking up the losses.
Meanwhile, the Stock Market finishes UP which is awesome with the DOW Jones Industrial Complex closing at 23,719.37, up 285.80 (1.22%); the NASDAQ closed at 8,153,57 up 62.67 (0.77%), and the S & P closed at 2,789.82, up 39.84 (1.45%).
Real Clear Politics claims that President Trump's approval ratings are +47 and -52.  Polls also claim that Vice President "China Joe" Biden is leading President Trump.  Bulls**t.
Finally, Chef Itzi Nakamura of the
http://AICPENDBLOG.COM
now believes that when the COVID-19 mess ends, the United States must reimplement the Two-China Policy, recognizing Nationalist China, aka Taiwan, as an equal to the mainland if not the legitimate ruler of the mainland.
- 2021 Friday: It's the weekend but communists never sleep, folks, so stick around to discover whatever their flunky, "Pro-China Joe" Biden is up to today.  Also, stay tuned for the Mega-Millions Draw #1649!
BEVERLY CARRICK ORIGINAL ARTWORK OF THE DAY: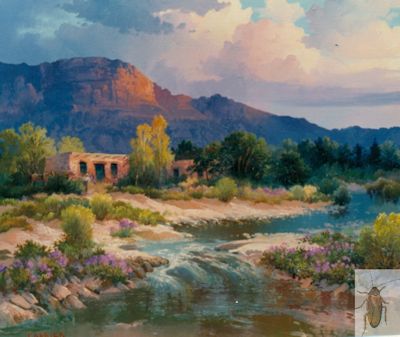 This artwork is #0429 a 20" x 24" original oil painting by Beverly Carrick, which, she entitled, "Wild Asters in September."  It is among her more beautiful works and is available for sale.
At her Website, you will see not only more original oil paintings but also lithographs, giclees, prints, miniatures, photographs, and even her award-winning instructional video entitled, "Painting the Southwest with Beverly Carrick."  Beverly has been painting for more than 60…
…years and known around the world for both the beauty and timelessness of her artworks.  Hanging in private and public galleries and followed by many fans encircling the globe—her works instill awe because of her artistic brilliance and personal beauty.
We urge you to go to her Website NOW and view her work.  It is possible that you will find something you like and will want to buy it for yourself, a friend, a loved one, or a neighbor!  You will not be disappointed so please: do yourself a favor and go there IMMEDIATELY!
Thank you, the American Institute of Culinary Politics-Elemental News of the Day!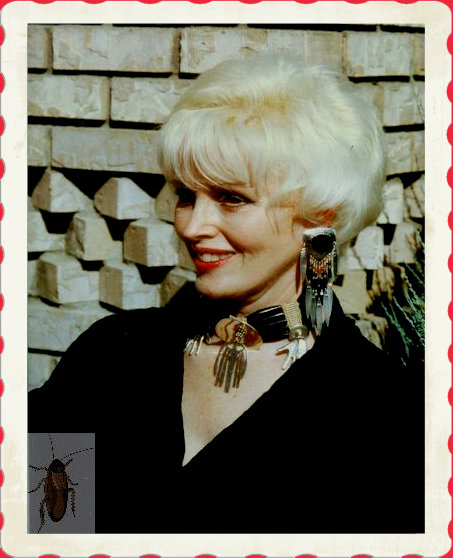 Beverly Carrick: The World's Greatest Artist (1927-2012)
Pictures #0001-1495
ALBUM OF THE DAY AT THE
http://AICPENDBLOG.COM
: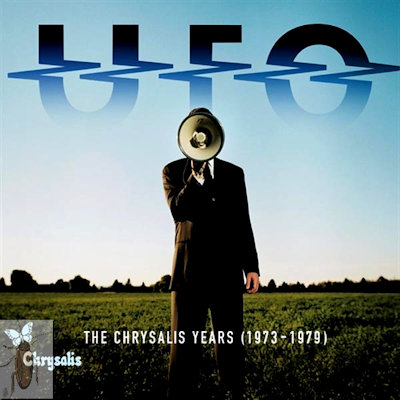 UFO released a somewhat costly retrospective anthology of sorts on January 21, 2012, "The Chrysalis Years 1973-1979."  This effort contains every piece of music the band recorded between 1973 and 1979.  You get all the tunes collected together on several CDS.
Some sites are charging an arm and a leg (perhaps two legs) for this collection but if you have some money to spend- seeing as how everyone may have received their Joe Biden PORKULUS checks, you will have enough cash to purchase this glorious set and still have a couple of…
…hundred dollars left.  Seek it out now and see if it's right for you- you will be glad you did.