The 3 Levels Of Leverage ft.
@naval
(Thread)
Definition:
Most people can't move a 150 pound rock on their own.
But, if they combine their effort with a lever, it's quite easy.
In the world of wealth creation:
- The effort is your effort
- The lever is how you amplify it
- The weight of the rock is your impact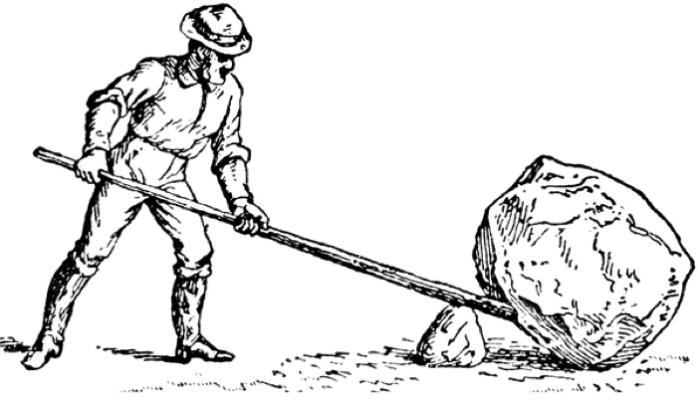 Level #1: The Internet
You can infinitely scale a social media audience for free.
You can infinitely replicate informational and software products for free.
You can build an empire with just an internet connection and a few key skills.
https://twitter.com/naval/status/1002106893265920000
Bonus: How a Regular Person Might Use These

1. Start a solo content or software business
2. Grow enough to outsource most of the work
3. Use business income as investment capital

Dream big, start small, go up one level at a time.