1.
#cdnmedia
has a critically dangerous problem with RW propaganda & disinformation posing as "news". Take "True North Centre" aka tnc. It's a registered charity brought to you by
#PostMedia
propagandists. These BS charities are ideal conduits for
#DarkMoney
, disguising sources.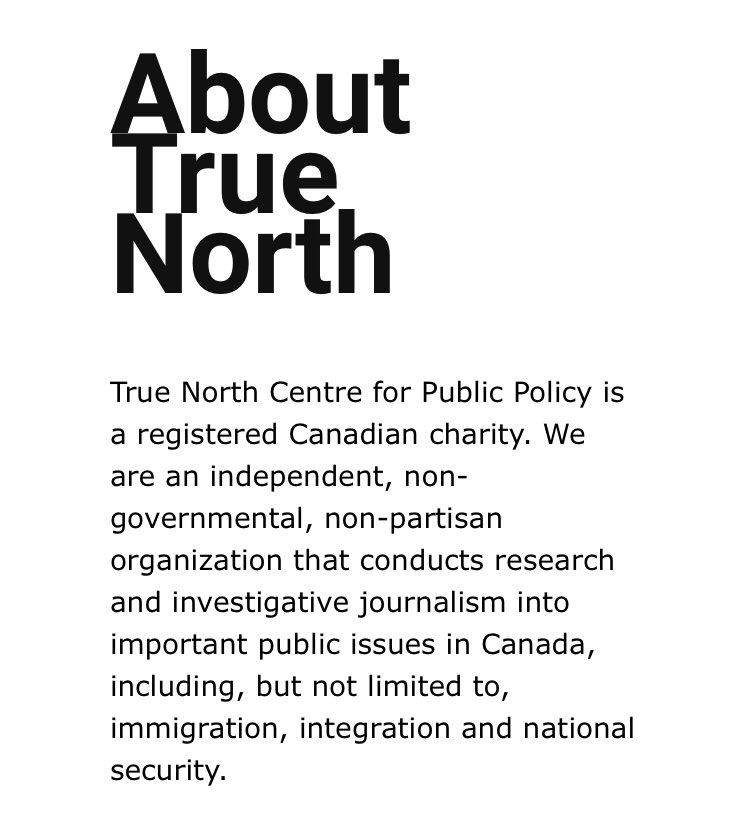 2.
@CanRevAgency
is likely overwhelmed by the pandemic & may not have the manpower to audit all of these BS charities. So

needs a dedicated department within
#CRA
to investigate what amounts to
#DarkMoney
influence operations exploiting charitable status.
#cdnpoli
#cdnmedia
3. The Right can't win on truth or policy.
#CPC
has nothing but tired failed ideology, in slavish service to private interests of billionaires. So their strategy appears to be: saturate & pollute
#cdnmedia
& social media landscapes with so much disinformation, truth is drowned.
Let's take a closer look at "True North Centre" this "charity" supposedly not engaged in political activity.
Before 2018, TNC operated under the name "Independent Immigration Aid Association," a charity established in 1994 to welcome immigrants from

to BC.
#cdnpoli
#cdnmedia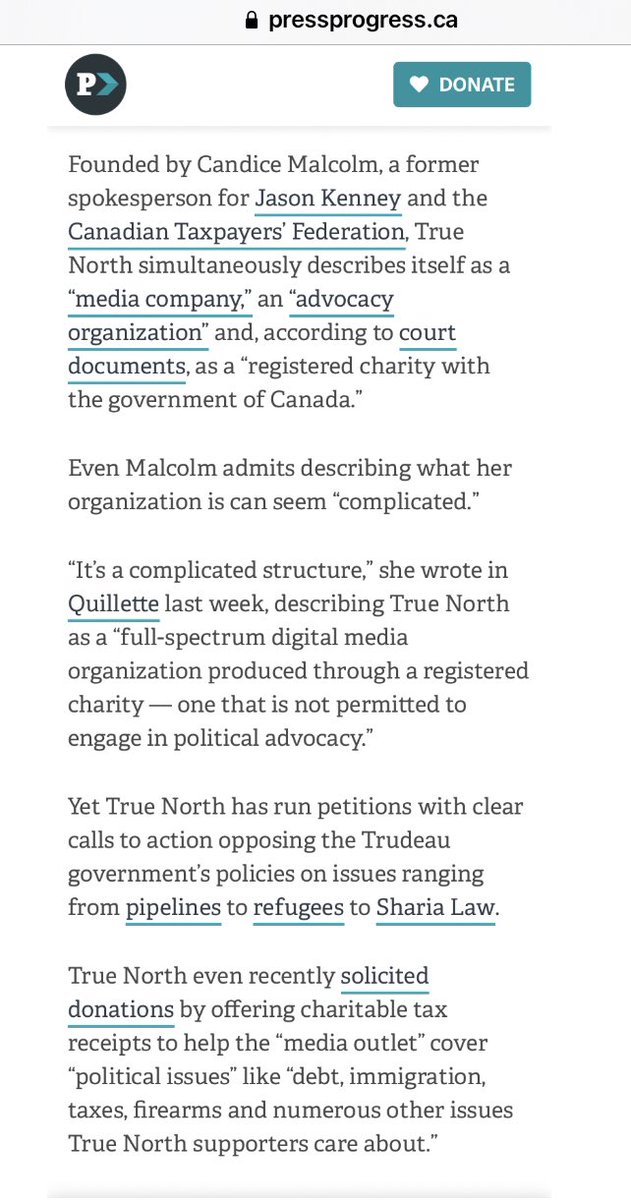 Btw, does this organization look like a non-partisan "charity" to you? Where does their $$ come from?
#DarkMoney
fossil fuel interests? They post
#climatechange
"skepticism", anti-lockdown disinformation, attacks on Liberals, Democrats & environmentalists.
#cdnpoli
@CanRevAgency
#TrueNorthCentre
puts out propaganda daily. Who pays for it? It exclusively benefits the political right & wealthy private interests, particularly fossil fuel interests.
#cdnpoli
#cdnmedia

A few more details on
#TrueNorthCentre
. Here's what they claim to
@CanRevAgency
their "charity" is about. (2019-12-31 is the most up to date available info). Note the jump in revenues & expenditures from 2017-2018, then another jump from 2018-2019.
#cdnpoli
#cdnmedia
#TrueNorthCentre
is a propaganda/disinformation apparatus. Period. It's not what it claims to be to
@CanRevAgency
. Its purpose is to bring down the Trudeau gov't & install a RW
#CPC
gov't. This "charity" somehow had revenues of nearly $1M in 2019. From where?
#cdnpoli
#cdnmedia
#TrueNorthCentre
has a Twitter account since 2015. This organization then acquired a small obscure BC-based charity with low revenues by 2018. By 2019 they had nearly $1M in revenues & moved the address to Calgary (yet says on their Twitter they're based in Toronto?)

.
#cdnpoli