We obtained 20 recordings of Emergency Operations Centre meetings and interviewed sources directly involved in the pandemic response.
They reveal micromanagement by Premier
@jkenney
, Health Minister
@shandro
, and cabinet, who sometimes overruled expert scientific advice
#ableg
On June 8, shortly before Stage 2 relaunch, here is what Alberta's chief medical officer of health, Dr. Deena Hinshaw, said about direction from a UCP cabinet committee:
#ableg
#cdnpoli

Here's what Dr. Hinshaw said the next day, hours before Kenney's Stage 2 announcement:
"I think what we are hearing — and we just want to test this with the minister's office — is they don't want us to enforce anything. (They) just want us to educate and no enforcement."
#ableg
Independent sources with direct knowledge of the
#ableg
pandemic response said Premier Kenney and cabinet continue to demand incredibly high levels of specific evidence before they will implement restrictions.
#cdnpoli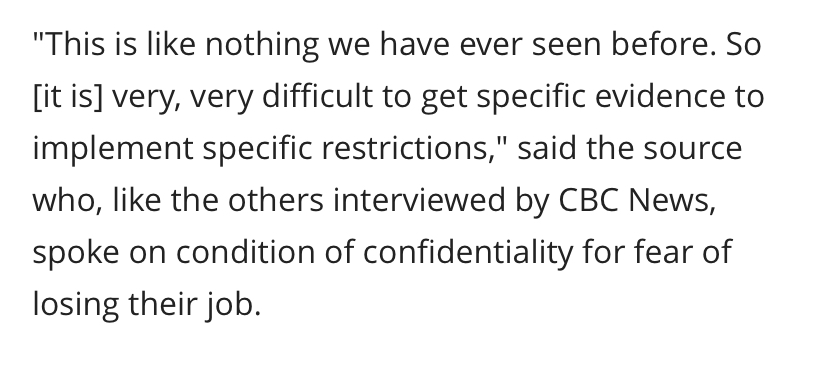 We also interviewed a source close to Dr. Hinshaw who said Hinshaw, in private conversations as recently as this month, has characterized her dealings with Premier Kenney and cabinet as difficult and an "uphill battle."
#ableg
#cdnpoli
This source said Hinshaw has suggested the cabinet has "tended to basically go with the minimal acceptable recommendation from public health."
#ableg
#cdnpoli
Here is what University of Alberta health law professor
@UbakaOgbogu
said about what this shows:
#ableg
#cdnpoli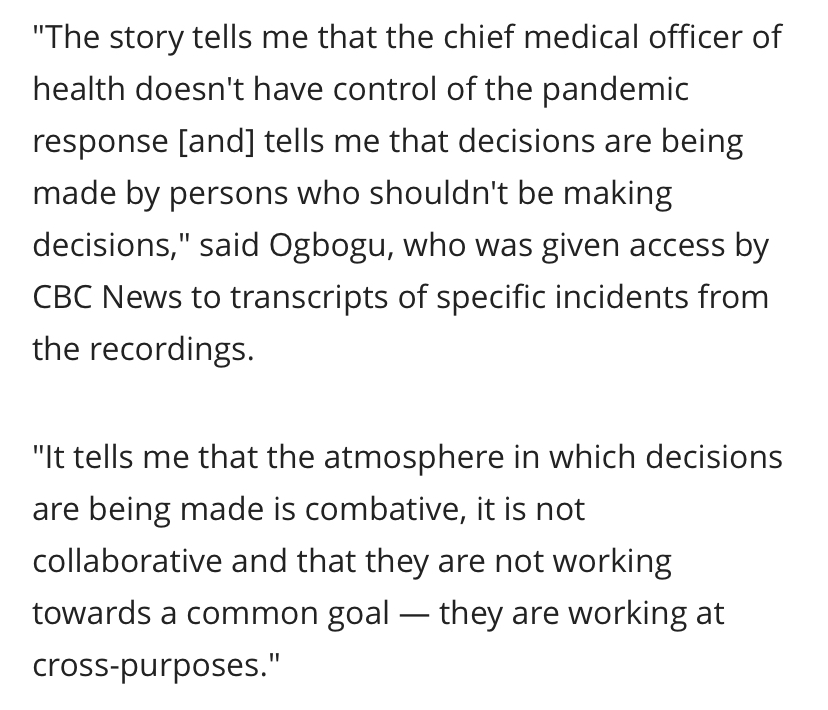 Premier Kenney, Health Minister Shandro, and Dr. Hinshaw would not agree to be interviewed on this. Here is part of how the premier's deputy press secretary
@HarrisonFleming
(who is paid with public money) replied to our request:
#ableg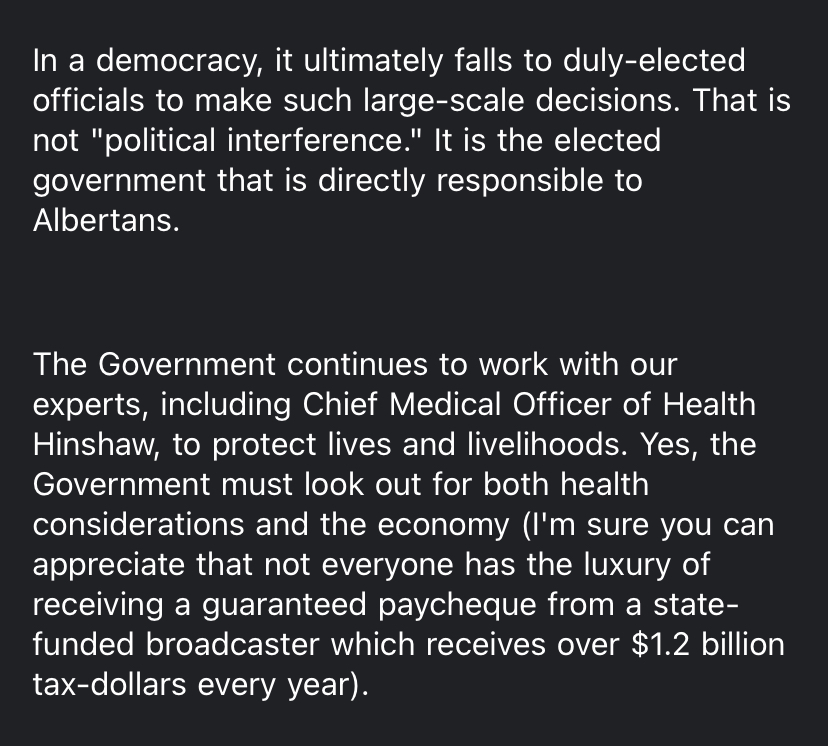 At her briefing yesterday, Dr. Hinshaw said her job is to provide a range of policy options to cabinet, who make the final call. She said she has "always felt respected and listened to."
She would not say what specific restrictions she has recommended that govt refused.
#ableg
COVID-19 has killed 500 Albertans so far. We have passed more than 1,500 new cases in a day. On Sunday, our new case count was higher than provinces with 2 or 3x our population. ICUs are overwhelmed. Health professionals and academics pleading for more aggressive measures.
#ableg
As always, but esp. for a story like this, thank you to our sources. We absolutely could not do this work w/o you, and we - and the public - greatly appreciate the risks you take.
Confidential tips?
[email protected]
Signal + encrypted email available.
#ableg
#cdnpoli