#Thread
: 26/11 : A plan to blame this attack on Hindus !
12 years ago today, nearly 200 people died because of the Jihadis Ajmal Kasab and Ismail Khan! But there's a seious backstory which was planned by senior leaders to set the 'Hindu Terror Narrative'
(1/16)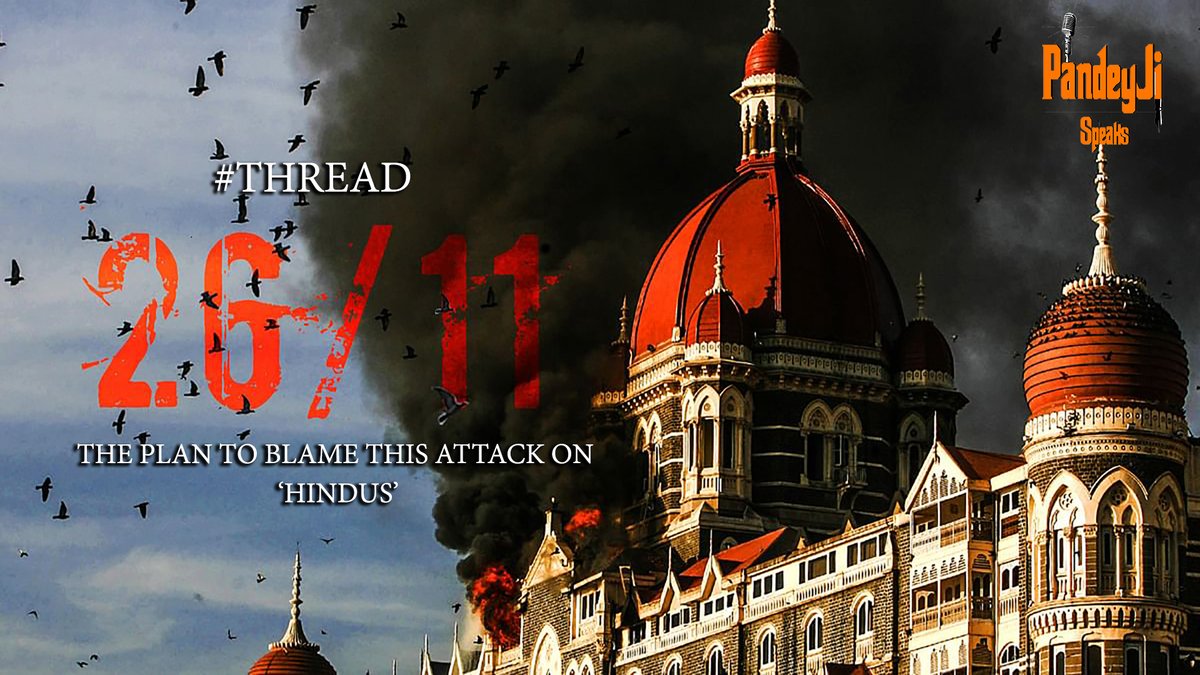 A complete plan was hatched by the senior Congress leaders including the then HM P.Chidambaram to blame the attacks of 26/11 of Mumbai on Hindus.The Hindu terror narrative was all set just that the plan didn't go as they expected.
How was plan to blame Hindus for this terror attack hatched?
Abu Jundal, a resident of Beed In Maharashtra had decided to take the way of Jihad to reach the heavens for his lust to get served by the 72 hoors as suggested in their holy book. Jundal was among the 6 main
planners of this attack and precise plan to attack Hindus for this attack was planned. The attackers were trained to speak in Hindi instead of Urdu, they were told to wear Saffron bands on their wrists and also were provided with fake ID with a Hindu name 'Sameer Chaudhari'
, Hyderabad, 500060, resident of 254, Teachers Colony, Nagarabhavi, Bengaluru," Coming back to the story, Jundal along with 5 others trained Kasab, Ismail and others the Hindu ways of conversing, and had told them that the fake ID should be there on their bodies at any cost.
Jundal had drafted a letter that would be sent to media houses as soon as the attack took place and the blame would be on 'Deccan Mujahadin' a non-existent terror group. This was done so that, the fake Hindus (kasab and Ismail)
would wish to blame this attack on Muslims and thus the media would believe that Hindus can go to any extent to prove the Islamic terrorism.

It was hoped that after IDs with Hindu names and saffron bands would be found, the suspicion would go towards Hindus,
and the Police would conclude that a Hindu group wrote the letter and tried to blame a make-believe Muslim group to mislead the investigationBut all this went in vain when Kasab was captured and
peoplelike Digvijay Singh, P Chidambaram and others were still blaming the Hindus for this attack.
Mahesh Bhat and others including Diggi Raja launched a book named '26/11- RSS ki Sajish' !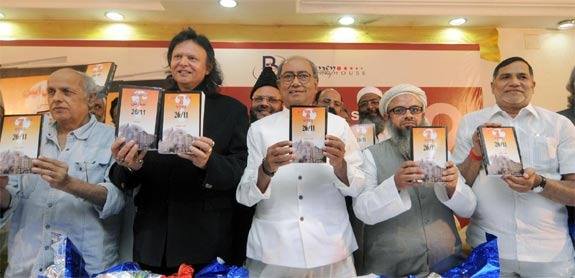 And the worst part is even today congress leaders dare not to accept that Diggi and Chidu were desperate to blame Hindus for this attack. It is because of Hutatma Tukaram Omble that Kasab was caught live and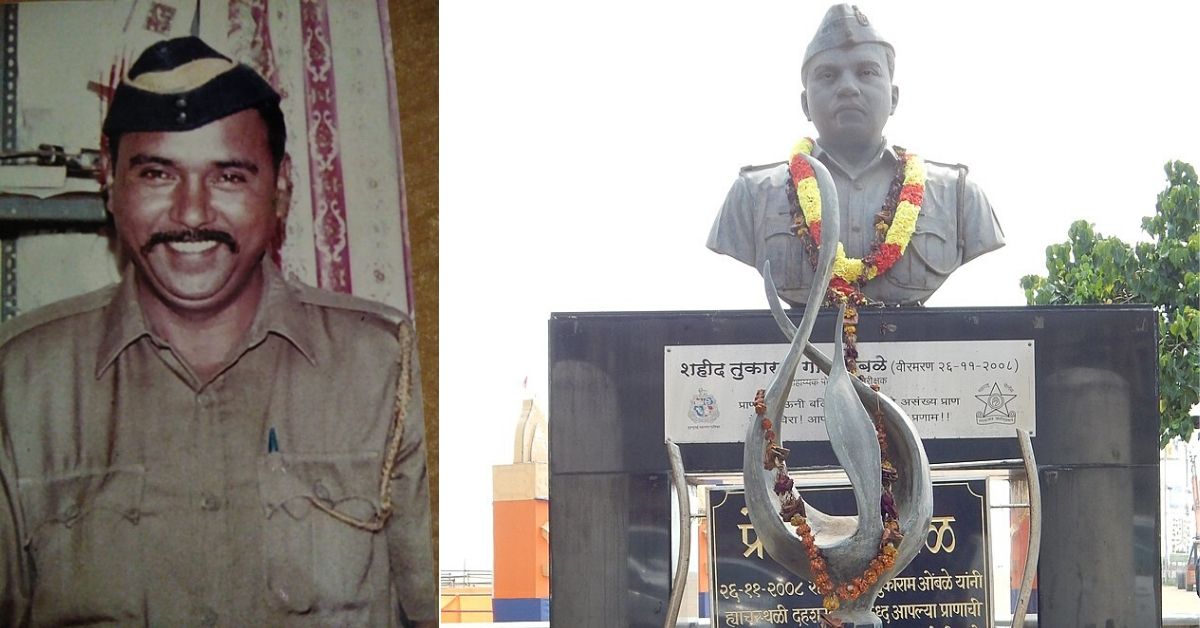 Always remember,that 26/11 attacks was the failure of the then government who had got intelligence report months before the attack was planned, and also Kasab and Jundal in their statements have confessed that they had help from the Inside(India) from very influential people
(16)
Statement of the then HM OF Maharashtra R.R.PATIL

https://twitter.com/malhar_pandey/status/1331824033403342849?s=19
Home Minister during this time was Shivraj Patil and not P.Chidambaram.
Shivraj Patil resigned from the home ministry on 30th Nov 2008 !