Thread:
4522 runs as an opening batsman at 61.10. Ahead of the rest of the field across the history of Test cricket by more than five runs per innings.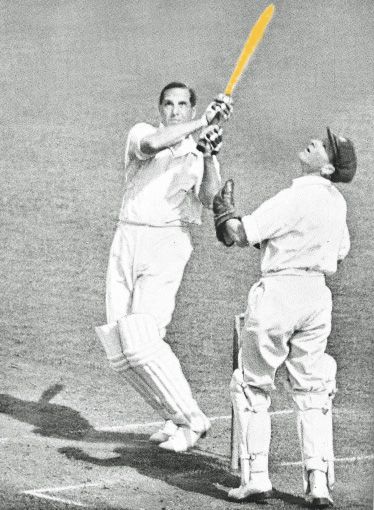 Len Hutton followed them a decade later. Together the triumvirate of Hobbs, Sutcliffe and Hutton stand head and shoulders above any other opening batsman … ever.
Yet, Sutcliffe is seldom spoken of when great, and often not so great, opening batsmen are recalled. Precious little is documented in terms of eulogies to his craft of batting.
He was not a pretty batsman; just one of the greatest of them all … who ended with better returns than Jack Hobbs, Wally Hammond, Frank Woolley and the rest of them.
No wonder Neville Cardus, that doyen of cricket writers, wrote sparingly about Sutcliffe while weaving his intricate tapestry of metaphors around his celebrated opening partner Hobbs.
Cardus wrote about Hobbs batting — at the wicket, at the nets, in the prime of his life and as an aged master. But when he wrote about the great man's illustrious partner, it was mostly as an afterthought.
Cardus of course did not like Sutcliffe's penchant for Saville Row suits and expensive hats. That, to this eternal snob, was a professional cricketer reaching above his station.
Often cavalier approach towards facts can be taken as beautiful writing with no intended harm, but it partial telling, untruths, higher truths, and all that result in a wrong picture and spoiling true legacy.
True history is in records, scorebooks, ledgers ... not reports
That is one of the reasons why we see two types of all-time England XIs today. One who hurriedly jot down Boycott and Cook as openers recognisable from TV screens. The others who delve through pool of cricket-memories and choose Hobbs and Hutton.
Sutcliffe is almost always ignored. In spite of averaging more than 5 per innings than any other opener in the history of the game. (Min Qual 2000 runs)
Sutcliffe's approach to the game can be summed up with this characterising anecdote. When congratulated for saving England with yet another stubborn rearguard innings, Sutcliffe once responded, "I love a dog-fight."
A self-made batsman who towered over most of the celebrated princes of the game. Herbert Sutcliffe was born on 24 Nov 1894.