1/ We believe that rebuilding our economy post-COVID presents an opportunity to also embrace equity, diversity, and inclusion. We present the
@JoeBiden
&
@KamalaHarris
administration with five policy recommendations to
#BuildBackBetter
.
https://bit.ly/3m3ee27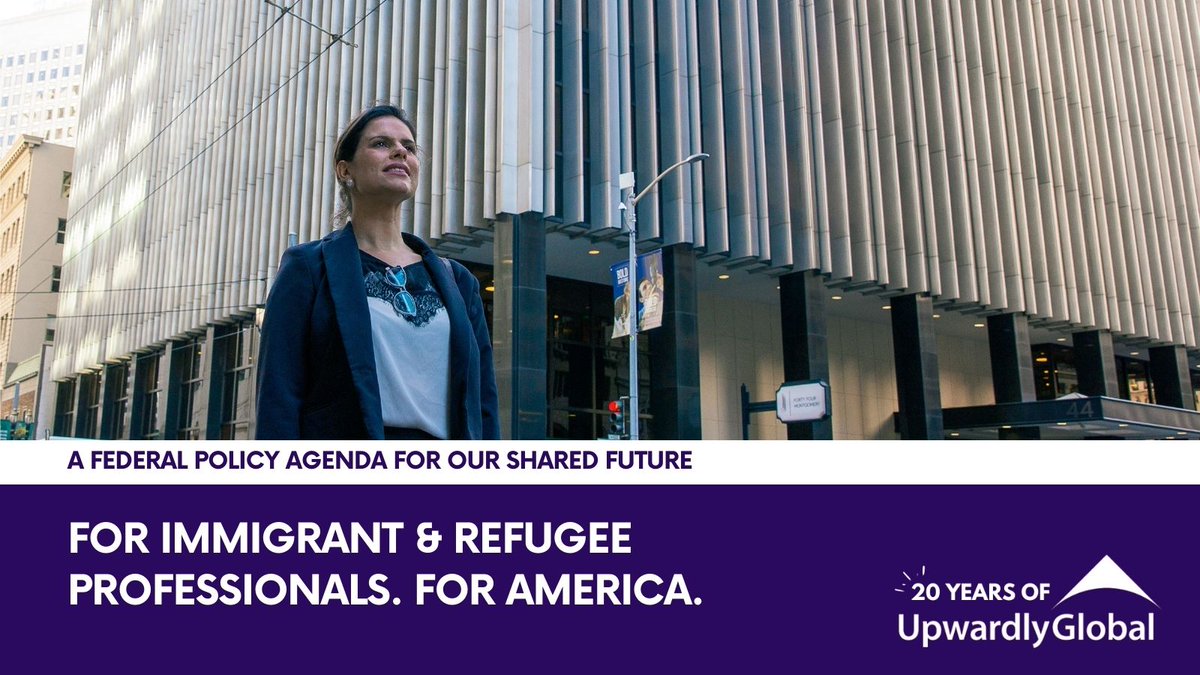 2/ Immigrants, refugees, & asylees have always brought incredible potential to our country. And today, their skills are urgently needed to respond to the global
#COVID19
pandemic, support our immediate economic recovery, and ensure our long-term economic competitiveness.
3/ However,
@MigrationPolicy
data finds 2M college-educated, work-authorized immigrants un- or under-employed, unable to contribute their skills. Among them are 165K internationally-trained healthcare professionals, sidelined from our
#COVID19
response.
https://bit.ly/39iA665
4/ We can
#BuildBackBetter
by removing barriers that limit the essential contributions of these immigrant professionals, along with other underrepresented communities in our workforce. Here are FIVE ideas for the Biden-Harris administration to tackle in their first 100 days.
5/ RECOMMENDATION ONE: Advance both skills & equity in the U.S. workforce through federal appropriations for skilling, language access, & training. The Economic Recovery Task Force must consider immigrants & refugees in building pathways to mid- and high-skill careers.
6/ RECOMMENDATION TWO: Ensure timely access to work authorization for immigrants, refugees, and asylum seekers A funding showdown at
@USCIS
and Trump-era policies have put the means to self-sufficiency out of reach for too many – at a significant price for our workforce.
7/ RECOMMENDATION THREE: The Biden-Harris administration has promised two years of tuition-free community college. Let's build accessible pathways to high-demand careers with English-language and vocational English supports, career counseling, and other wrap-around supports.
8/ RECOMMENDATION FOUR: Establish a federal-level Office of New Americans to scale state and local success in immigrant immigration. State & local agencies have long led nimble, innovative work on immigration. A federal agency can scale promising practices.
9/ RECOMMENDATION FIVE: The Biden-Harris administration can champion diversity, equity & inclusion in the private-sector U.S. workforce through a federal tax incentive program. Here's the business case for DEI, published in partnership w/
@WESGlobalTalent
https://bit.ly/3778IVI
10/ Check out our full set of recommendations here and help us spread the word. Together, we can
#BuildBackBetter
, building a country where EVERYONE can fully contribute their skills & thrive.
https://bit.ly/3m3ee27