#PostMedia
along with
#PierrePoilievre
& other
#CPC
hacks, all rolled out the exact same messaging at once. Making the false claim, in fact, the disinformation & propaganda claim, that "800,000 ineligible people" got
#CERB
. Other online RW media, followed suit.
#cdnpoli
#cdnmedia
Revenue Canada had to come out to dispel this false claim levelled by
#PostMedia
&
#CPC
.
This is also the
#CPC
plan to take power, with the aid of US hedge-fund controlled Postmedia & other propaganda outlets, sow division via disinformation & propaganda.
#cdnmedia
#cdnpoli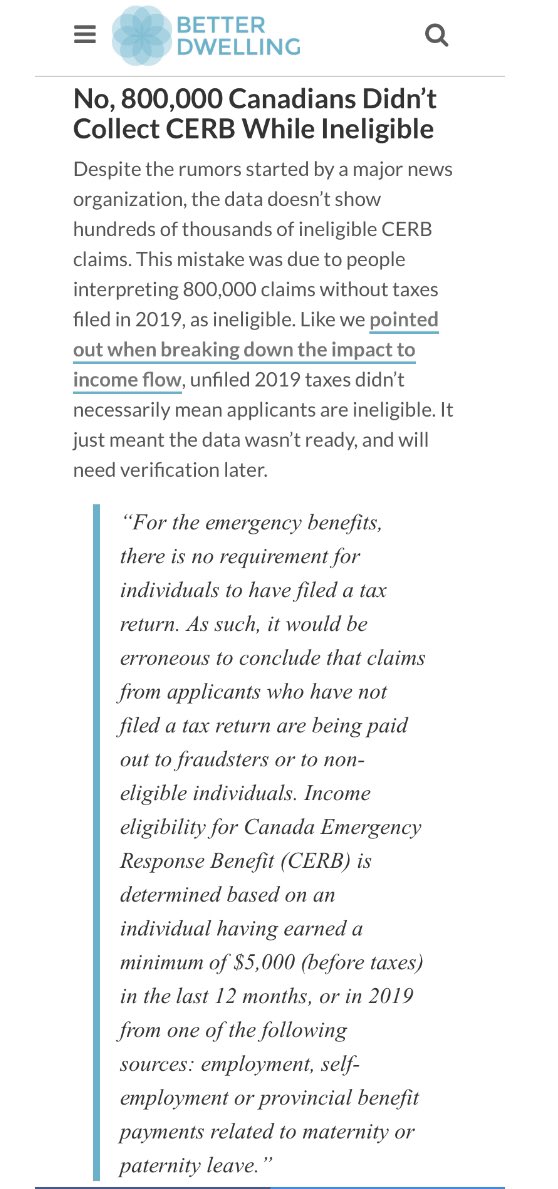 In spite of Revenue Canada correcting the record on this propaganda,
#PierrePoilievre
,
#PostMedia
& other disinformation rags like
#BlacklocksReporter
#PostMillennial
etc, continue to amplify the same false claims. Clearly none of these publications care about the facts
#cdnpoli
https://twitter.com/HeatherMoAndCo/status/1329833813921378304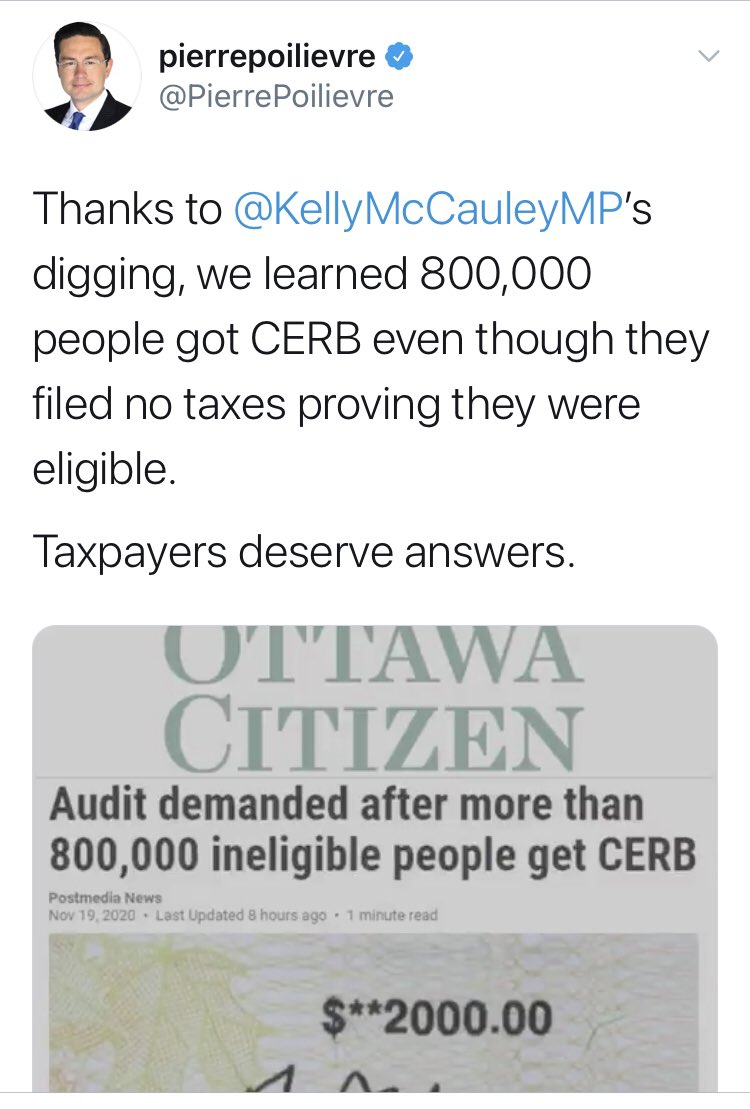 Thanks to all who posted this piece by
@LindsayTedds
. Great fact-based article exposing this latest assault on the facts, in an attempt to sow propaganda by RW media &
#CPC
.
#cdnpoli
#cdnmedia
https://deadfortaxreasons.wordpress.com/2020/11/19/no-800000-ineligible-canadians-did-not-receive-the-cerb/