Yesterday, I just had to see for myself. I visited the voting precinct in Madison County's 1st District at The Mark apartments' clubhouse/leasing office in NE Ridgeland that was recently and quietly rezoned to double its voter occupancy. (Re:
@ashtonpittman
/
@MSFreePress
)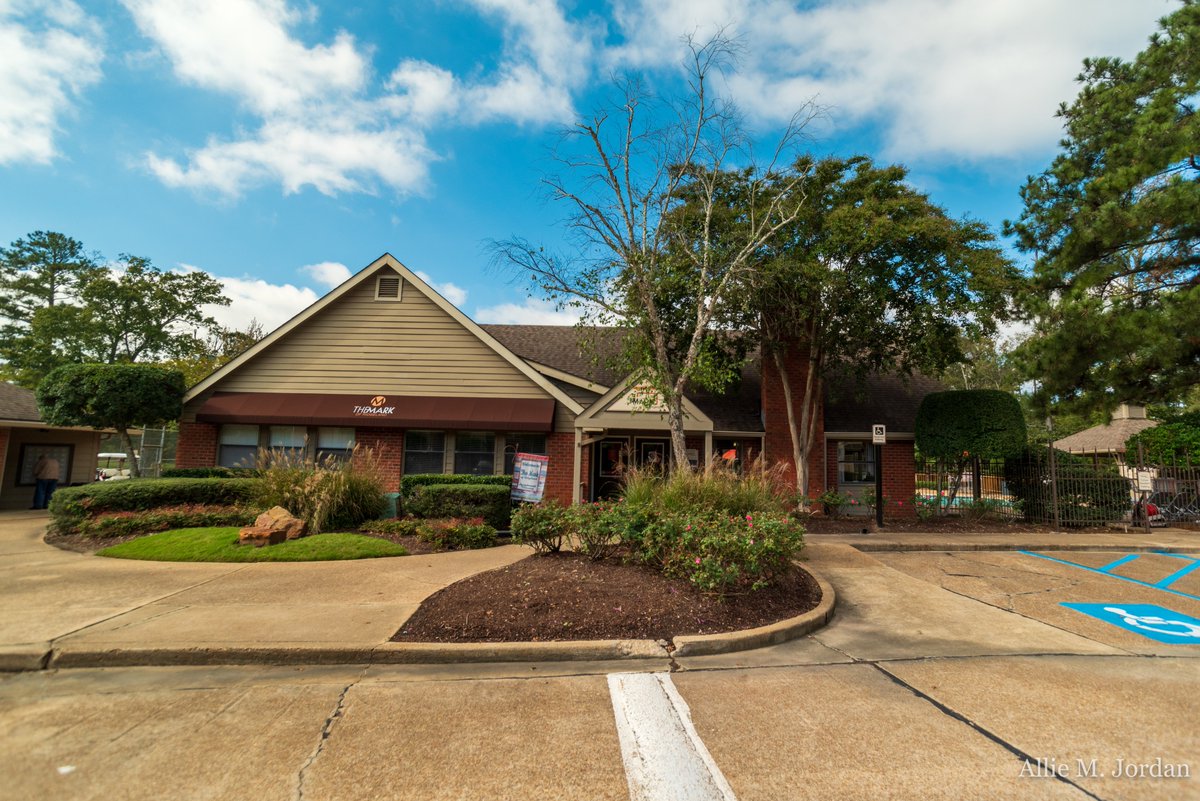 I asked Jones if Carney had mentioned plans to expand parking. None. I asked her if Carney had mentioned if there'll be a police presence. Jones said yes, but Carney gave her no further details about a plan of action. Carney only mentioned she'll put up signs on Monday.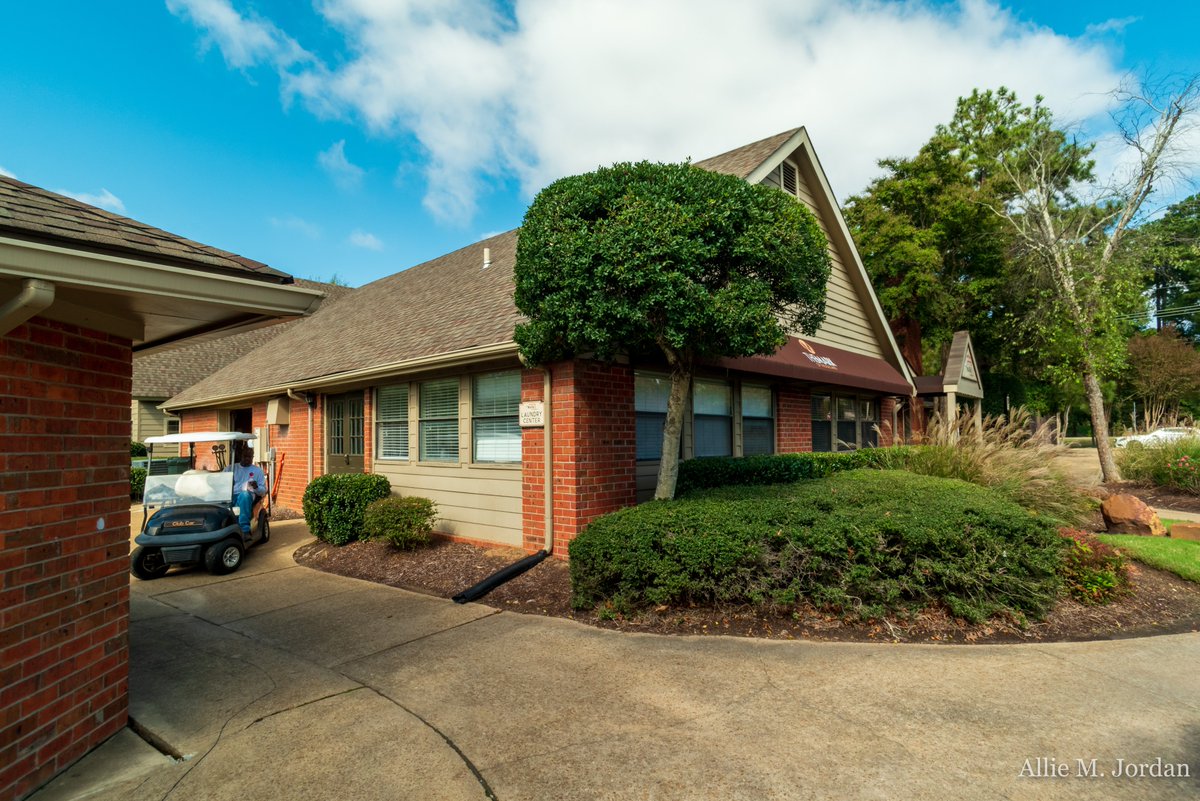 The Mark's leasing agent, Yannet Bouder, expressed concern about the 3,600+ voters only having only 5 machines. "[Carney] said that we could maybe fit 3 voting machines here. [kitchen counter] And I guess the others can go over there?" [the opposite corner]
As Bouder showed me around the clubhouse where many voters are expected to wait to enter the small space to vote, she strategized on how to use the space efficiently. "They could use this back gate as the entrance. And then the voters could exit through the front door."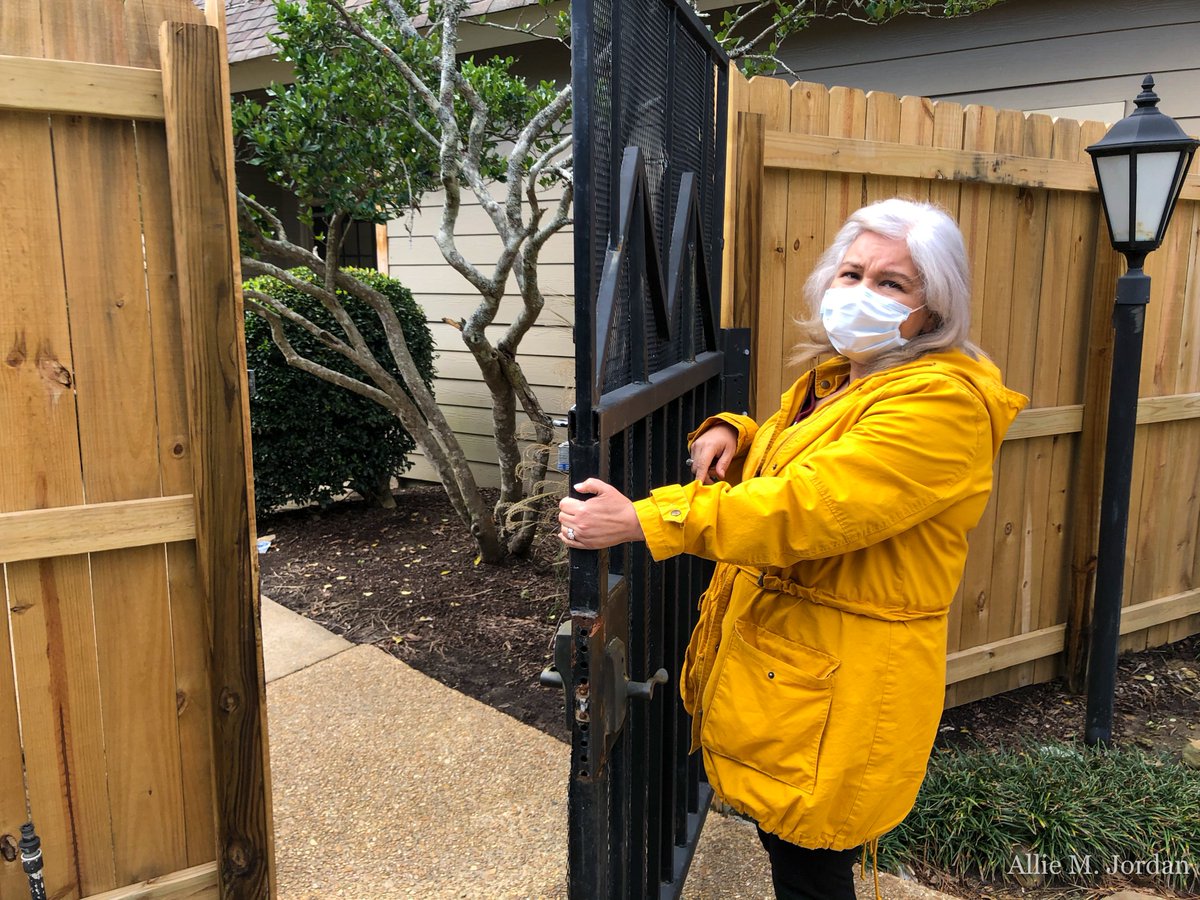 Though both Jones and Bouder were super helpful and kind, they had not received any instructions nor made concrete plans on how to prepare the clubhouse & parking lot for the influx of voters coming on Tuesday. Nor should they have to. It's not their job.
The parking situation is dire. They will supposedly offer 30+ spaces and 3 handicap spots, but there are only 2 handicap spots by my count. Bouder told me, "We have the parking spaces in front that we try to keep free, but you know…"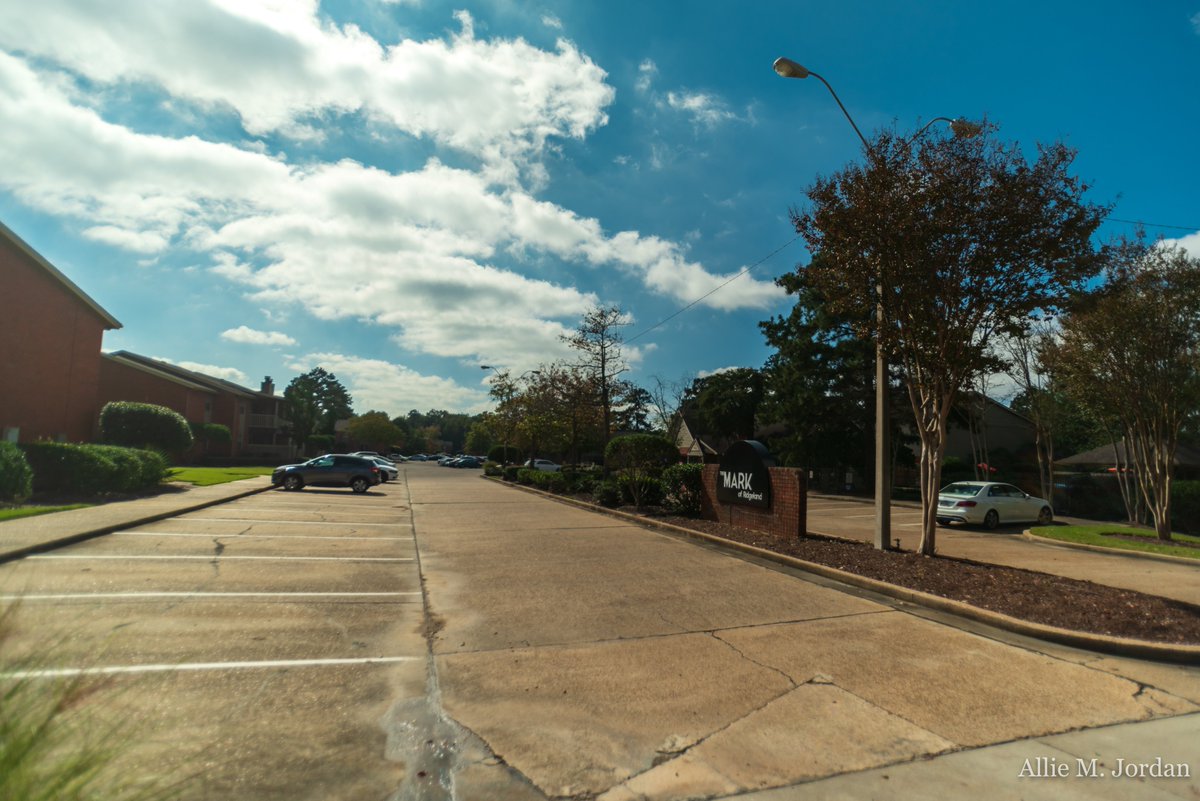 To my knowledge there had been no announcement made to The Mark apartments residents about keeping the parking spaces in front of the clubhouse / office open. (To be clear, I did not ask about an announcement made by The Mark specifically.)
The entrance to the Mark precinct is on the busy Lake Harbour Drive. There is another exit from the apartment complex in addition to the one in the photo, but let's also remember, these are peoples homes, yards, parking spaces, etc. And - there is no set traffic plan!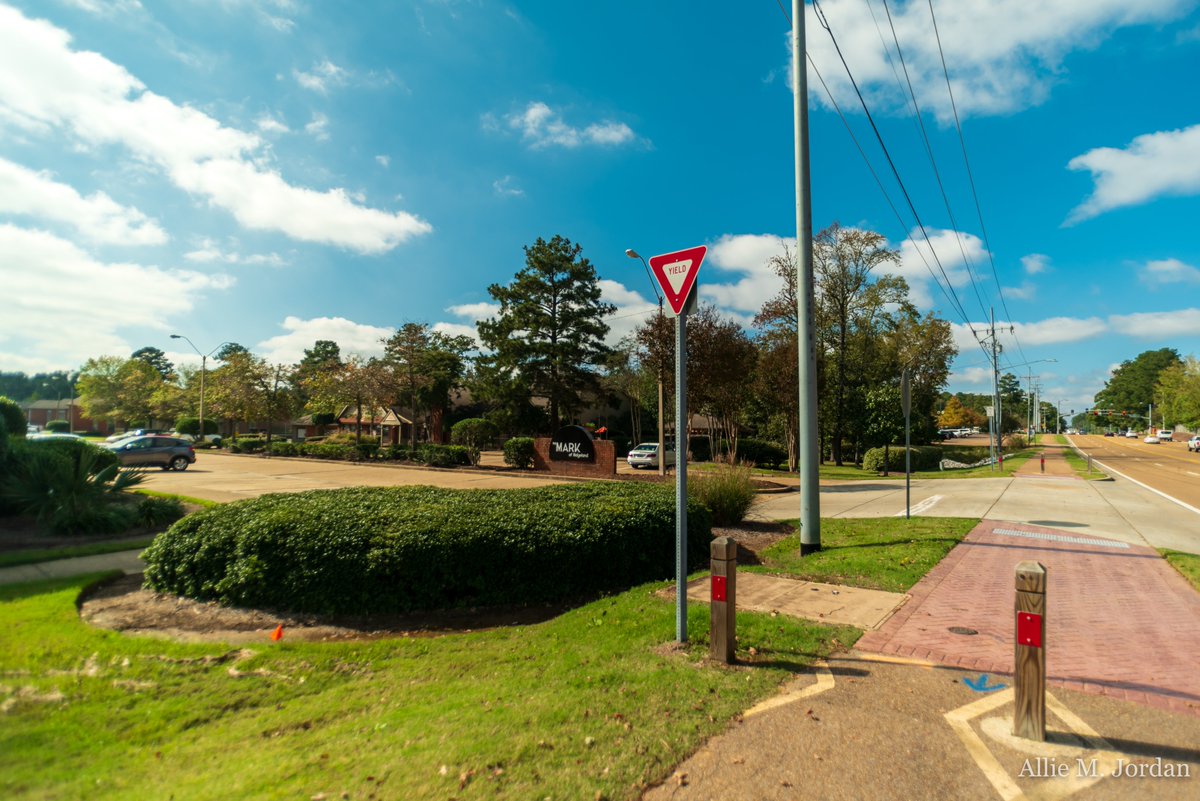 Yesterday, I also visited the Ridgeland Recreational Center, the precinct that will serve HALF the number of (now majority white) voters with double the amount of voting machines (10) as The Mark apartment precinct. Full disclosure - this is where I vote.
The parking situation is more than ideal; it's an EXCESSIVE amount of space for the number of voters being served. If the lot in front miraculously fills to capacity, there's another parking lot of the same size on the backside of the rec. center within walking distance.
I did not go inside of the rec. center, but trust me on this one... there's ample space for voters to practice social distancing and in case of bad weather, there's plenty of covered space outside for everyone to wait in line.
This is what
#votersuppression
looks like in 2020.
It is scarier than any ghost story, Halloween costume, or haunted house.
It's important to hold our leaders accountable (like Helen Carney, Anita Wray, and the Madison Co. Election Commissioners office), but even more important for us to replace the politicians that don't serve ALL of their constituents.

VOTE FOR CAROL MANN, MADISON COUNTY!