War is not only about land and sovereignty, it is mainly about people. People whose lives get destroyed. Please meet one of my closest friends Jamshid Rzaguliyev. Jamshid was born in the Vejnali village of Zangilan and was 16 when the first
#Karabakh
war came to his village...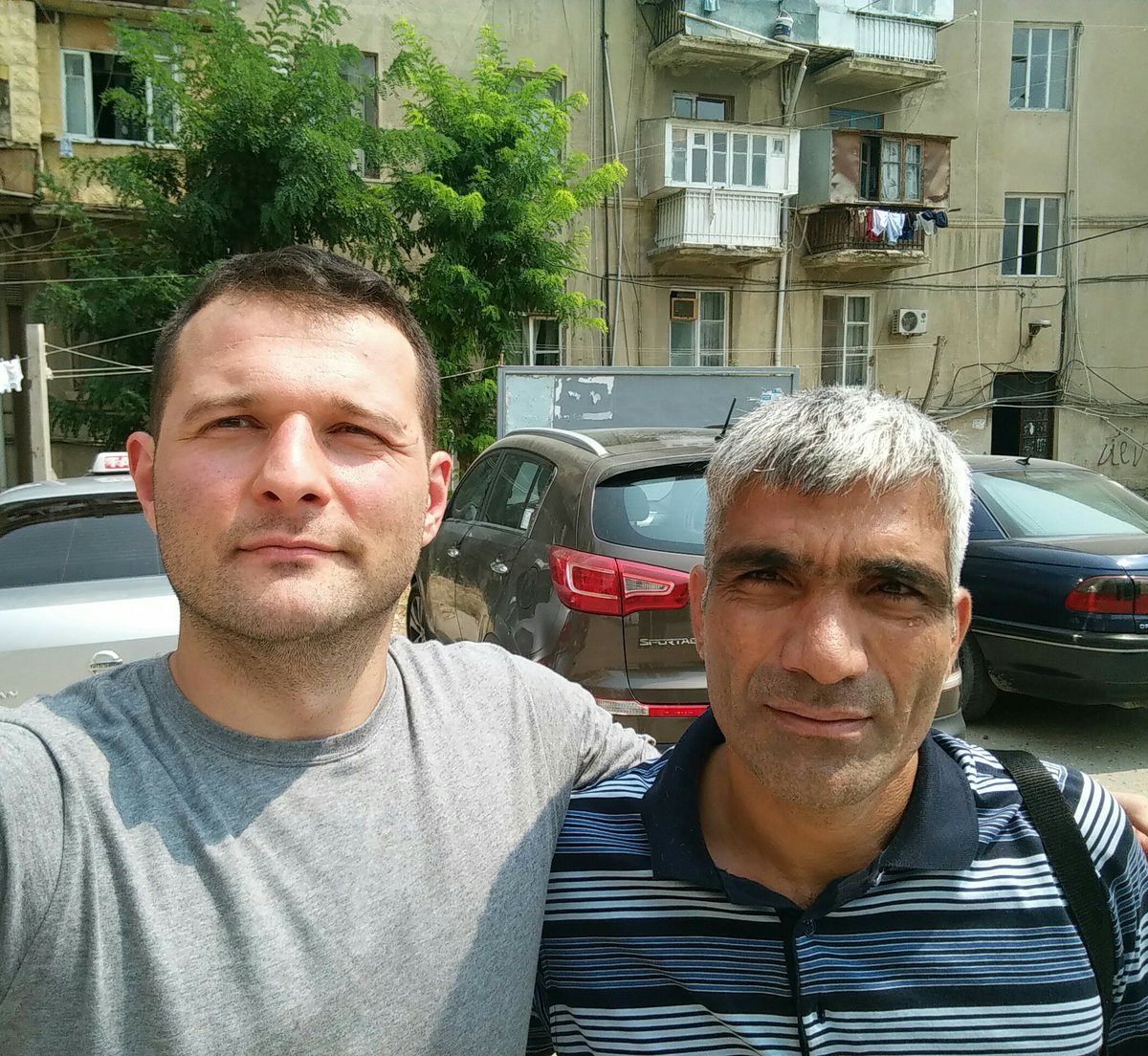 To escape the ethnic cleansing by the attacking
#Armenia
-n army he and his family had to flee their house and run for their lives. He was tasked with burning the house and killing all the livestock not to leave anything to the enemy. But he couldn't destroy his own home...
Once he turned 18 he joined the war as a volunteer and stayed in the Army forces until 1995. He was very well read and was a communist by ideology. But the trauma of the war did not let him to pursue higher education or choose a career of his liking. When I met him in 2009...
he was suffering from severe case of PTSD, his deceased army friends were coming to him in his dreams and his body was full of shrapnel which surprised every X-ray worker.
#Armenia
-n army took everything from Jamshid, but he realized that we need to learn to live here together...
He was trying to enjoy life, have hobbies, even was a goalie on our futsal team. But his psychological state kept worsening. He wasn't able to maintain a relationship, so never built a family. Therapy, medicine didn't help...
Jamshid was self-medicating with substance abuse just so he can fall asleep. He was feeling that the life was escaping him. All he wanted is to see his village in Zangilan one more time before dying.

As I was leaving for my internship, I said my good byes and hugged him...
These are the areal view of the village. Nothing is left. Occupants took it apart stone by stone and left the foundations. Same goes for most of the towns and villages in the occupied area. They are all razed to the ground. Was it so nothing is left when they had to give it back?
Maybe it is for the better that he didn't get to see this day?

Now, it will be up to me, to travel to the site of the village after the war and bring some soil from there onto Jamshid's grave. Rest in peace friend, you home is back.