Today is your LAST day to vote early, so we've made a thread of all the information you need to get yourself to the polls.
Share it with everyone you know and tell them to follow us on Twitter for helpful Travis County election updates and fun GIFs.
#VoteEarly

#VoteTravis
Have we mentioned it's the last day of early voting? The polls are open from 7 AM-7 PM, and mega-centers are open until 9 PM.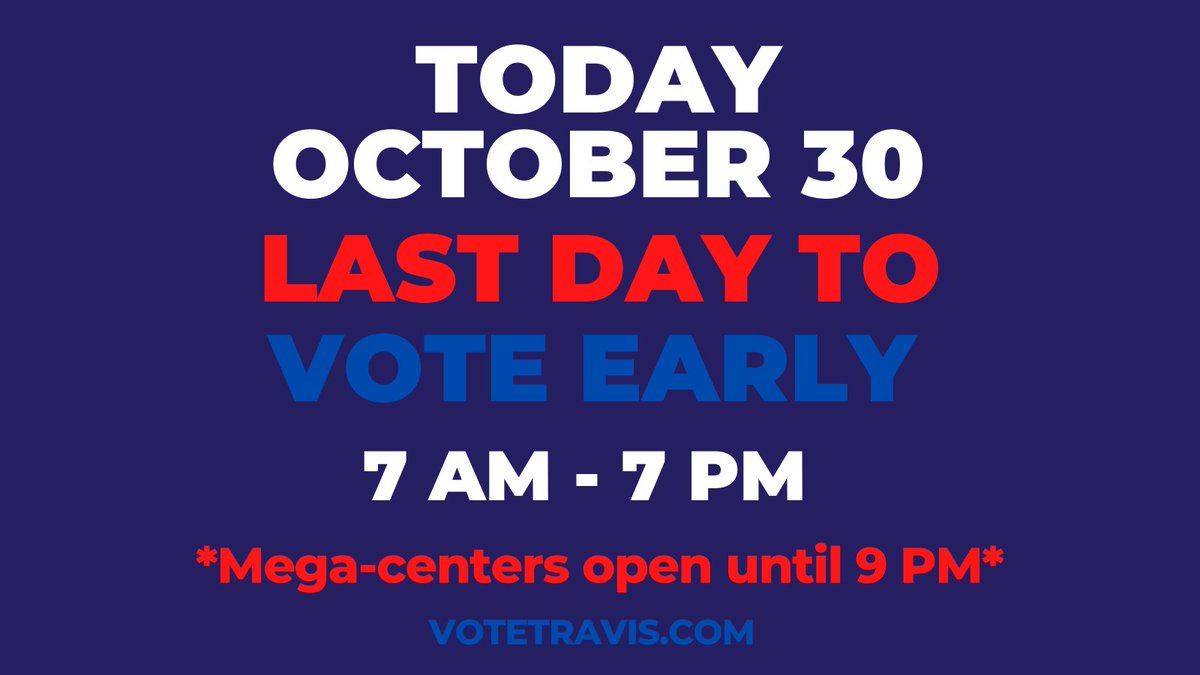 We may have told you a few times about
http://VoteTravis.com
, but in case you're new here, we'll say it again.
http://VoteTravis.com
has everything you need to make your early voting plan: a list of polling locations, a wait time map, and personal sample ballots.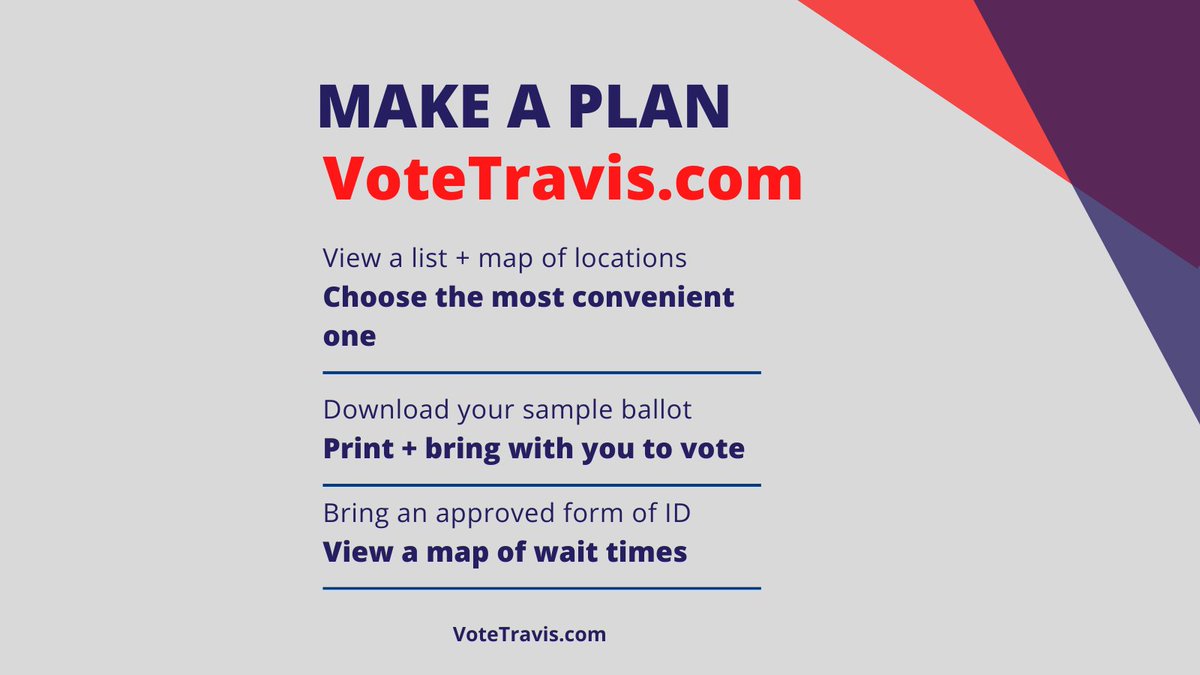 Cell phones aren't allowed within 100 ft of a polling place entrance. Pro tip: print your personal sample ballot and bring it with you to vote.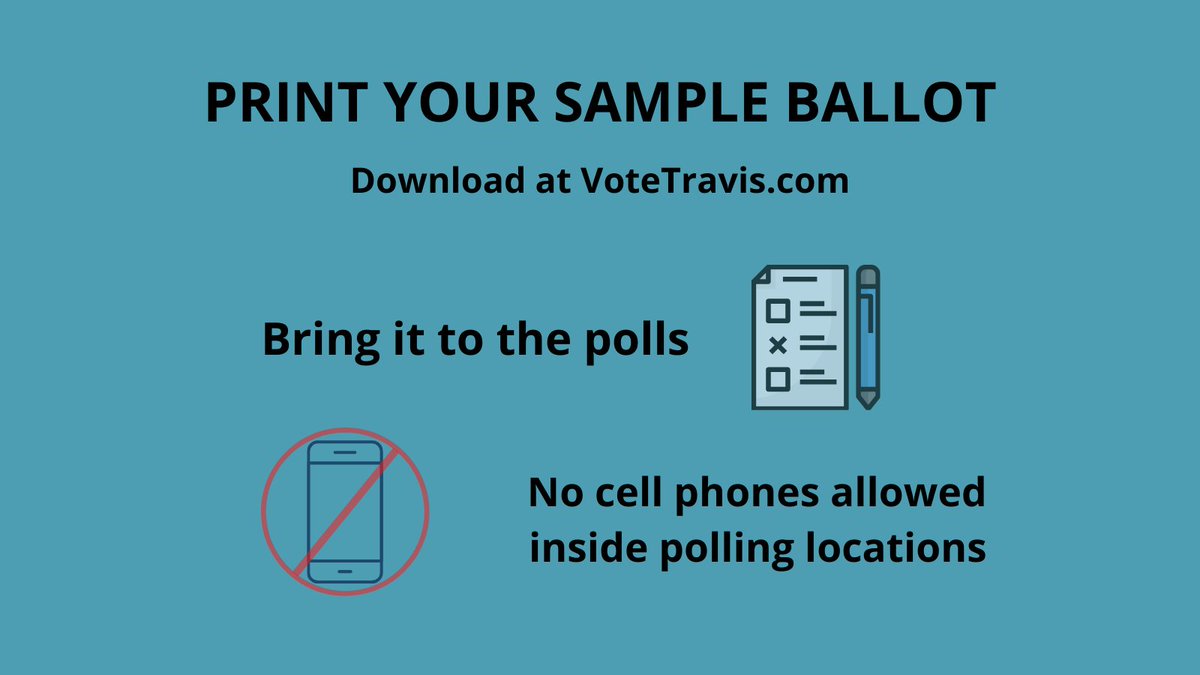 Remember- there is no longer straight party voting in Texas, so you'll have to mark each race individually. (This is where that printed sample ballot comes in handy.)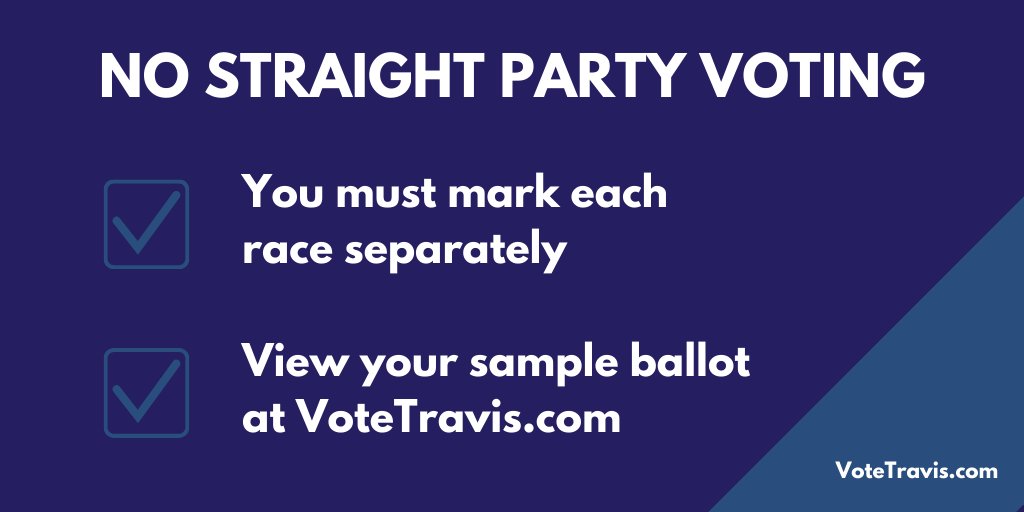 Be sure to bring an acceptable form of ID with you to the polls. It's required in Texas and
http://VoteTexas.gov
has more info.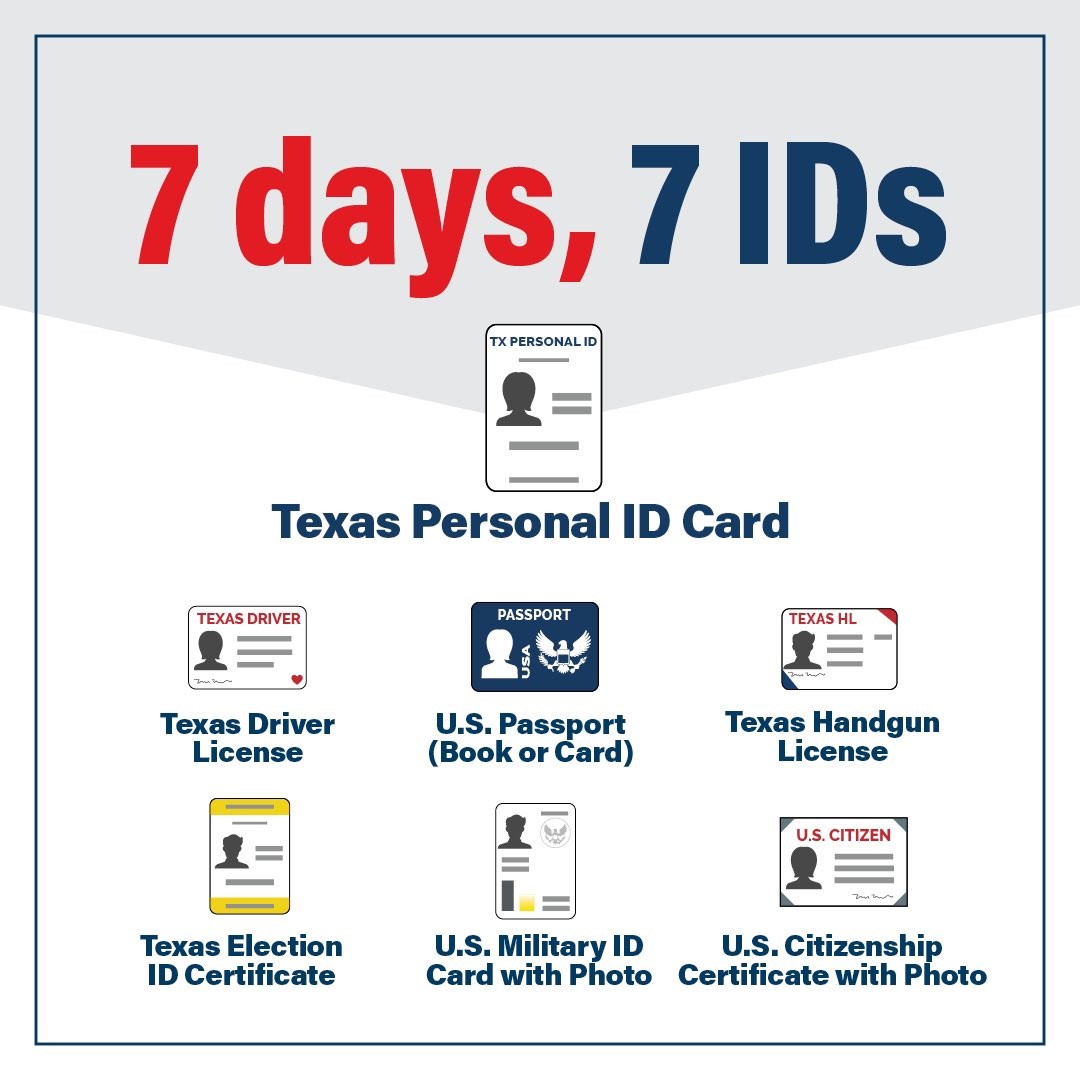 In Travis County you can vote at any of the 37 early voting centers. Pick the location that appeals to you the most or has the shortest wait time and go vote.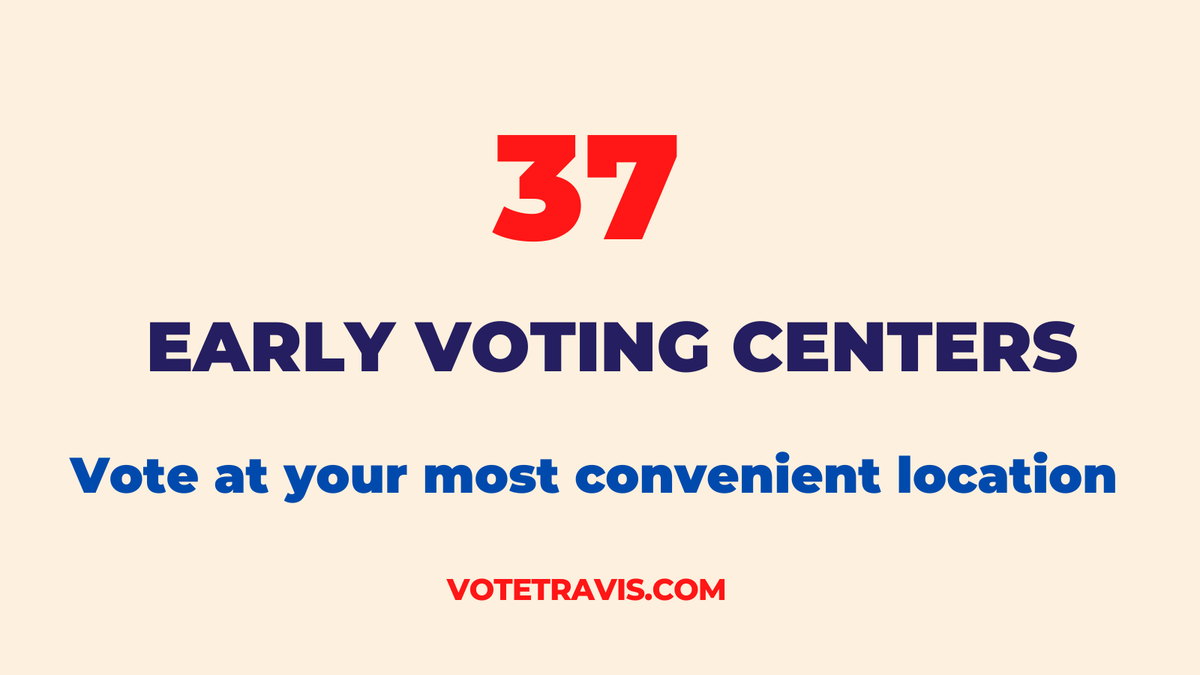 As we previously mentioned, all 5 mega-centers are open until 9 PM tonight. This gives you night owls an extra two hours to vote.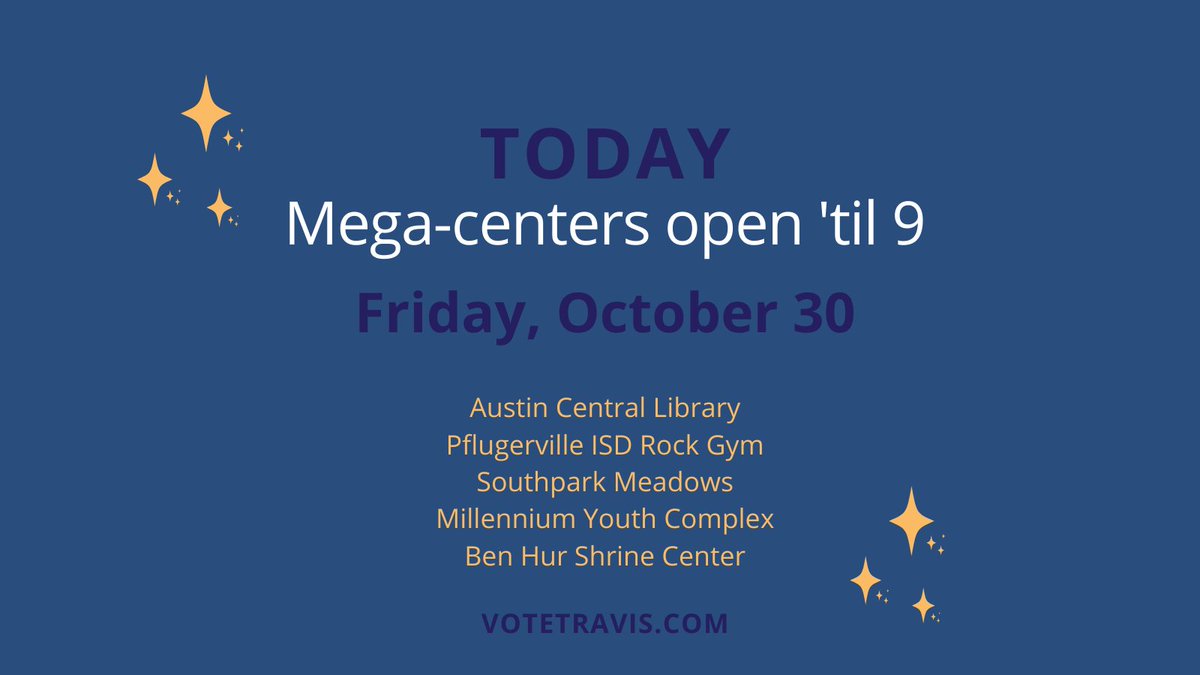 Wondering how we're keeping you safe at the polls? You'll get a finger cover and popsicle stick to check in and make your selections on the machine. Hand sanitizer is available and machines get wiped down throughout the day.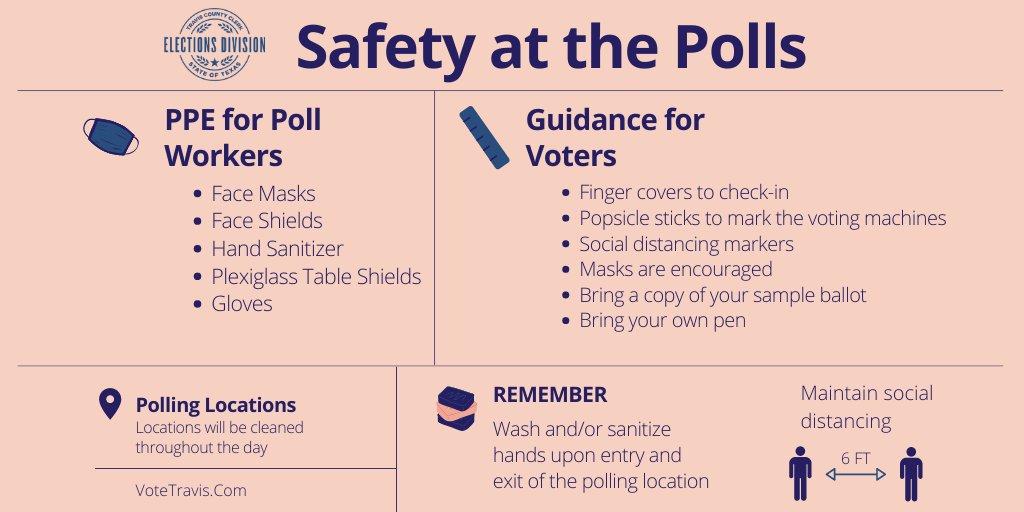 Aren't sure about your voter registration status or if you're registered in Travis County? Call the Tax Office at 512-854-9473. If you're eligible to vote a limited ballot, today is your last day. You can vote your limited ballot at 5501 Airport Blvd from 7 AM-7 PM.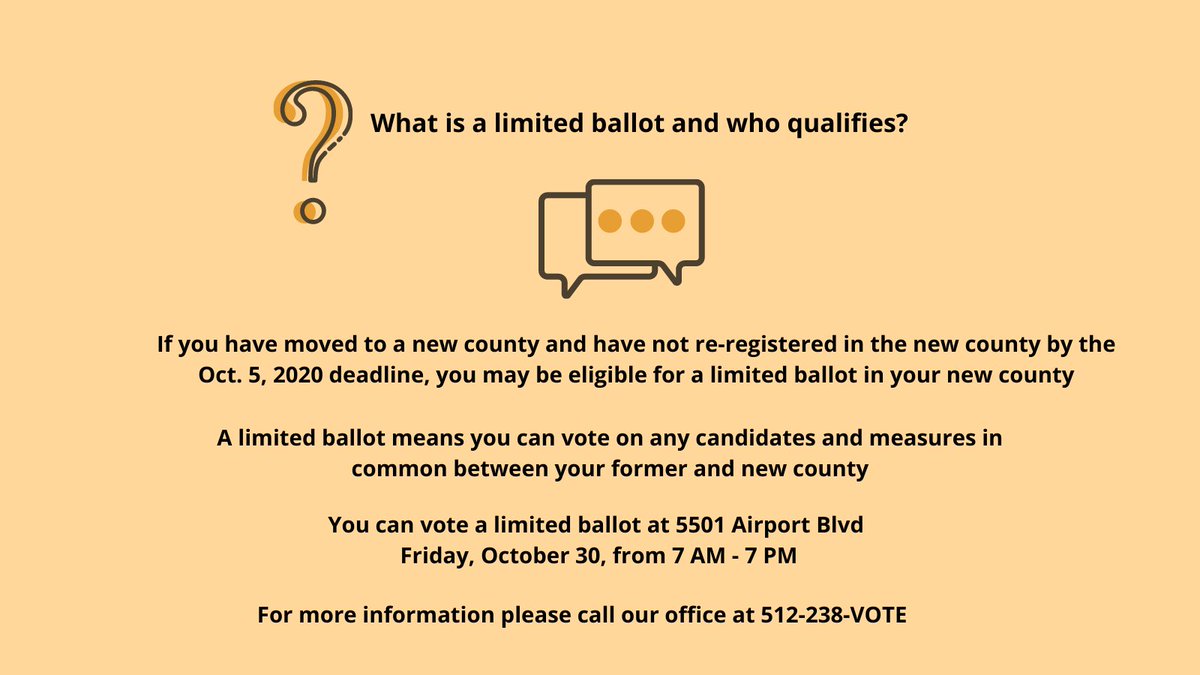 Do you have a mail-in ballot you still need to return? Your best bet is now hand delivering it to 5501 Airport Blvd. You can do this today through November 3. Bring ID, sign a roster, deposit your ballot. That's all it takes.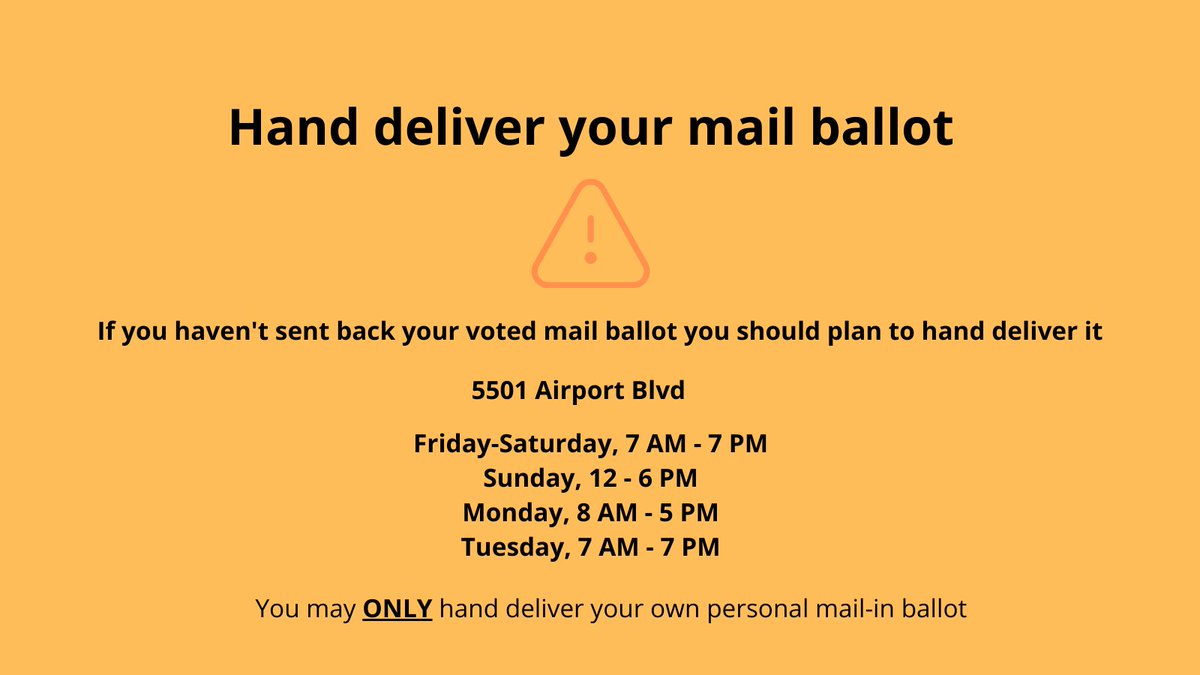 If you've already returned your mail-in ballot you can go to
http://VoteTravis.com
to see if it has been received by our office. Enter your info under "Voter Lookup" and click "BBM Status".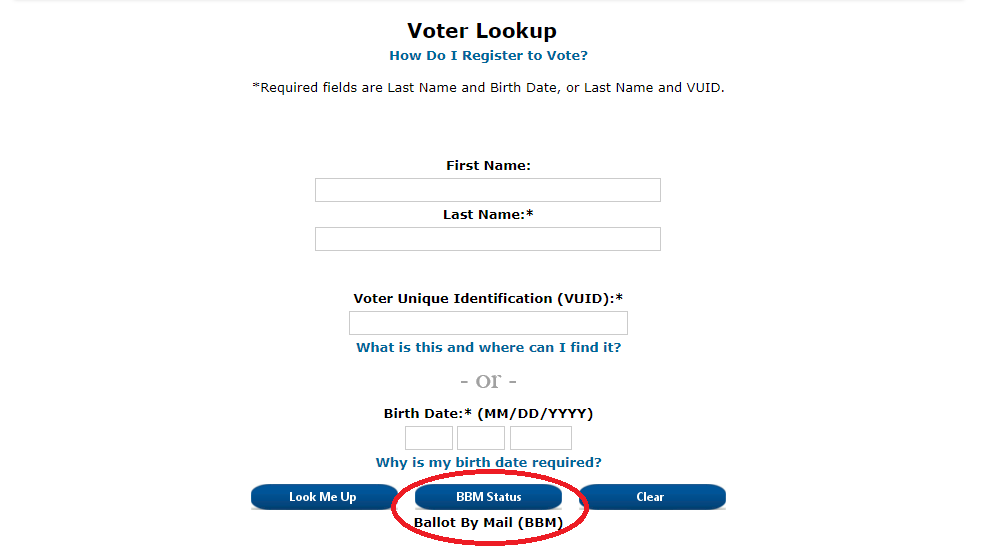 We think that covers it for now, but if you have any other questions our call center is here to help. Give them a ring at 512-238-VOTE.
Now that you have all this useful info, do yourself a favor and avoid Election Day lines. Go vote today + tag us in your
#iVoted

selfies so we can show Twitter how awesome Travis County voters are! Oh, & go get us more Twitter followers so more people can see this important info.