If not for the racist stuff in the 40s, this sequence would be the most shameful thing DC Comics has ever published.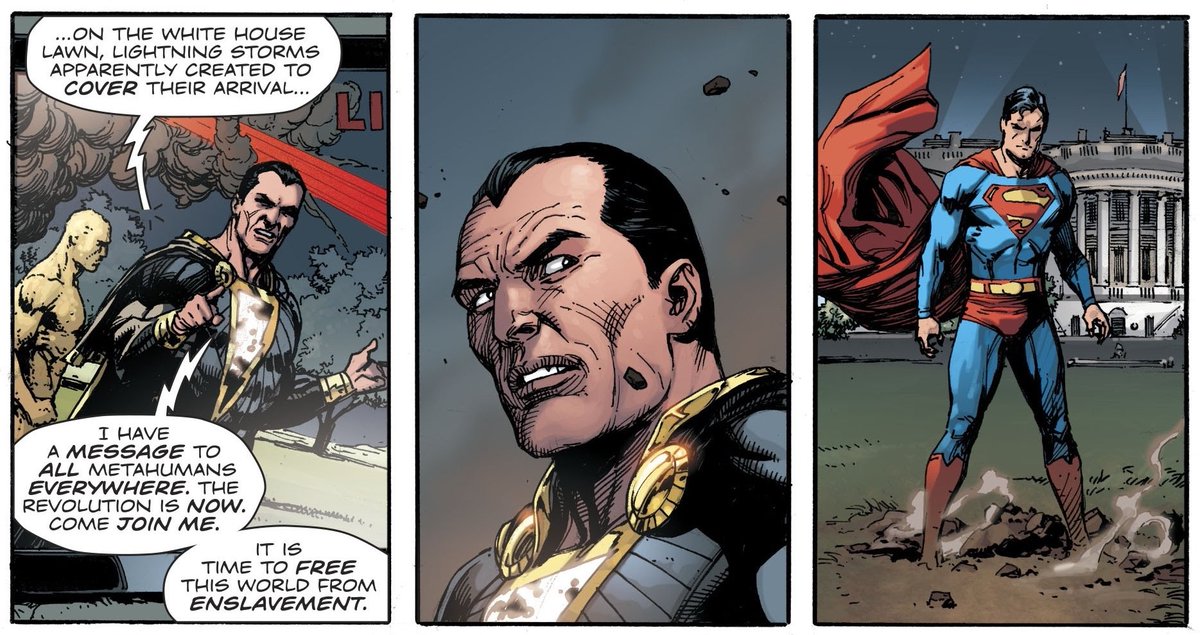 For context,

1. That is an explicitly Trump-occupied White House that Superman is protecting from the scary brown man talking about liberation in this issue that was published less than a year ago
2. The dude behind Black Adam? That's a middle-eastern refugee child who hugged Superman in previous issue. With sand powers. Superman will be punching him later in defense of Donald Trump.
Excuse me, this was published slightly over a year ago, I forgot about the mad delays that went on here.