THE DIFFERENCE BETWEEN REAL UNDERGROUND MUSIC AND FAKE UNDERGROUND MUSIC (HYPERPOP AND GLITCHCORE)

A Thread:
1. Real vs fake

REAL: A real underground OG would be SpaceGhostPurpp. Pioneered the game (Put rocky on) and stayed true to the underground. Founded Raider Klan which started hip hop and trap

FAKE:

Glaive. No swag (Looks like he should wear glasses) Glitchcore artist.
2. Aesthetic is everything
REAL: All black Raider fit to show your in Raider Klan (Raider Klan started goth fashion in Hip Hop) looks dope.
FAKE: Incel virgins with no drip. Put lens flare on everything to hide the fact they don't have a chin. Have a RYM account and go on /mu/
4. Clout vs being true to the game (EXAMPLE BELOW)

REAL: Bones. Denied label offers worth upwards of 1000 million. Eats glitchcore artists for breakfast. Has slayed multiple pussies

FAKE: Lil Pump Another failed product of GlitchCore. Dyed his hair (Gay) & Supports Trump (L)
5. Is There A Good Glitchcore artist?
The only half decent Glitchcore artist is Ecco2k and that's because he's hot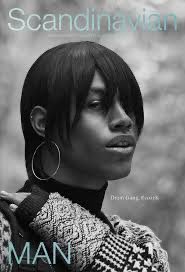 End of thread