1/ 10
A few days ago
@UNSMILibya
announced a new Libyan dialogue in Tunisia. This came after a "successful" (5+5) military committee meeting in Geneva which translated into a permanent ceasefire agreement.
#Libya
2/10
A list of 75 participants was also shared with the public. A number of those participants stood out to me and in this thread I will reveal why.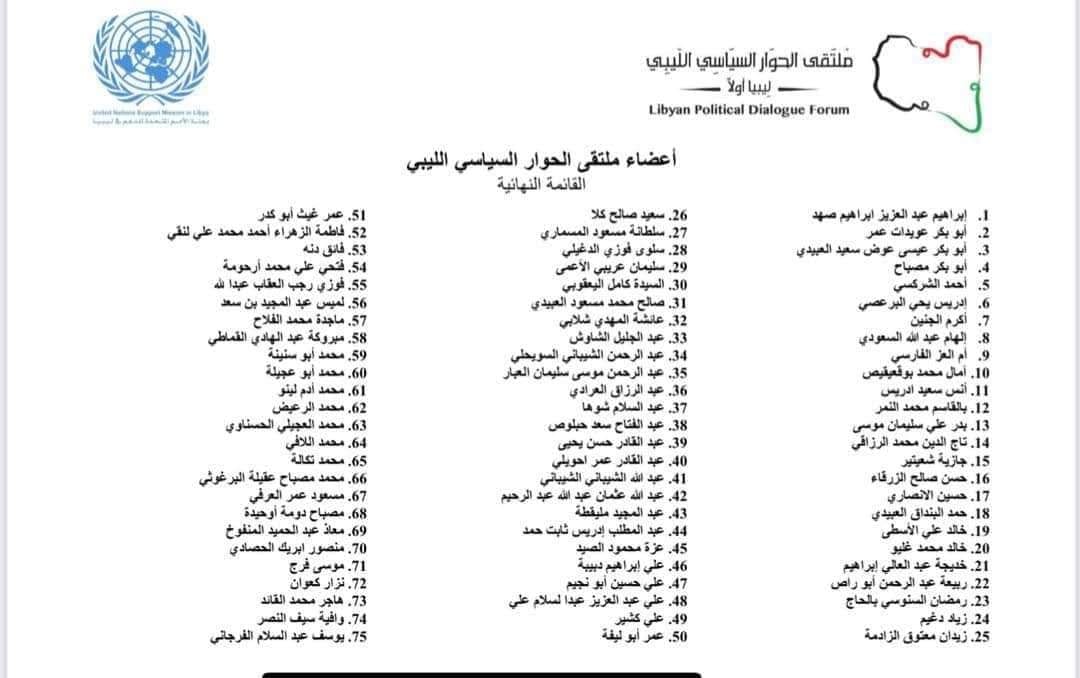 3/10
1- Abdulrazak AlAradi: A member of the Muslim Brotherhood.
AlAradi publicly supported operation "Fajr Libya" in 2014.
4/10
Al-Aradi also mourned the death of extremist Wissam Bin Hmaid saying that he was a "hero" and his only mistake was that he fought alongside ISIS in Benghazi.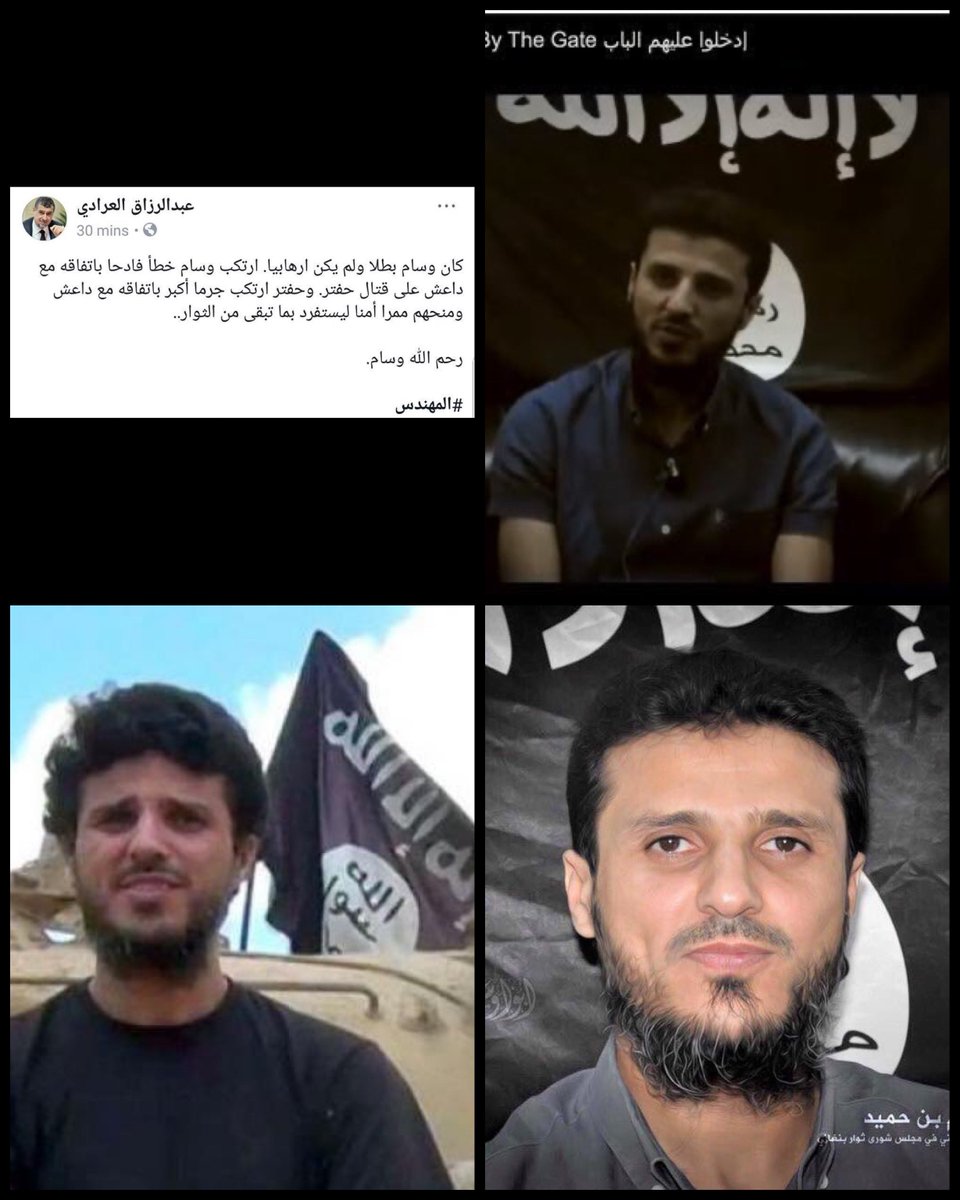 5/10
2- Nizar Kawaan: A member of the Muslim Brotherhood.
In this video Kawaan can be seen chatting away with Osama Bin Laden's former personal driver in Afghanistan Sofyan Bin Gamuu.
6/10
3- Mansour AlHassadi: A member of the Muslim Brotherhood.
Al Hassadi constantly supported the Derna Mujahideen Shura Council which was formed by AlQaeda militiants in the Eastern city of Derna.
7/10
4- Ibrahim Sahad: The Secretary General of the National Front for the Salvation of Libya.
In this post Sahad mourns the death of Abdulatheem AlFerawi.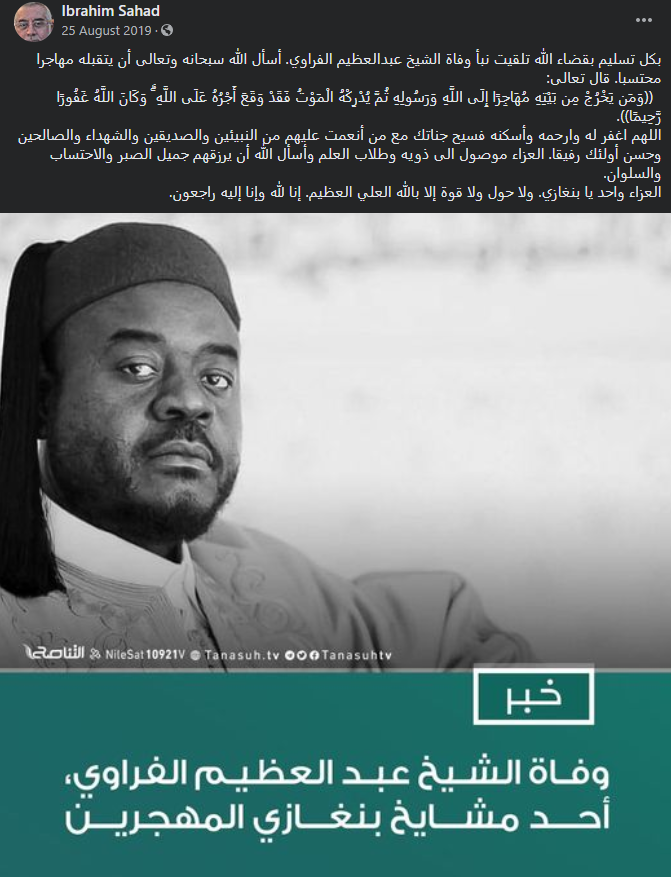 10/10
Why does the
@UNSMILibya
insist on including terrorist supporters, extremist sympathisers and corrupted figures to find a solution in Libya?