Since 1984, Michael Jordan has been paid over $1.3 Billion by Nike — making their partnership the richest athlete endorsement in the history of sports.
The most interesting part?
It almost didn't happen.
Time for a thread



1) Following a dominant career at UNC and an Olympic gold medal, Michael Jordan had a decision to make.
Which shoe brand would he sign with?
Despite wearing Converse in college and during the Olympics, Jordan says "I wanted Adidas."
The only problem?
Adidas didn't want him.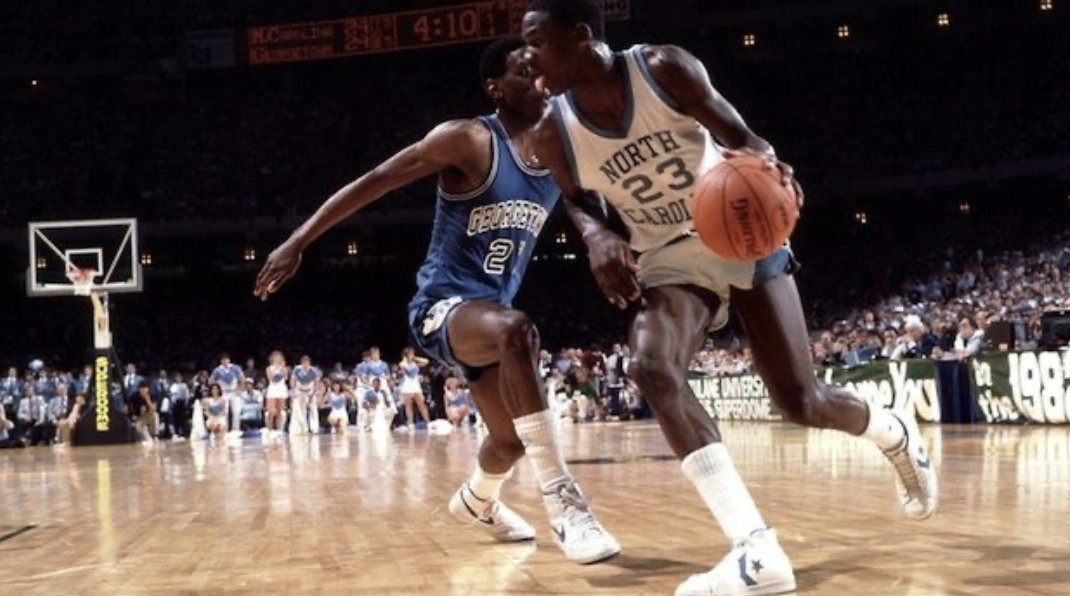 2) Michael Jordan and his agent, the legendary David Falk, aggressively pitched Adidas on making MJ their feature athlete.
Adidas declined — refusing to even make an offer, as they were "dysfunctional" following the death of their founder Adi Dassler in 1978.
Next up?
Converse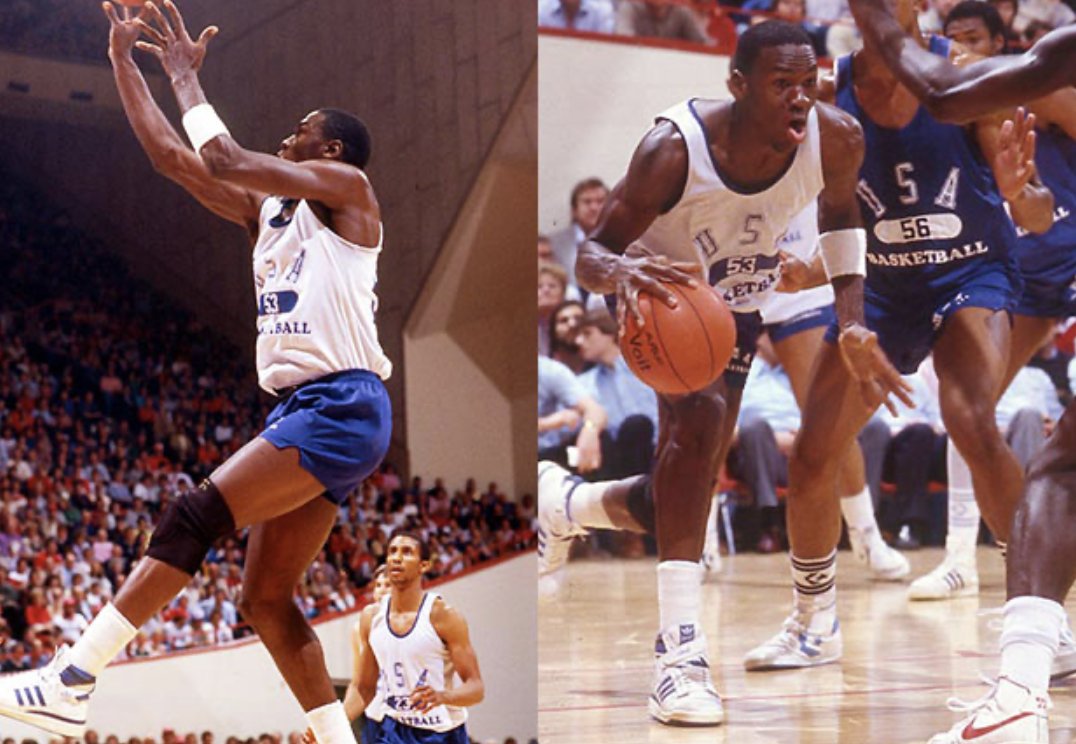 3) Determined to make something work with Adidas, Michael Jordan didn't even want to meet with Converse.
But out of respect for Dean Smith, who was being paid $10,000 annually to have his UNC players wear Converse, Jordan agreed to the meeting.
This is where it gets interesting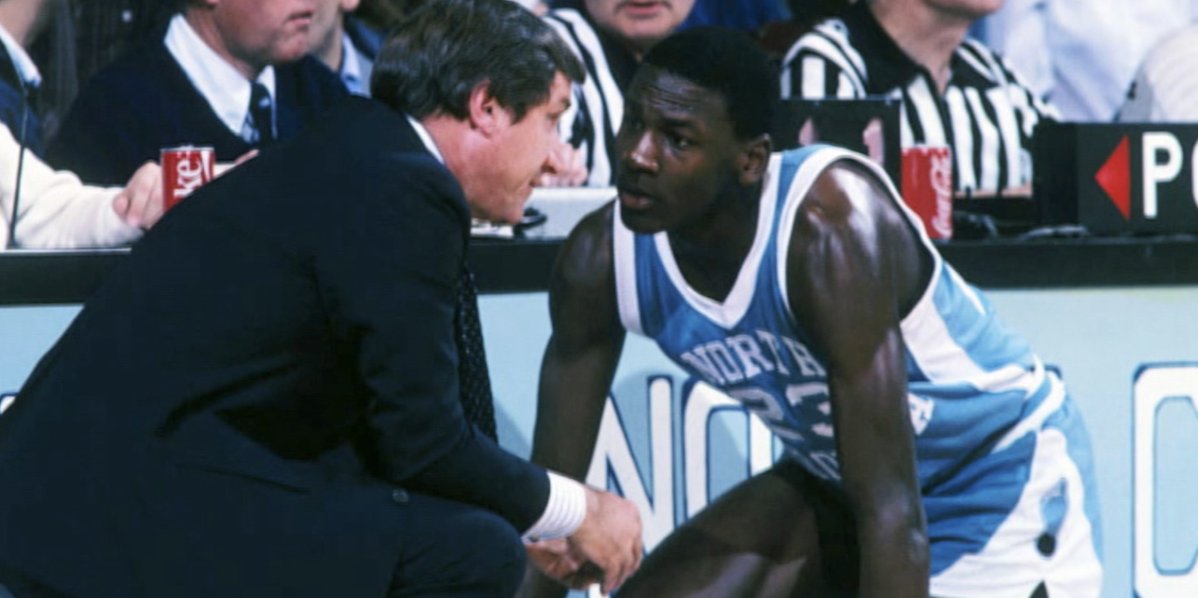 4) Converse centered their pitch to Michael Jordan around their existing athletes Magic Johnson & Larry Bird.
MJ asked, "Where do I fit in?"
"We'll treat you like all our other superstars," offering him a similar $100k/yr contract.
MJ, who wanted to be a priority, declined.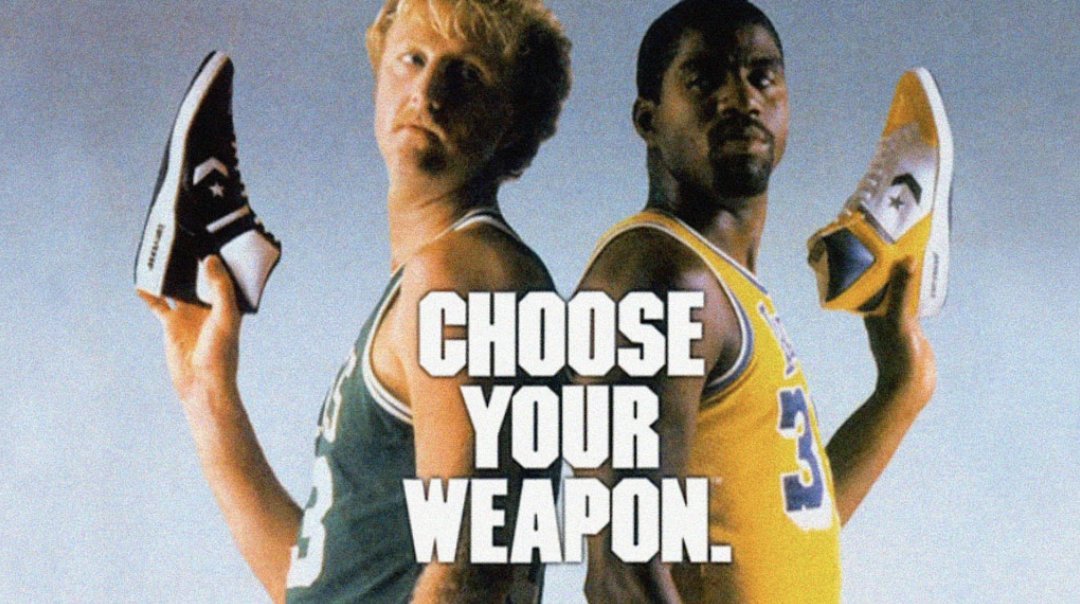 5) With Adidas and Converse seemingly out of the picture, David Falk told Michael Jordan they should meet with an upstart company named Nike.

Jordan declined, telling Falk "just do what you need to do to get me with Adidas."

Instead, Falk called MJ's parents to get assistance.
6) After being convinced by his parents, Michael Jordan boarded a plane to the Nike Headquarters.

Nike, who had just experienced their first quarterly loss, rolled out the red carpet for MJ — offering to tailor shoes to his liking.

That's not all — they had the money to match.
7) Nike offered Michael Jordan $500k annually for 5yrs, which was massive compared to James Worthy's previous record-breaking 8yr, $150k annual deal.

Nike also threw in stock options, making the deal worth $7M in total.

Except there was a catch — Nike wanted insurance.
8) Given Michael Jordan hadn't played an NBA game yet, Nike wanted to protect themselves financially.
Nike gave themselves an out if MJ didn't accomplish any of the following within 3 years:
- Become an All-star
- Win Rookie of the year
- Average 20 ppg
- Sell $4M in shoes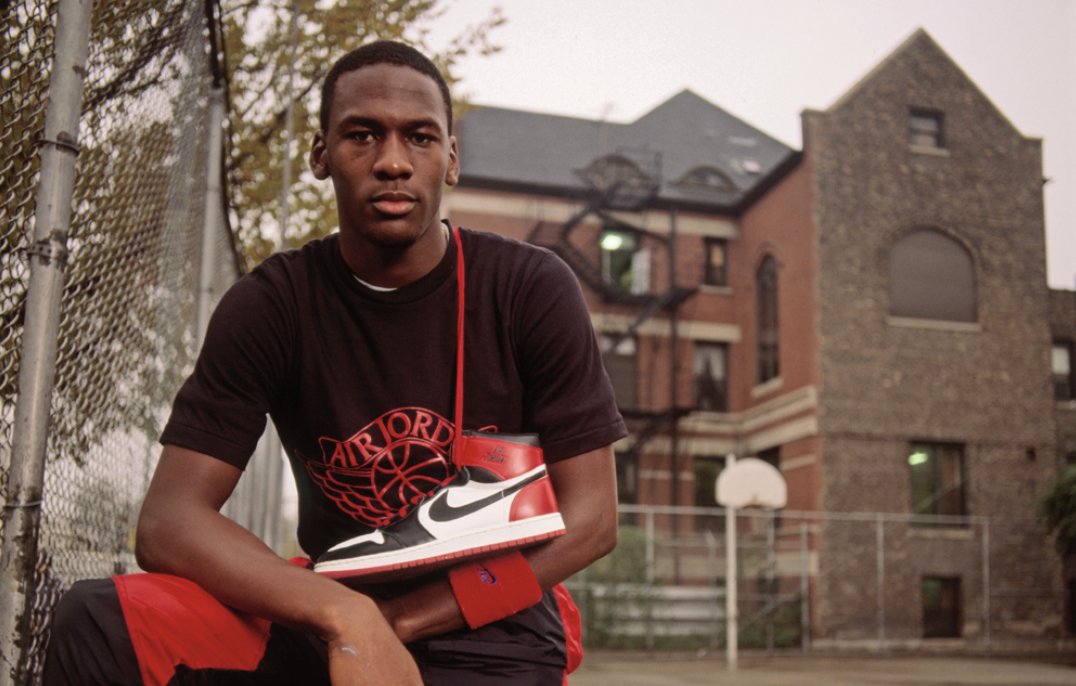 9) After David Falk told Michael Jordan the terms of the contract, Jordan made one final pitch.

"I went back to my Adidas contact and said, 'This is the Nike contract -- if you come anywhere close, I'll sign with you.'"

Adidas declined for the 3rd time and the rest is history.
10) During Michael Jordan's rookie year with Nike, everything went right.
Despite the NBA fining Jordan for the color of his shoes, which Nike paid, he averaged 28 ppg and won Rookie of the Year.
The best part?
He sold $125M in sneakers — shattering Nike's $4M goal.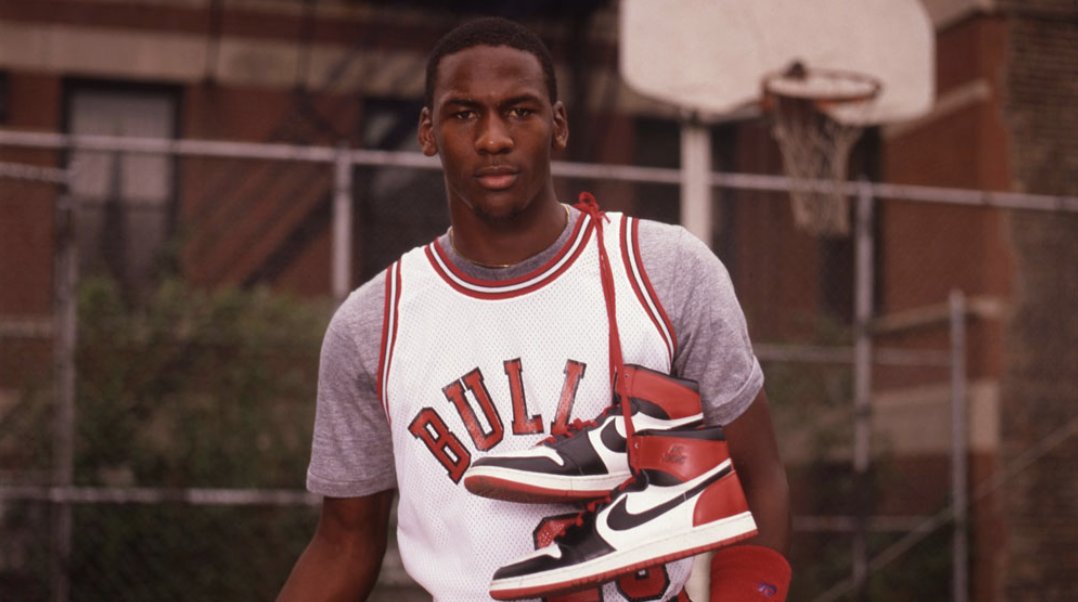 11) Since agreeing to a deal in 1984, the partnership between Michael Jordan and Nike has been a home run.
Nike is now a $160 billion company and MJ has been paid out $1.3 billion personally.
36 years later, MJ still makes $130M annually off shoes — more than 4x any NBA player.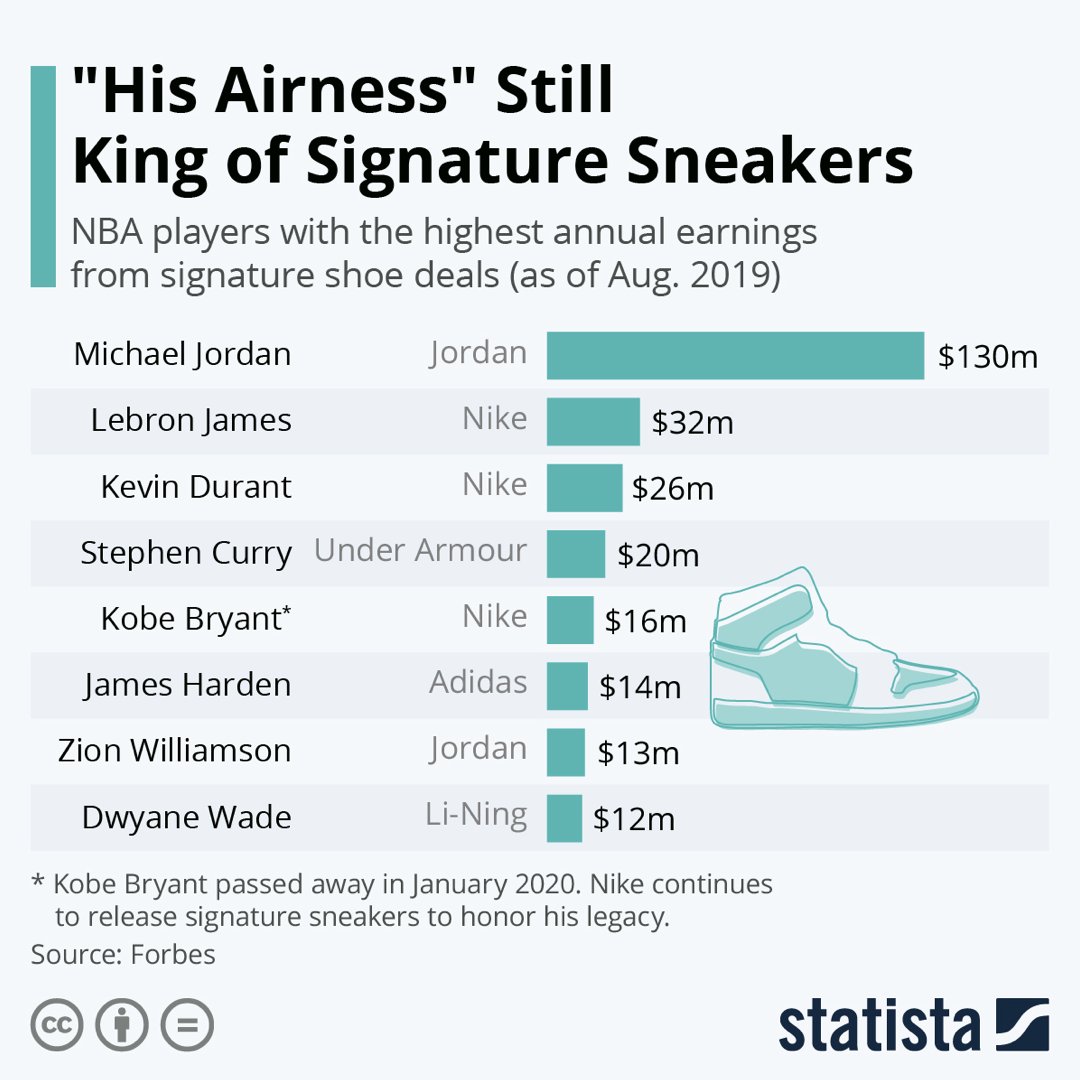 12) Here's a few stats to illustrate the impact Michael Jordan has had on the Nike brand (
@Forbes
).
— Nike's market cap of $200B is 4x the size of Adidas
— The Jordan Brand is worth more than $10B
— 77% percent of NBA players wore Nike or Jordan shoes during the 2019 season
13) In the end, Nike was rewarded heavily for having the courage and conviction to sign Michael Jordan regardless of financial cost.
And despite not getting a deal done with Adidas, Jordan was smart enough to make sure he owned equity & intellectual property.
That's a win-win.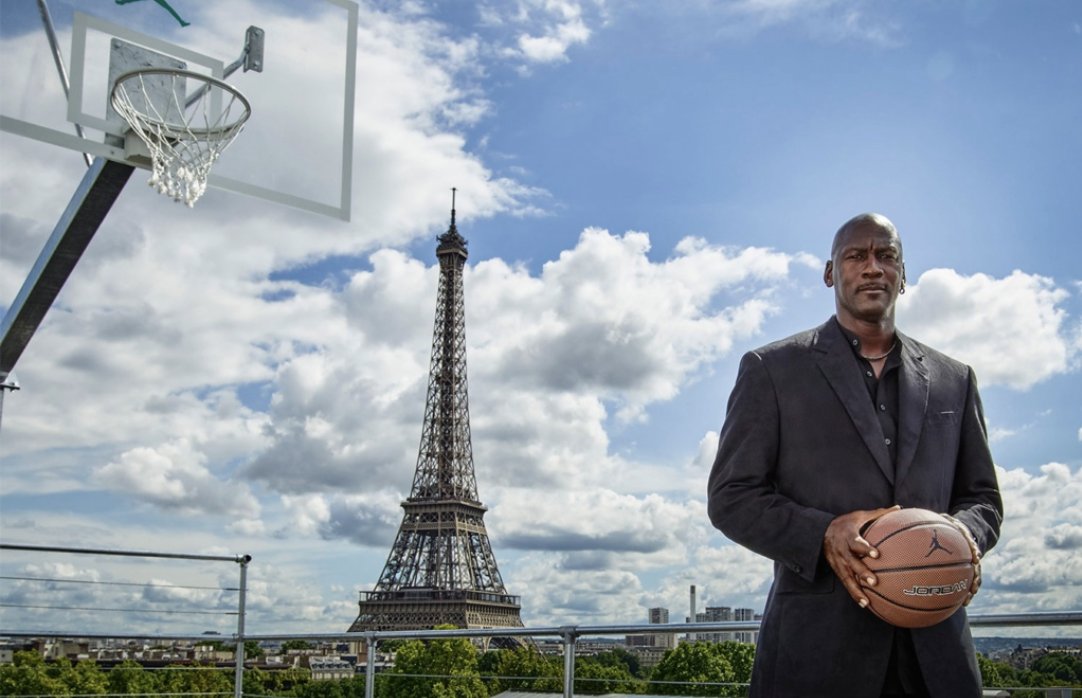 If you enjoyed this thread, you should:
1. Follow me, I tweet cool sports stories everyday.
2. Subscribe to my free daily newsletter where I give detailed analysis on topics involving the money and business behind sports.
http://www.readhuddleup.com
Also, don't forget —
@AthleticBrewing
is the reason I'm able to create sports business content full-time.
If you want to support me, buy some beer - it's really great stuff.
Use code "JOE25" for 25% off at
http://www.athleticbrewing.com